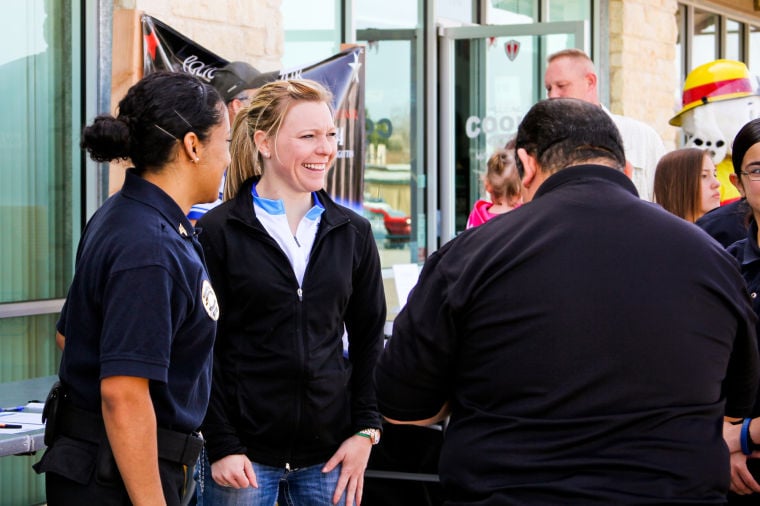 Since taking over the police and courts beat at the Herald, one of the most difficult and challenging parts of my job is trying strike a balance the public's right to know with the need to show empathy and sensitivity to victims of a tragedy.
It's a balance that I and my fellow reports spend a lot of time thinking about, and working to achieve. In less than a year's time, our newsroom has had to cover a second shooting on fort hood, and the death's of two local police officers.
Just how report those tragic events, records the public's reaction, and respect the right of all those impacted to grieve, is never far from our minds.
That question is even more poignant as we prepare to mark the one year anniversary of the shooting death of Killeen police officer Robert Hornsby.
Hornsby was the first KPD officer killed in the line of duty since 1917, and in the aftermath of his death his widow, Kimberly, was thrust into the spotlight. Her family grief, and their journey was very public. Their shock and sadness at the loss mirrored that of the community.
Months later, the community and media once again looked to her after another KPD officer was shot and killed. I'm sure having to see the reports and events that followed were not easy.
Today, I was able to sit down with Kim for a one-on-one interview, to discuss her journey over the past year, which has included her appearing and speaking at nearly every event held in her husband's honor. When asking her for he thoughts on sharing such a personal loss so publicly, there were a few quotes from her I found particularly illuminating:
"There  was a point where I told myself 'I'll give this first year to Bobby... I kind of came to that conclusion that the year would be all about him and his sacrifice,"
Kim also said that making the decision to be public about the ups and downs of her loss was part of her own healing process.
"It's helped in the healing process a lot. Just to see the amount of people that care for us and Bobby, and wanted to see us thrive past this and not let it define who we are."
Like many other people I have interviewed, Kim has taken her personal story of coping with a loss, and tried to make others aware of the lessons she has taken from it. In her own way, she has helped the community cope with its own feelings of loss and sadness at the loss of a police officer in such a sudden and violent manner.  
While reporting on such tragic events is difficult, allowing those effected to have have a voice and offering them a chance to tell their story, is an important part of what we do. Kim Hornsby's story is an important reminder that we that responsibility.
You can read the full story in the Herald this Sunday, and watch the full interview with Kim on our website.