If you stroll past 205 W. Rancier Ave., Suite D in Killeen, you just might catch the glint of the ultra-sparkly gold that makes up the entire back wall of Styluz, a new clothing boutique. The store celebrated its grand opening May 18, serving refreshments like mimosas, giveaways and exclusive discounts.
"I am a trend setter. I don't follow trends. I have my own style," said Styluz owner Shaniqua Thomas. "One thing that I feel sets me apart from other boutiques is there's a variety. There's a style for everybody."
Styluz started as exclusively e-commerce in 2011, and now has the brick and mortar store in north Killeen.
The store carries women's attire in sizes small to 3X, handbags, hair bundles, accessories, shoes and there are plans to add more types of items.
Thomas' collection includes everyday wear to formal outfits. Dressing rooms, seating and fully "coached-on-style" employees are available to customers who are looking for one-on-one shopping guidance.
Thomas chose to open a store in Killeen because she recognized Killeen's increasing growth. The former Army brat settled in Killeen after her mother completed over 11 years of service. Her mother is also an entrepreneur.
"Killeen is home. The population has grown. It wasn't like this at first. This is a great place to build a family, build a legacy, build a foundation," she said.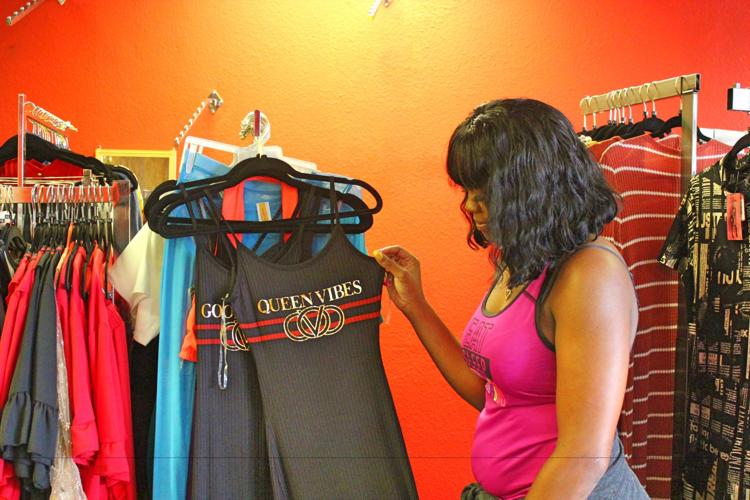 But all that glitters isn't always gold: Thomas' journey wasn't an easy one, she said.
"I've watched this go from nothing to this," said Thomas, regarding the financial sacrifices she had to make to see the store come to fruition. It was an endeavor she took on while pregnant and working a full-time job. Thomas is currently on maternity leave.
The store in part is also an homage to her 6-year-old brother, who died in 2009.
"If it wasn't for him, I don't know where I would be. In life you don't know what to expect. If something traumatic happens, you don't know where that's going to take you. I didn't know if I was going to live another day. I didn't know what was going to come from it, but I knew I needed to pick my head up and keep on going for him. I keep going. I wish he could be here physically so he could be a part of this success," Thomas said.
After having the location for a year, she's now open.
"To my last penny, I gave to this store. I'm excited but nervous at the same time," said Thomas.
Styluz is currently experimenting with an internship program and open to collaboration with other businesses and entrepreneurs to increase unique offerings. Thomas is looking to do "Military Mondays," custom work, and Styluz-sponsored educational and self-development workshops.
"I want to give back. I'll be more satisfied when I have my business and everybody in the community knows that I do things for the community. I want that. I am the community, too," said Thomas, regarding her future intentions and vision for what her business will be for Killeen.
The store hours are 10 a.m. to 8 p.m. Monday through Friday, and 10 a.m. to 10 p.m. Saturday. Styluz is closed on Sundays.