Daniell Rider, the Killeen woman whose Facebook post complaining about a cotton decoration at Hobby Lobby, is now telling her side of the story.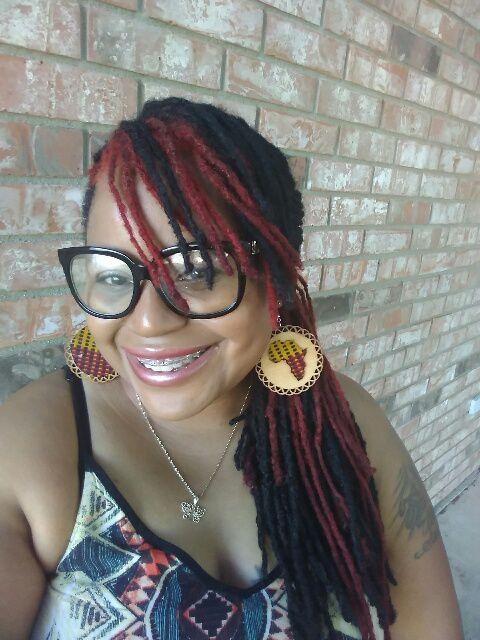 Rider posted a picture of Hobby Lobby cotton decoration on Hobby Lobby's Facebook page Sept. 14 saying, "This decor is WRONG on SO many levels," and requested the "décor" be removed from the store.
Rider, 38, said she shops at Hobby Lobby because she loves crafting, but had never seen the raw cotton displayed as a decoration.
"It shocked me," she said Wednesday. "I was just taken aback by it because I had never seen it before."
Rider said she at first posted the picture of the cotton on her personal Facebook page.
"Then, the more I thought about it, I thought, well I'm a consumer and it's a décor that I don't agree with," Rider said about her decision to also put the post on Hobby Lobby's Facebook page, where it went viral.
By Thursday, it had about 295,000 comments, 106,000 reactions such as likes, and more than 22,000 shares.
On Friday, she started getting rude posts on her Facebook page and her messenger inbox exploded with comments.
"I started to try to respond to a few of them, but then I realized that people weren't wanting to have a conversation about it; they were just wanting to tell me how they feel, as mean as possible," Rider said.
Rider said she has received death threats from people on social media, and many called her a racial slur. Rider said she has read and re-read her post to see where she offended a specific person or race and did not find anything.
"I didn't attack anyone, I sent a message as a consumer to a retailer," she said.
Rider, a mother of two with a bachelor's degree in psychology, said some things can evoke a negative feeling in one person and a positive one in another.
"Everyone is entitled to their opinion. Sometimes it is OK to agree to disagree, but division comes through hate," Rider said, adding she was still kind to everyone who sent her hate mail.
An active member in the Killeen community, Rider said "I love my community. I love life and am a very bubbly, happy person."
She is working on finishing her master's degree in curriculum and instruction with an emphasis on science, technology, engineering, art and math. She works with disadvantaged area youth through an organization she founded — Let's DREAM Big.