What's next? Killeen chemical plant likely to advance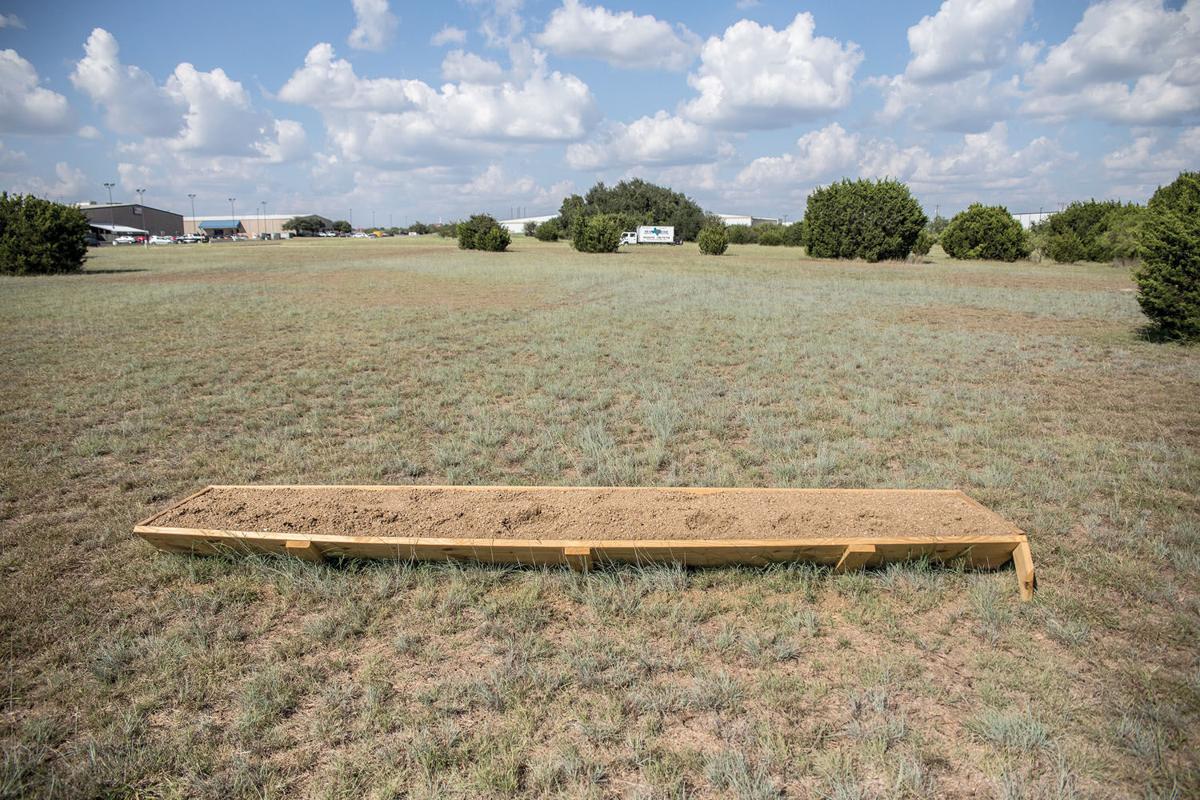 Despite the public backlash to news of a chemical plant coming to Killeen, the emergence of MGC Pure Chemicals America's second American location in Central Texas will go on as planned. That's according to John Crutchfield, the executive director of the Killeen Economic Development Corporation.
"I have not talked to the company in a while but I have not heard otherwise," he said in an email exchange with the Herald on Wednesday.
MGC's plant will be built in the Killeen Industrial Park off Twin Creek Drive. The plant will produce superpure hydrogen peroxide, a cleaning chemical used in the semiconductor industry.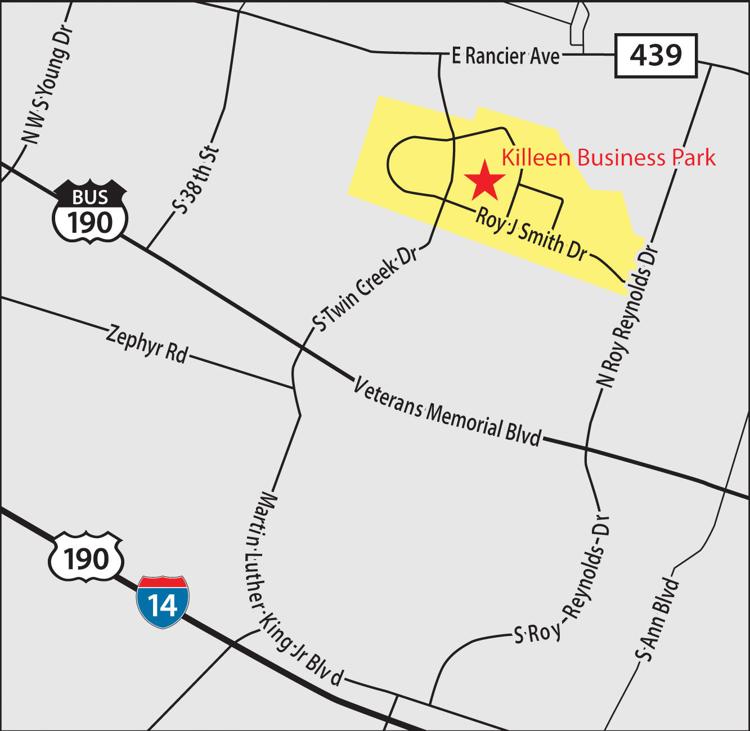 That type of product is used to produce several everyday items, such as camera lenses on phones and tablets. MGC is set to create 28 new jobs with an average annual salary of $66,000 over the next five years, according to the Killeen EDC.
Killeen residents have raised safety concerns about the plant, and more than 100 of them attended a Sept. 28 community meeting on the subject. Click here to see video.
Concern had risen after a fire at the Arkema plant in Crosby. The Houston-area chemical plant, which uses hydrogen peroxide and other chemicals, caught fire after floodwaters from Hurricane Harvey engulfed the plant's two generators, knocking out power. A lack of refrigeration caused some chemical compounds to catch fire, according to news reports.
THE DEAL
Crutchfield said during the community forum that MGC has the ability to back out of the deal with Killeen's EDC. He didn't say whether KEDC could exit.
Mayor Jose Segarra, who is a member of the Killeen EDC board of directors, said it was his belief that there was no way for the Killeen EDC to back out of the deal, at the risk of being sued.
When Crutchfield was asked to confirm this, he declined. "I am not an attorney and learned long ago not to speculate on legal matters, real or imagined," he said in an email.
The Killeen EDC and MGC signed a performance agreement Aug. 2. In that agreement, there appears to be no specific language about what would happen if the EDC decides to withdraw from the deal. MGC is obligated, however, to construct a 20,000-square-foot plant, make a capital investment of more than $23 million, to pay certain salaries and to hire a fixed number of employees. Crutchfield has given no indication that he would make any attempt to disrupt MGC's plans to come to Killeen.
NEIGHBORS
Mae West Lane is a retired U.S. Army veteran who lives on Creekside Drive, about a mile from the future site of the plant. She's a breast cancer survivor, and has gone through two open heart surgeries. She has asthma and chronic obstructive pulmonary disease, which makes it difficult to breathe. The last thing she wants is something moving in with the potential to cause her health any more harm.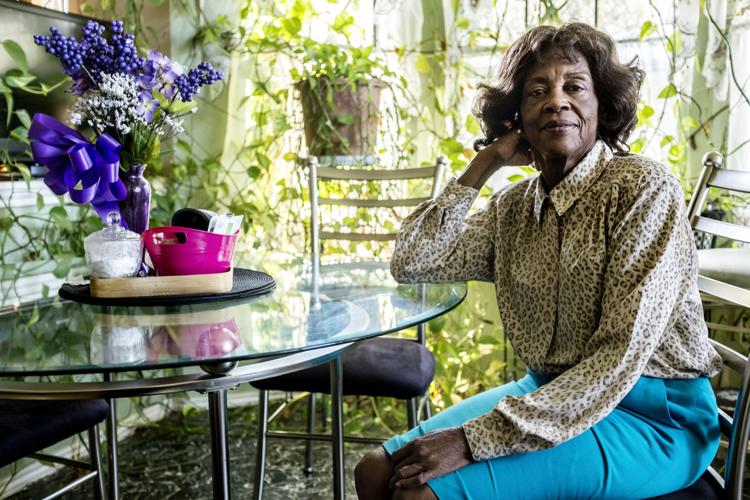 "I'm not anti-industry," she said. "If we could find any other company to come in here, I'd start a petition in favor of them. But not a chemical plant."
Lane is writing a petition that opposes the plant to present to the parties involved, the Killeen EDC and MGC. Once the petition is completed — Lane said it's currently "in the formatting phase" — she will go door to door collecting signatures. Many residents in her neighborhood of retired military veterans and senior citizens are on her side, she said. At a recent Neighborhood Watch meeting, nearly 100 people said they opposed the plant, she said.
"A chemical plant that's close to us is really bad news," she said. "We are having challenges now, and accidents do happen."
"There has to be something ... If we have to go to Congress, we will."
WHAT'S NEXT
Before MGC begins construction, it will have to go through a long permitting process with both the city of Killeen and the Texas Commission on Environmental Quality. According to TCEQ spokesman Andrew Keese and Houston-based attorney Dennis Spurling, that permitting process must include a public forum in which the public has the right to voice support of or opposition to the plant. Unfortunately, the public often lacks knowledge of the forum.
"Nine times out of 10, no one shows up unless there are the diehards who are searching for that in the back of the newspaper on a page hardly anyone reads," Spurling said.
MGC has still not filed any applications for permits with the TCEQ, according to Keese. It's difficult to say what kind of permits they might need before anything is filed.
Two possibilities are an air permit by rule or a new sources review permit. An air permit is the state air authorization for activities that produce more than a minimal level of emissions but too little for other permitting options. A new sources review permit requires industrial facilities to install modern pollution control equipment when they are built or when making a change that increases emissions significantly.
The plant likely would need other permits, such as a wastewater permit and an industrial hazardous waste permit, according to Keese, though there's no way to be sure just yet.
"Since the TCEQ does not have an application in house, it is difficult to provide accurate information on what would be required," he said in an email.
MGC has said in the past that its plant will give off no intentional emissions.
The company has filed one permit application with the city: a land disturbance permit, which is a site work permit. That application is still under review, according to Killeen city spokeswoman Hilary Shine.
ARKEMA
A class action lawsuit was filed against the owner of the Arkema plant in Crosby. It states that organic peroxides were stored in refrigerated trailers. When refrigeration was lost, the products decomposed, ignited and sent up a cloud of fumes that included plastic containers, truck tires and insulation. Tests detected toxic substances in soil, water and ash samples from residents' properties miles away from the plant, according to The Associated Press.
The suit faults Arkema and the French parent company for failing to take more precautions to control flooding, since the government had designated the area a flood plain.
Spurling is the attorney representing a group of 13 people who filed the class action lawsuit against Arkema. He wouldn't comment on specifics regarding that lawsuit, because it is pending, but said the goal is to make sure that all of the landowners are compensated. The fire makes it more difficult for residents to sell or lease their property, and it has reportedly left debris in neighbors' yards that require special attention.
"Who's going to clean it up?" Spurling said in a phone call Friday morning.
The lawsuit states the exclusion perimeter of 1.5 miles in which the residents were evacuated was not far enough to "adequately protect either first responders or those living beyond the perimeter who were not evacuated." It also states residents who lived within the zone suffered damage to property because mold was allowed to grow in their homes for eight days until the exclusion zone was lifted.
"Defendants could have prevented or avoided this accident with better precautionary measures, compliance with applicable regulations, and the use of reasonable care," the lawsuit said. "The foreseeable risks of harm posed could have been reduced or avoided by reasonable instructions or warnings when it became clear that toxins had been released into the environment."
There are several stark differences between the Crosby Arkema plant and the proposed plant in Killeen. For one, the MGC plant is expected to have just three different chemicals on-site: hydrogen peroxide, sulferic acid and sodium hydroxide. Arkema kept 32 different chemicals on-site, and while sulfuric acid and hydrogen peroxide are among them, it also had mineral oil, sodium bicarbonate, and sulfur dioxide on-site among other raw materials.
The hydrogen peroxide MGC keeps on-site is 31 percent concentrated. The hydrogen peroxide Arkema kept on-site is 70 percent concentrated.
The Occupational Safety and Health Administration requires chemical plant companies to implement, test and maintain explosion suppression systems. A written emergency response plan is also required, and must be detailed as to which type of emergency — for example, a spill, a fire or an explosion — it is prepared to respond to.
Killeen Fire Department Chief Brian Brank described how his department will prepare for a potential chemical spill at a Sept. 28 forum.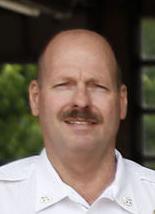 The fire department will consider the plant a target hazard, meaning it will pre-plan for any type of incident. KFD will take into consideration any fire suppression, fire hydrants, fire lanes and water supply needed to operate in case of an emergency.
But Crutchfield said there were very few similarities between the Arkema plant in Crosby that caught fire, and the plant coming to Killeen. When asked, he wrote off the possibility of an explosion or a fire in Killeen.
"If we get 6 feet of water, we have bigger issues to worry about here than a chemical plant," he said at the forum.
According to a material safety data sheet provided on MGC's website, 31 percent hydrogen peroxide is "Stable under normal conditions; however, heat or contamination may result in decomposition, which may be violent."
Hydrogen peroxide reacts with combustible materials or organic materials, releasing heat and oxygen. Contact with metals, metallic ions, alkalis, reducing agents and organic matter, such as alcohols, may produce self-accelerated thermal decomposition, the data sheet said.
According to the MSDS, sulfuric acid is nonflammable, and not likely to combust. However, it will react with water or steam to produce toxic and corrosive fumes. Sodium hydroxide is "slightly explosive in the presence of heat."