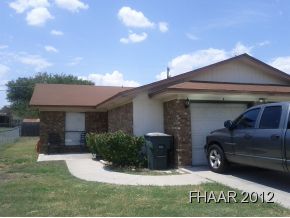 7 images
We nor our OWNERS, NEVER advertise our properties on Craigslist. Beware of SCAMS.Available for occupancy on October 31, 2012TWO WEEKS FREE IF LEASED BY OCTOBER 26TH.Cozy two bedroom, 1.5 bathroom apartment close to Ft. Hood and shopping. Pet friendly.
VirtualTour:http://www.propertypanorama.com/mls.asp?id=203053
Posted in other on Monday, October 15, 2012 12:02 pm.
Listing ID: 34ae6f28-6b9c-5dc5-a3ef-93fe7181d17a