Updated:
SANTA ANA, Calif. (AP) — An Army private and another young man were charged with murder in the slayings of a California couple and family friend who were discovered after the couple's 6-year-old daughter called police.
Posted:
AL UDEID AIR BASE, Qatar — Killeen native Staff. Sgt. Ramon Charriez, air defense artillery operations noncommissioned officer, 32nd Army Air and Missile Defense Command (forward), received the U.S. Air Forces Central Command commander's coin from Lt. Gen. Jeffrey Harrigian, Sept. 13, at the 609th Combined Air and Space Operations Center, Al Udeid Air Base, Qatar.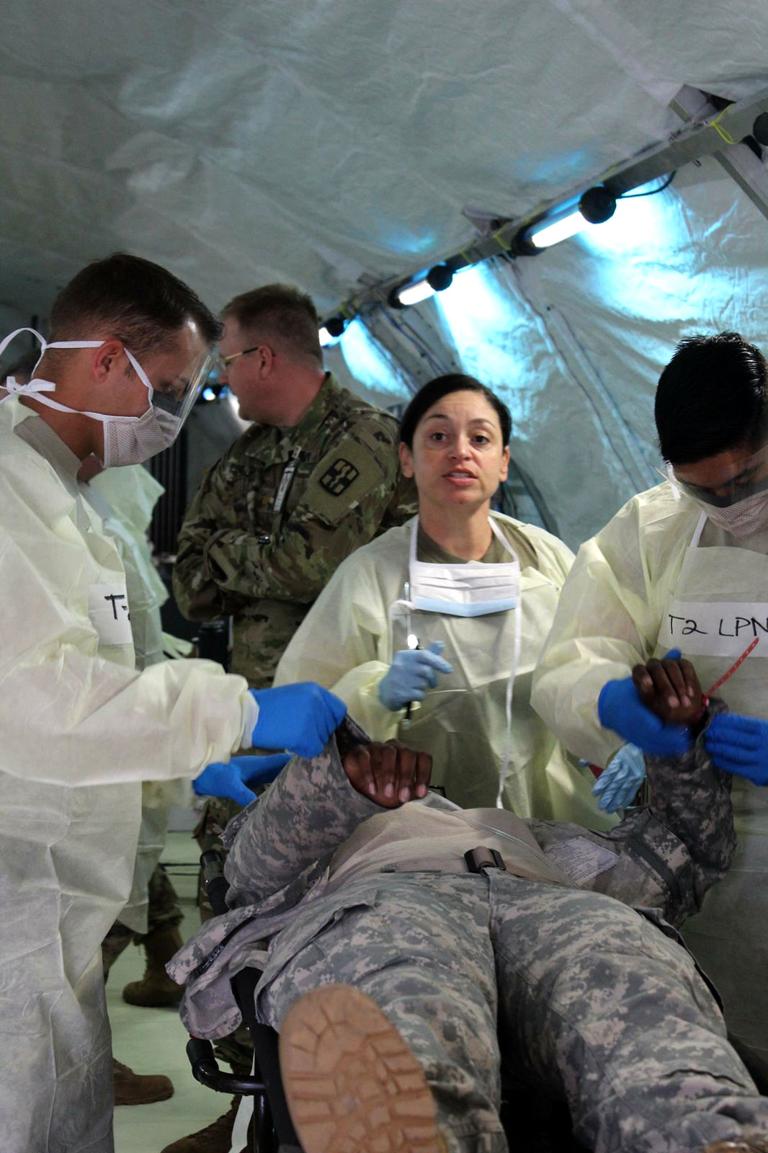 Posted:
In 1999 Cpl. Francie Davila, a healthcare specialist stationed at Schofield Barracks, Hawaii, was promoted to the rank of sergeant by her company commander, 1st Lt. Matthew Konopa. And, in an odd twist of fate, the two met again on Fort Knox for a similar event Aug. 5, when Lt. Col. Matt Konopa, chief of the Health Services Branch, Army Human Resources Command, promoted 1st Lt. Francie Gonzales, formerly Davila and now a staff nurse with First Medical Battalion, Fort Hood to captain.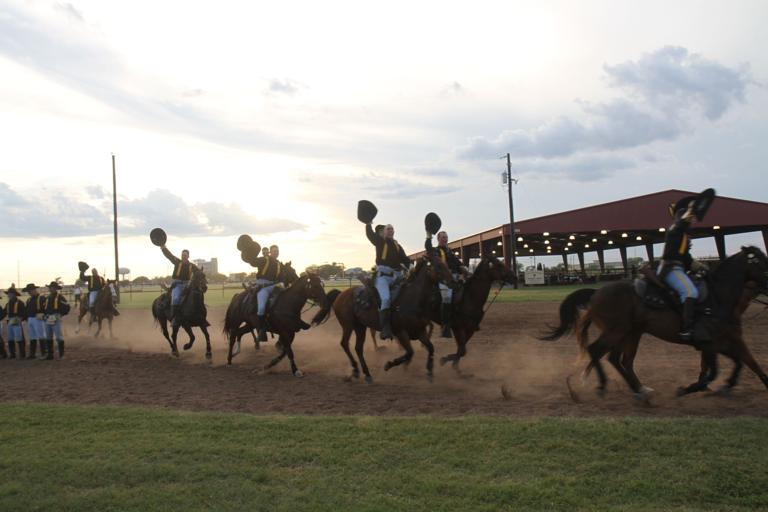 Posted:
With the National Cavalry Competition drawing near, soldiers with the 1st Cavalry Division Horse Cavalry Detachment are preparing more than ever to compete against some of the best riders in the Army.
Posted:
CAMP HOVEY, South Korea — Korean Augmentees to the U.S. Army celebrated a uniquely Korean holiday known as Chuseok, literally "fall evening," from Sept. 13 to 18, leaving base to spend time with loved ones to give thanks and to remember their ancestors.