Get email notifications on Jacob Brooks daily!
Whenever Jacob Brooks posts new content, you'll get an email delivered to your inbox with a link.
Email notifications are only sent once a day, and only if there are new matching items.
Followed notifications
Please log in to use this feature
Log In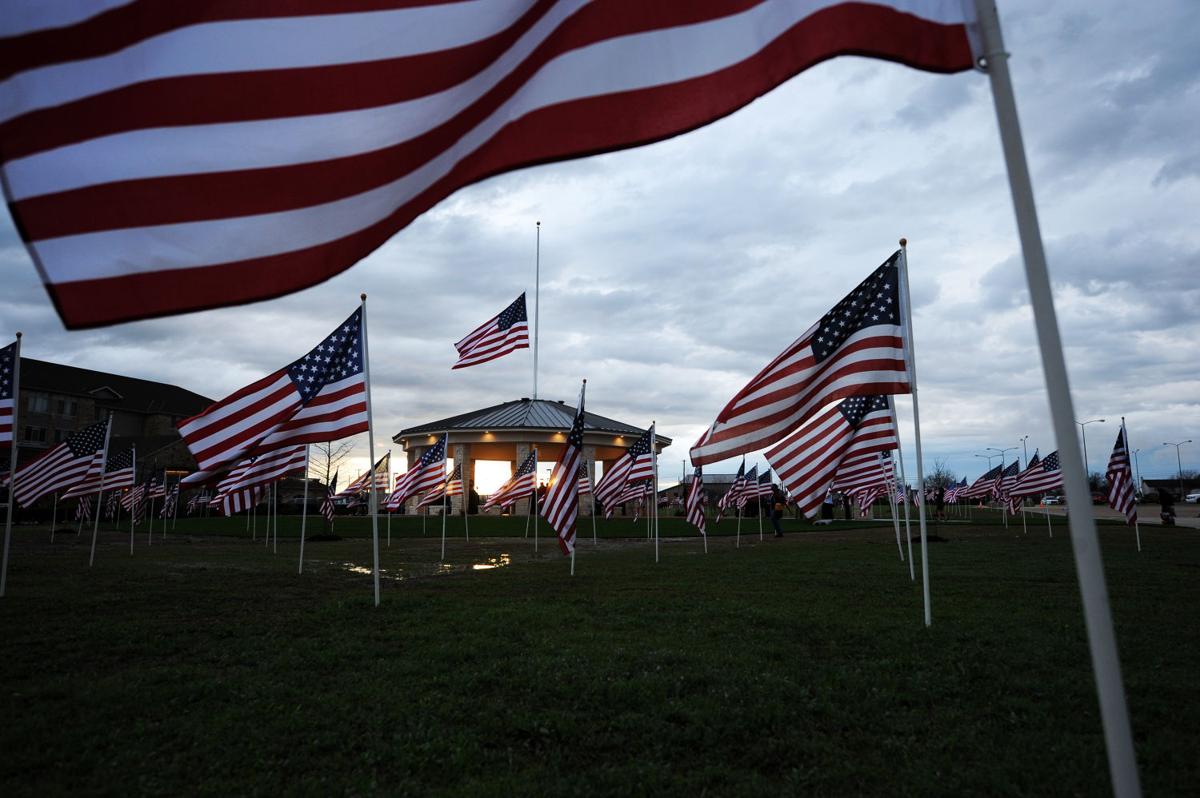 I'm not sure if moving on is possible.
Or closure, for that matter.
For individuals and family members who have gone through something traumatic, such as the Nov. 5, 2009, shooting, those terms — "moving on" and "closure" — get thrown around a lot.
But are they really achievable?
Some who were impacted by the shooting have been able to get on with "normal" lives: jobs, relationships, paying bills.
However, for others, especially the families of those killed in the 2009 Fort Hood shooting, it's not so easy.
"Closure for me is a stupid word because that's not even possible. It's not accurate, and it won't happen," said Sheryll Pearson, mother of Pfc. Michael Pearson, who was killed in the attack.
Still, she said the memorial that was dedicated to her son and the others in Killeen on Friday is a great way to honor their memories.
"It does not make anything easier, but I'm very proud and very honored," she said.
Christine Gaffaney, whose husband Capt. John Gaffaney, was shot and killed, also said closure isn't possible.
"Closure is a word that I took out of my vocabulary. ... This is just another step on the journey. I'll never forget him," Gaffaney said Friday before the memorial dedication.
I can't imagine what the families have gone through in the past six years. Or those who were wounded, for that matter.
But I did speak with a young soldier who was shot twice that day — Mick Engnehl. He was a private first class at the time, and, like Michael Pearson, was preparing for his first deployment with Fort Hood's 36th Engineer Brigade.
Engnehl was shot in the shoulder and neck, where a grisly scar serves as a permanent reminder.
Six years after the shooting, Engnehl is 25 years old, an Army veteran, and now has a young family, including two small children. He said he's trying to get a welding shop built on his property.
"I've kind of moved on with my life and kept going," he said, adding he still lives in Central Texas.
He said the bullet wound to his shoulder partially paralyzed his arm. He said traditional physical therapy didn't help much. But he began to get a lot more movement in his arm when he began using a lawnmower to cut the grass and riding a dirtbike, one of his favorite pastimes.
While he attended Friday's memorial dedication and received a Texas Purple Heart from Gov. Greg Abbott, Engnehl seemed more preoccupied by the present and future rather than the past.
"It's pretty much another day," he said.