The Hispanic-American Chamber of Commerce of Central Texas will host the 2017 Battle of the Food Trucks & International Food Festival on Saturday in Killeen.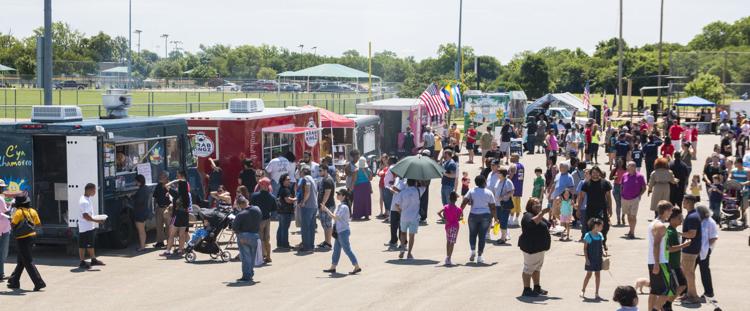 The event is open to the public from 11 a.m. to 6 p.m. at the Killeen Community Center, 2201 E. Veterans Memorial Blvd., and will feature a food truck contest. There is no admission fee.
"This is a great opportunity for the contestants to show off their wares; their wares of course is food," said Geri Schwartzman, public relations director for the Hispanic-American Chamber.
As opposed to years past, when having a food truck was just another way to earn money, these participants take their business very seriously, she said.
"Many of them are self-contained," Schwartzman said. "They are dressed up. They are dolled up. After all, that is their place of business. So, they take a huge amount of pride not only in their truck, but in the food that they sell."
This year, 22 food trucks from Killeen, Harker Heights, Copperas Cove, Belton, Temple, Waco and Austin will be competing for Best Dish, Best Truck Presentation and the People's Choice Award.
Voting for the People's Choice Award will take place from 11 a.m. to 3 p.m.
"We are returning to defend our People's Choice Award", said Tony Villapando, owner of California Cravings Food Truck, the 2016 winner.
"The public can actually take a tour of the entire world with food on Saturday," said Schwartzman. "There are different food trucks; different flavors from all over Central Texas."
During this family and pet-friendly event, visitors will find over 80 vendors, live entertainment groups, police and fire trucks on display, helicopter rides, a dunking booth and games and a petting zoo.
Despite the difficult times many people face these days, Schwartzman said she hopes this event is a way to bring the community together in a safe and fun environment.
Outdoor vendors will showcase their wares while guests are entertained with live music at the amphitheater.
The grand prize winners of the third annual Battle of the Food Trucks will be announced at 4:30 p.m.