FORT HOOD – Seven Army dining facilities competed in a fine dining cooking competition on Fort Hood Wednesday afternoon.
The annual competition is an Army tradition to celebrate Thanksgiving with an extraordinary feast for soldiers, families and guests.
Lt. Gen. Paul E. Funk II, commander of III Corps and Fort Hood, led a team of civilian and military judges with the 407th Army Field Support Brigade Installation Food Service Team.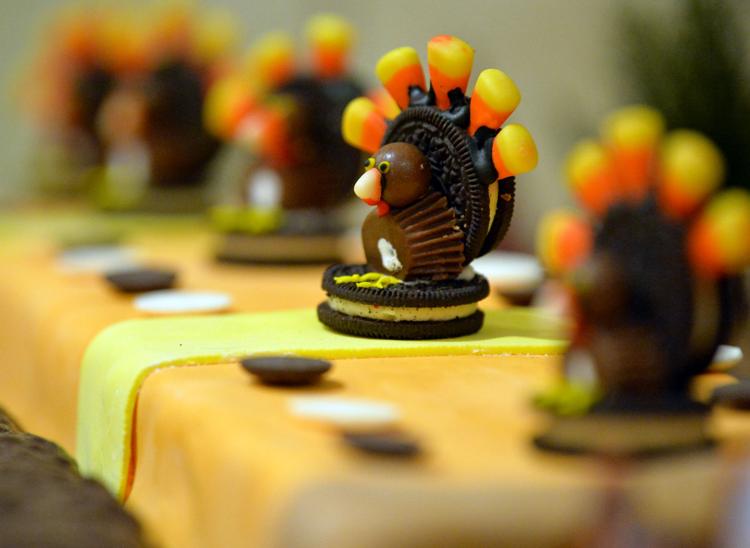 "This is a culinary experience you don't want to miss," Funk said. "This day is important for the soldiers, especially the ones working in a dining facility. You haven't seen just how much and how hard they worked to present this meal."
The individual cooking teams have been preparing for several weeks for the competition to go as smoothly as possible.
The judges ranked the facilities on a variety of factors, including display, dining area appearance, food service operations and food service personnel.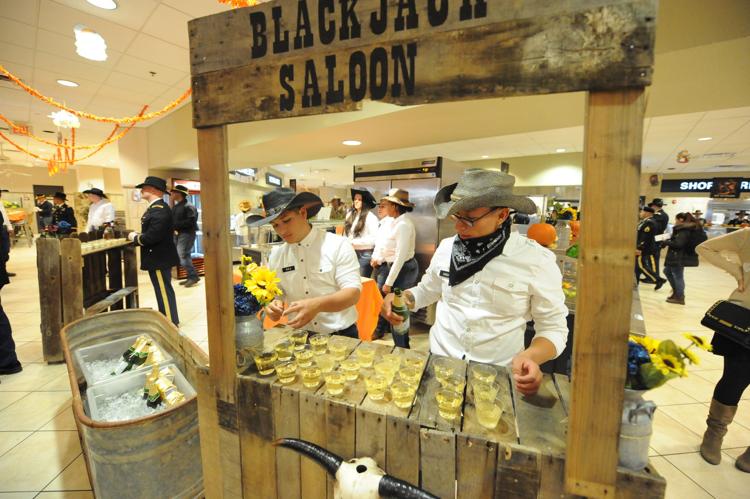 While soldiers were encouraged to be creative, the idea was to give the traditional Thanksgiving meal an exquisite touch.
"They are incredibly proud of what they can do and they have thrown their talent out there," Funk said. "This is what excellence looks like."
Celebrating the holiday season away from home can be especially hard for the military community. A traditional Thanksgiving meal can help soldiers or their families feel a sense of home.
"This is the Army, their second family, saying 'We love you, we care about you and thank you for what you do every day'," Funk said.
Pfc. Phil Hagenson has been away from his family for several months and visited Fort Hood's Iron Horse dining facility to enjoy a traditional Thanksgiving meal.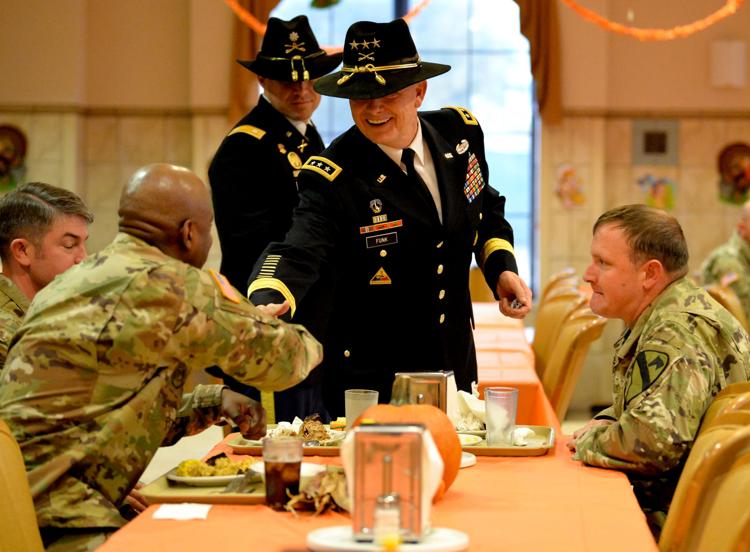 "I love it," he said. "This definitely improves the mood and makes me a little bit happier."
Military families and retirees can purchase traditional Thanksgiving meals at any of the dining facilities throughout Thursday, November 22, to celebrate the holiday with the Fort Hood community.