Killeen pay raises significant and 'confusing'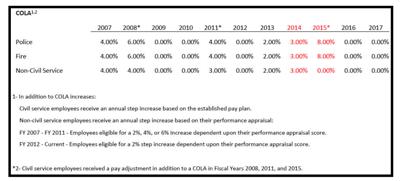 Better pay for Killeen's employees. That was the intent was behind salary hikes in fiscal years 2014 and 2015, based on a consultant's study that showed public safety employees, such as police and firefighters, were paid below market, and that 70 percent of overall city employees weren't adequately compensated.
Where the money would come from was a problem.
Former City Manager Glenn Morrison was partially to blame for the lack of foresight in increasing employee paychecks and not considering what it would take to pay for them, according to conclusions in a management audit conducted by Houston-based public accounting firm McConnell & Jones and released Sept. 5.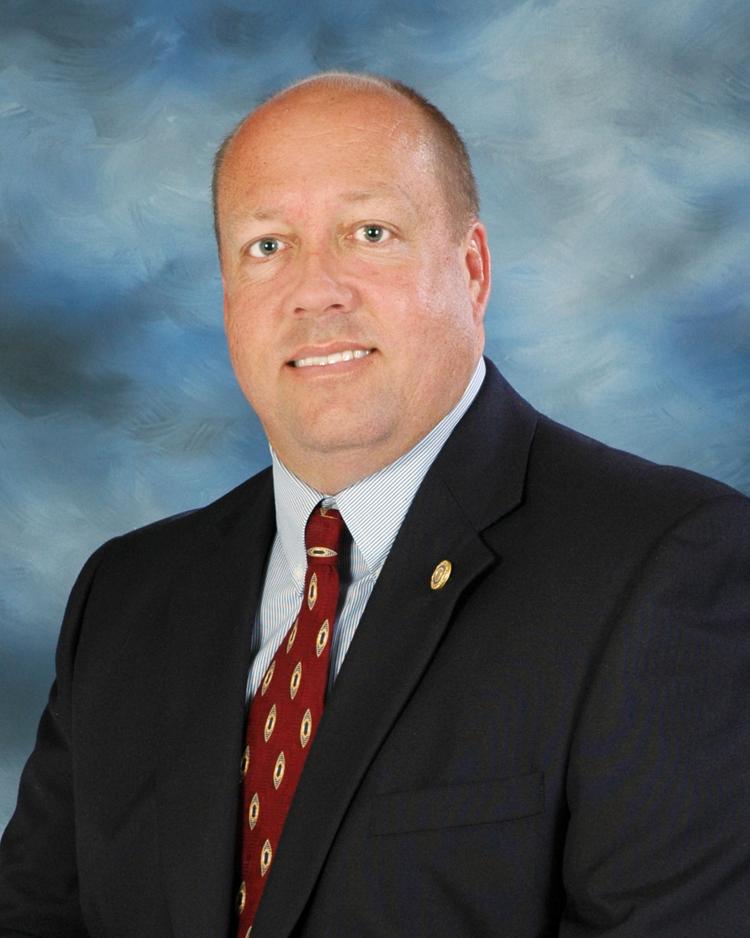 "(Morrison) presented a single dollar amount to city council for approval. However, no long-term budget impact was considered," auditors said in the report.
Some council members were concerned how the pay raises would be funded, but didn't ask for a long-term impact analysis, auditors said.
Auditors estimated a "significant impact" of $3.7 million annually on general fund expenses and balances because of the cost of living adjustment and pay increases approved in 2014. The figure does not include benefits and overtime.
Overall, the city had adopted deficit budgets since 2008, using a philosophy that revenues were expected to be higher each year, the report shows.
Actual revenues did not exceed expenditures since fiscal year 2008, auditors said.
The crux of the decision to bump up pay was a compensation study presented to the council July 15, 2014, which showed Killeen police were 8 percent underpaid and firefighters were 13 percent underpaid, compared to cities of similar size, administrators said.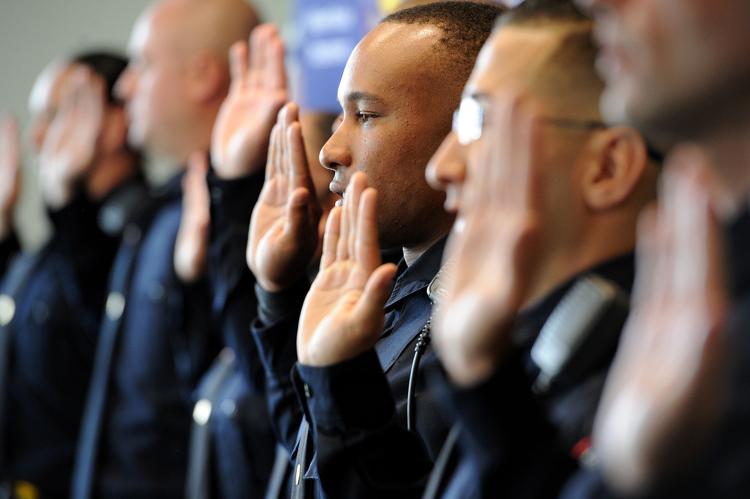 That study, however, was released after a 3 percent citywide increase. A combined 11 percent increase eventually authorized deviated from recommendations made by the consultant doing the study.
'CONFUSING'
City administrators had a chance to respond in the audit and did not agree with some findings. They said McConnell & Jones misunderstood the timing of employee pay increases over two fiscal years, and they provided a timeline:
A 3 percent increase was authorized June 1, 2014, and the budget was amended by $547,000 taken from the operating fund and from the four enterprise funds to cover the remaining four months, city administrators said. The fiscal year 2015 budget included $1.9 million in funding for the full year of the previous year's 3 percent increase. Further, Morrison, in the proposed fiscal year 2015 budget book, stated that a 5 percent civil service pay increase was included in the budget, and council was aware of it in workshop discussion, the city administrators' rebuttal said.
A consensus at the July 22, 2014, council workshop authorized an "additional" 3 percent increase for civil service employees, and when combined with the fiscal year 2015 increase, resulted in a total raise of 8 percent, the rebuttal said.
The Herald on Thursday checked the auditors' calculations with City Auditor Matthew Grady, who confirmed the math. Public safety employees received a total raise of 11 percent.
"It was a little confusing to anyone on the outside, looking in," Grady said in an email.
Here's what happened: The first 3 percent raise applied to all employees, included civil service, and excluded the city manager. That was followed by a 5 percent "market adjustment" for civil service employees, and an additional 3 percent adjustment.
The concern for auditors wasn't so much the amount of the pay increases, but the lack of analysis on the long-term fiscal impact, Grady said.
Auditors in the report estimated the June 2014 COLA increased salaries by $1.6 million annually, and the October 2014 pay adjustment increased salaries by an additional $2 million annually, both of which were not fully explained to council.
The 8 percent increase in October 2014 "did not align with the recommendation" included in consultant's compensation study, and should have been 5 percent, McConnell & Jones said.
To that, the city in the report said: "(the consultant) can only offer a recommendation, and Council is not required to follow that recommendation."
Council members did listen to city staff Sept. 22, 2015, however, and the council authorized a $2.43 million budget amendment after a public hearing to cover raises.
Administrators and leaders present included: former Mayor Scott Cosper presiding, then-Mayor Pro Tem Jose Segarra, then-council members Jim Kilpatrick, Juan Rivera, Shirley Fleming, Brockley Moore, Jonathan Okray, and Elizabeth Blackstone, and City Attorney Kathryn Davis and Morrison.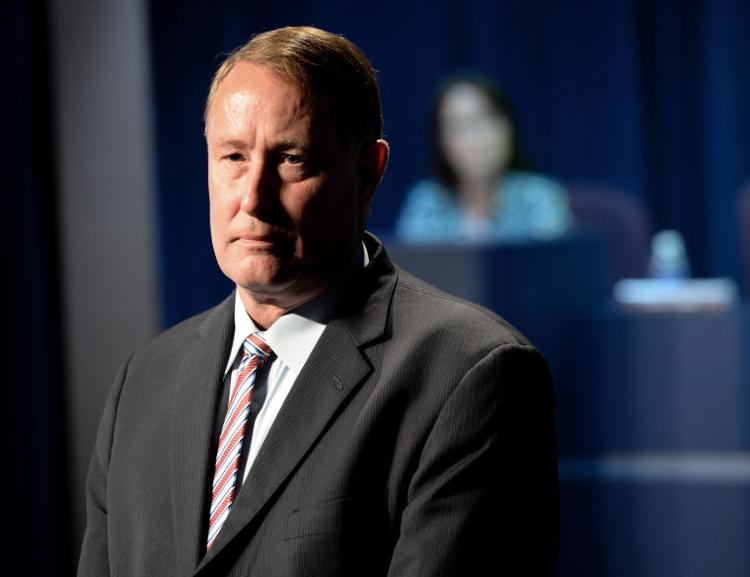 Karen Evans of the Finance Department made the recommendation, and told council members the amendments contained in the resolution were purely accounting entries, and would not change fund balances, according to the minutes.
Auditors in their report said this contributed to the conclusion that the fiscal impact of funding the pay raises was not separately quantified or presented to council.
A motion was made by Segarra to approve at the September 2015 hearing, seconded by Rivera, and carried 6-0, with Fleming abstaining. No one spoke at the hearing.
Three months before the vote, Morrison had cautioned city staff on spending and purchasing, city credit cards, and began targeting vacant positions to save money, according to a June 20, 2015, internal city memo.
That was after property taxes were raised slightly in September 2014 from 74.28 cents per $100 valuation to $74.98 cents, Herald archives show.
EVEN HIGHER
Morrison had wanted the pay raises to be even higher all along, and he believed the 5 percent increase for civil service employees was not aggressive enough to slow the departure of public safety employees to other cities, Herald archives show.
During budget discussions July 22, 2014, city management proposed three separate scenarios for increases: for 6 percent, 7 percent and 8 percent.
"At the end of the meeting, (Morrison) provided verbal assurance on the FY 2015 budget, and (Cosper) called for a verbal polling to obtain consensus among city council members to move forward with the eight percent pay adjustment, stating that 'three percent plus five percent equals eight percent,'" auditors said.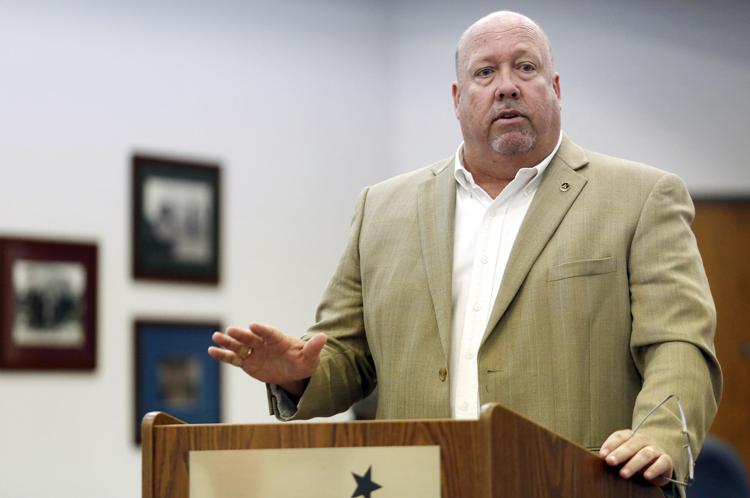 As a result, the percentage of the pay increase was "not clear when the mayor polled city council members to obtain their consensus," auditors said.
---
RETROACTIVE PAY, PAY ERRORS
McConnell & Jones in its report noted that the city's practice was to approve retroactive pay for merit-based pay increases.
A Texas Attorney General opinion issued Oct. 21, 2015, laid out the rules: "Article III, section 53, of the Texas Constitution prohibits ... a pay increase to municipal employees effective from the date of their last evaluation, unless a policy for such pay increase was already in existence."
The city does not have a written policy saying retroactive pay increase will be allowed, and the city's practice could be a violation of state law, auditors said.
Moreover, "the June 2014 three-percent COLA pay increase and merit-based pay increases were paid retroactively."
Questions remain about the consequences the city could face for apparent violations, including what the firm said was a records retention issue.
The Human Resources Department updated its policy in August 2017 to state retroactive pay will be allowed, but although City Attorney Kathryn Davis has reviewed the policy, the Human Resources Department has not presented the policy to City Council for approval, the report said.
The audit also identified inaccurate data in the payroll system involving retroactive pay. Paychecks were manually calculated and were accurate in some cases, but some paychecks involving regular merit increases were incorrect because the timing of the increases were misapplied, McConnell & Jones said.
A July 2 Herald article that used documents furnished by the city through open records showed Hilary Shine, the executive director of communications, received both a cost-of-living allowance increase and performance-based increase in the same year, and was authorized by former City Manager Glenn Morrison, according to a city salary history page dated May 8, 2012.