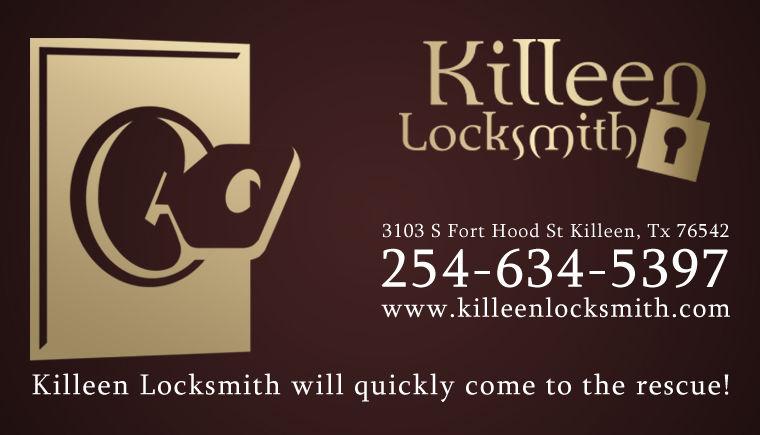 Killeen Locksmith is a Veteran owned establishment that provides fast quality services in Killeen, Fort Hood, Harker Heights, Copperas Cove area. We have been providing services in these areas since 1994 and have proven time and time again that we do great work. Our work ethic and reputation means alot to us and we promise to deliver the absolute best service in our industry.
Home Key Replacement or Duplication
People tend to misplace or lose there keys in our busy, high paced lives on a daily basis. Give Killeen Locksmith a call right away to replace your keys. We guarantee we will get the job done.
Call us or come to our office if you just need to duplicate some keys for you home. There are times when having some spare keys for the house come in handy. Leave one with a family member for emergency purposes or leave one in your car as a backup. Whatver the reason may be, get it done right.
Home Lock Replacement
Do you need to replace your locks for your home? Security is a serious and necessary lifestyle in todays world. We intend to make sure that when Killeen Locksmith replaces all of your homes locks, its done without mistakes. You can sleep safe and sound knowing that you just received quality service.
Business ID: 4000054238 | Universal ID: 5ae41a23-172e-51c4-91db-41bd5e522a5e