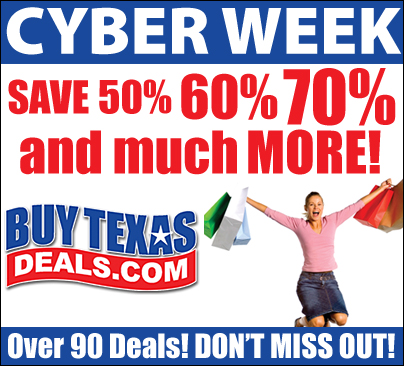 Save 50%, 60%, 70% and MORE During Cyber Week!
Save like never before this week at www.BuyTexasDeals.com during Cyber Week! You'll find deals on things like dining, spa services, jewelry, family fun, services and much more! Sale ends Friday!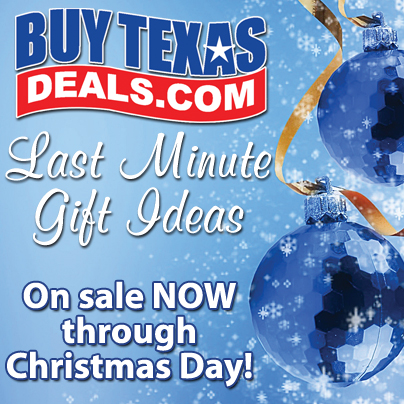 Christmas is near and if you still have shopping to do, visit BuyTexasDeals.com for some great holiday gift ideas! From massages to manicures! From BBQ to B-12! You're sure to find something for everyone on your list and yourself too! Shop from now through Christmas day at BuyTexasDeals.com!