480 E Fm 2410 Rd Ste 100, Harker Heights, TX 76548
tel. 254-680-5391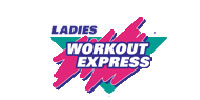 0 image
Ladies Workout Express is an interval circuit training program that
provides a full strength and aerobic workout in just 30 minutes!
Our program allows you to increase your lean muscle tissue, which
increases muscle tone. Our specialized 30-minute program speeds up
your metabolism, burns fat and aids in weight loss.