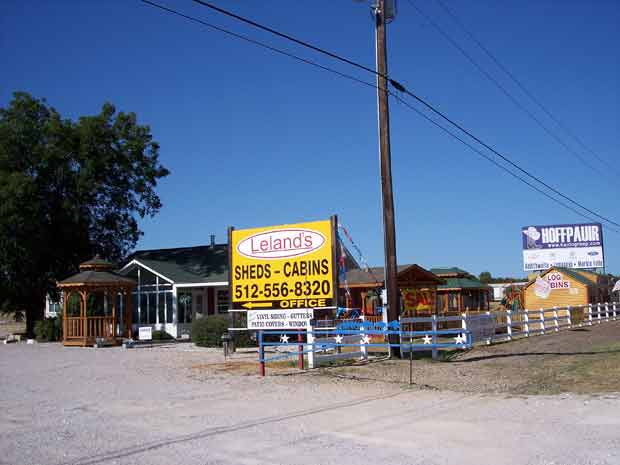 Just 25 minutes west of Killeen. We have everything from wood and metal storage sheds to completely finished cabins. We also have a full line of carports, RV covers,horsebarns, loafing sheds, garages, etc. We have heavy duty wooden kids playsets and gazebos as well. Purchase or Rent-to-Own with NO CREDIT CHECK and Free Delivery. With over 80 displays to look at it's worth the drive to Lampasas!!! We also have small display lots in Killeen and Copperas Cove where you can inspect our products and pick up a free catalog.
Business ID: 4000032148 | Universal ID: 623445bc-1d9b-5cc8-88ff-aaaba5976e29
6148 East Hwy. 190 Lampasas, TX 76550
Directions: Our mega lot and office is halfway between Kempner and Lampasas on Highway 190 or you can visit one of our display lots in Killeen, Copperas Cove, and Lampasas to pickup a catalog.