Currently closed. Opens Tuesday at 8:00 AM.
1401 North 3rd Street, Temple, TX 76501
tel. 800-234-6605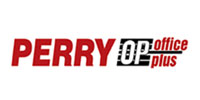 0 image
Central Texas' largest independent office products and furniture dealer is headquartered in Temple, Texas. In the remodeled building that was once a Coca-Cola bottling plant, the site boasts over 50,000 square feet of administrative offices, a customer service call center, warehouse and distribution center, and furniture showroom. See our retail store at 214 East Central in Belton.