Central Texans to remember Shoemaker legacy
Residents will have the opportunity to say goodbye to one of the most recognizable figures in the Killeen-Fort Hood area during funeral services for retired Gen. Robert Morin Shoemaker this Wednesday.
Funeral services for Shoemaker, 93, a Nolanville area resident, will be at 1 p.m. Wednesday at the Killeen Civic and Conference Center, 3601 S. W.S. Young Drive. Burial with full military honors will follow at the Central Texas State Veterans Cemetery.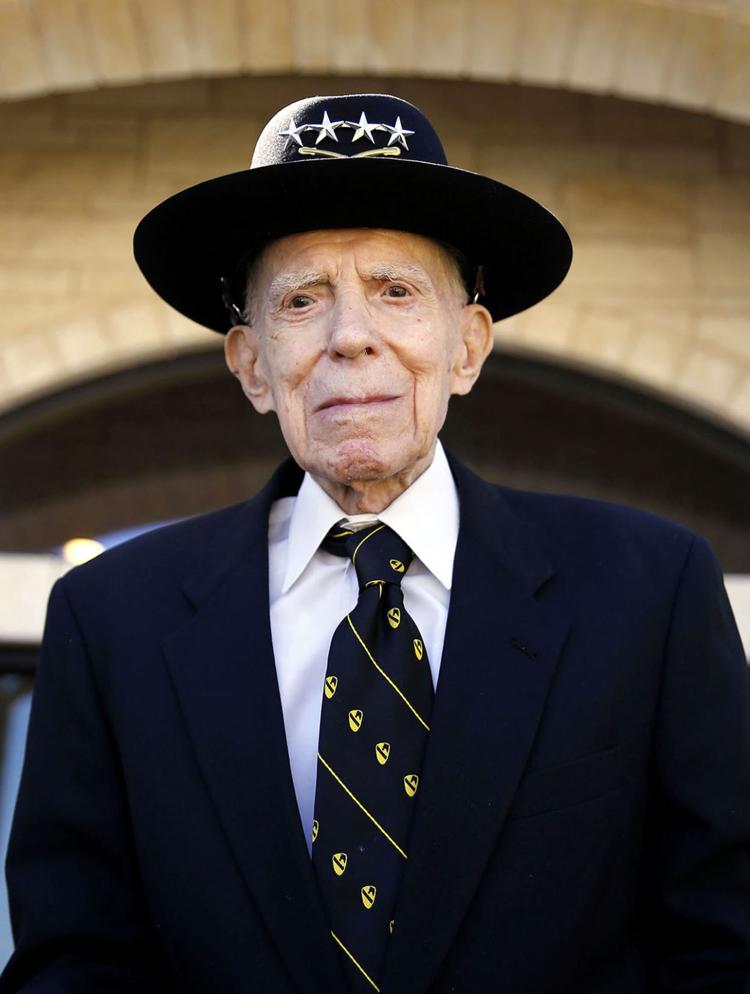 Visitation will be held 6 to 8 p.m. Tuesday at Crawford-Bowers Funeral Home in Killeen, 1615 S. Fort Hood St.
Shoemaker died peacefully from natural causes surrounded by family members at 11:55 p.m. Wednesday night at Seton Medical Center Harker Heights.
News of Shoemaker's death spread quickly with 73,410 viewers seeing the article on the Herald's Facebook page as of Friday afternoon, and 63 people commenting on the article. Nearly a thousand viewers shared the article as of Friday afternoon.
Memorial gifts in lieu of flowers may be made in Shoemaker's memory to any of the following foundations: Killeen Independent School District Foundation, 1st Cavalry Division Association, Central Texas College Wolf Warrior Endowed Scholarship or the Texas A&M University Centex Scholars Endowed Scholarship Fund.