Fallen Fort Hood soldiers remembered
Nearly 1,000 attend memorial service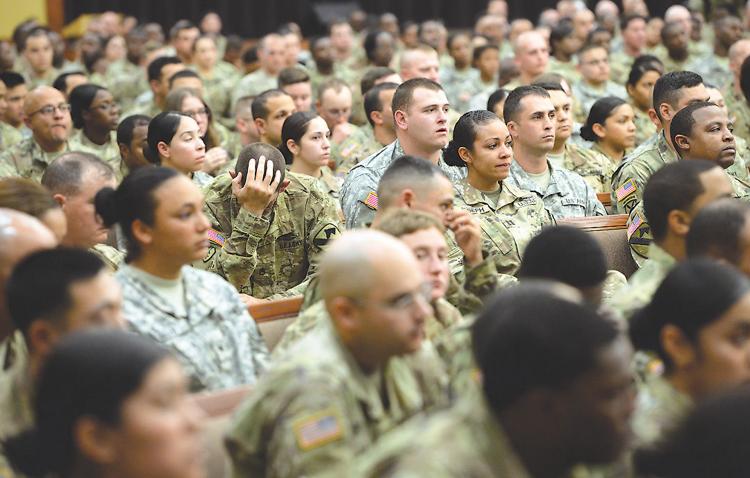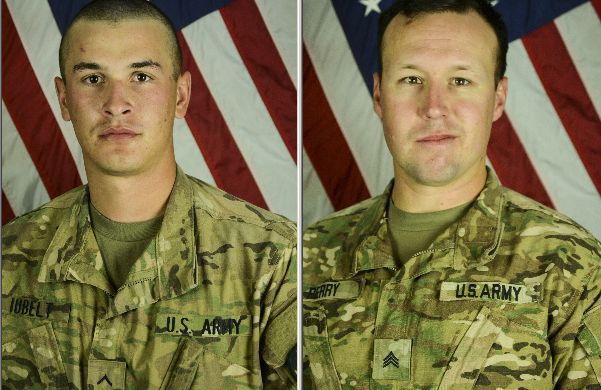 FORT HOOD — Nearly 1,000 family members, friends and service members filled the Spirit of Fort Hood Chapel on Thursday to remember the lives of two fallen soldiers from 1st Cavalry Division Sustainment Brigade who were killed in Afghanistan.
Staff Sgt. John W. Perry, 30, of Stockton, Calif., and Pfc. Tyler R. Iubelt, 20, of Tamaroa, Ill., died Nov. 12 when an improvised explosive device was detonated by a suicide bomber in Bagram, Afghanistan. Both were posthumously promoted to their current ranks and awarded the Purple Heart Medal, the Bronze Star Medal and the Combat Action Badge.
Lt. Gen. Sean MacFarland and Command Sgt. Maj. Alonzo Smith, III Corps and Fort Hood command team, joined retired Gen. Robert Shoemaker and retired Lt. Gen. Pete Taylor in paying their respects to the fallen soldiers.
Jean Shine, civilian aid to the secretary of the Army, also attended with her husband Bill Shine, a former civilian aid.
Sgt. Emannuel Ortiz, a friend of Perry's, told some of his memories of what he called "one of the best men I've known" during the memorial.
"I would always tell Staff Sgt. Perry, 'Come on girl, give me that beautiful smile' — he was missing a tooth," Ortiz said. "He would try not to laugh — he would try so hard not to laugh — but then eventually, he would succumb to it and smile. See you later, my friend. Rest in peace."
Lt. Col. Daryl Morse, home station commander for the sustainment brigade, spoke of the ultimate sacrifice the soldiers made in defense of their nation.
"(This is to) remind each of us of how grateful we should all be to both of these warriors, their families and their fellow soldiers," Morse said. "It reminds us of what an obligation the world owes these professionals and so many other brave young people. John, Tyler and their loved ones are among those who answered a call to duty beyond the normal duties of everyday life."
As the families were led from the service, more than 900 soldiers stood in line to pay tribute to their fallen brothers. Iubelt was buried Nov. 23 in Illinois and Perry is scheduled to be buried at Arlington National Cemetery, but a date has not been set.
dbryant@kdhnews.com | 254-501-7554