Former Fort Hood soldier Thomas A. Chestnut Jr., who threatened a killing spree on post in February, was sentenced to 18 months in federal prison Friday, according to the U.S. Department of Justice.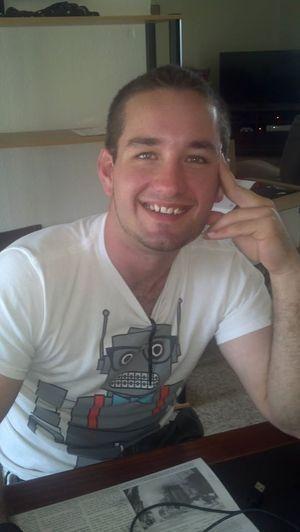 Following the sentencing in U.S. Western District Court in Waco, U.S. District Judge Robert Pitman ordered Chestnut, 29, be placed on supervised release for a period of three years after completing his prison term.
Chestnut has been held in federal custody since Feb. 24.
Chestnut was convicted Sept. 29 of one count of threatening to assault or murder a uniformed service member and one count of interstate communications with threat to injure, according to a release by Daryl Fields, spokesman for the U.S. Attorney's Office, Western District of Texas.
Testimony during the two-day trial revealed that on Feb. 22, Chestnut made verbal threats when he called and spoke with a sergeant at the 1st Cavalry Division at Fort Hood over back salary pay, Fields said.
Chestnut threatened to go to Fort Hood, kill the sergeant, take hostages, start a mass killing spree and then kill himself if he was not allowed to speak with someone of rank.
Chestnut then spoke with a major and told him he was a former soldier wrongly accused of a crime and eventually released from prison in 2016. Chestnut said if he was unable to speak with a III Corps commander or a sergeant major regarding back pay or did not receive the money he believed was owed to him, he planned to shoot soldiers on post, officials said.
According to Herald archives, if Chestnut had waited one more day, he would have received his back pay.
An Army spokeswoman said the funds were released to his account Feb. 23. Based on the basic pay charts for a private first class — Chestnut's rank when convicted — he could have been owed at least $61,500.
On Feb. 24, FBI officials apprehended Chestnut in the vicinity of Dripping Springs.
Chestnut was originally found guilty by a military jury June 24, 2014, of one specification of sexual assault and found not guilty of one specification of assault consummated by a battery in an incident alleged to have occurred at Fort Sam Houston in 2012.
Chestnut was sentenced to a three-year prison term. His conviction was overturned Dec. 24, 2016, and he was released from the U.S. Disciplinary Barracks at Fort Leavenworth, Kansas, before being honorably discharged at Fort Hood.
Staff writer David Bryant contributed to this report.