Retired Gen. Robert Shoemaker dies at 93
Robert Morin Shoemaker, a former four-star general and one of the most recognizable figures in the Killeen-Fort Hood area, has died. He was 93.
Shoemaker, a Nolanville area resident, died peacefully from natural causes surrounded by close family members at 11:55 p.m. Wednesday night at Seton Medical Center Harker Heights, according to family members and Leslie Francis, Shoemaker's longtime assistant.
Shoemaker spent 36 years in the Army, and led two, 1st Cavalry Division units in Vietnam: 1st Battalion, 12th Cavalry Regiment and 1st Squadron, 9th Cavalry Regiment. He served as chief of staff for the 1st Cavalry Division during his third tour of Vietnam, and later, the assistant division commander.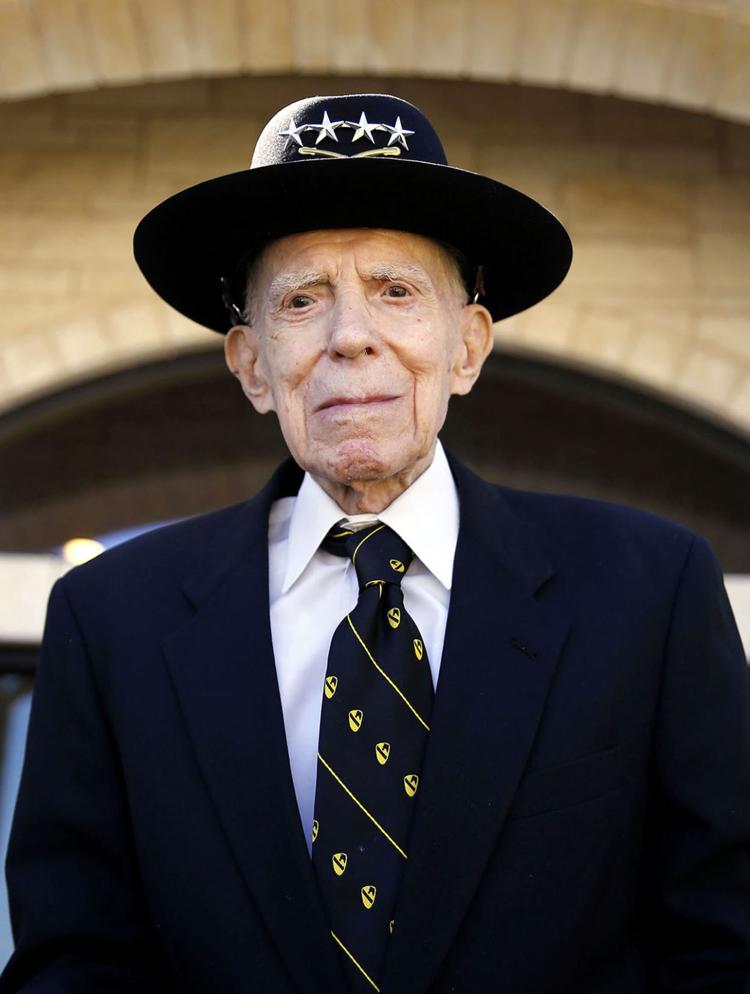 He was the commander of III Corps and Fort Hood in the 1970s. In 1977, he was assigned as deputy commander of U.S. Army Forces Command before becoming U.S. Army Forces Command commander, a four-star position that only few Army officers achieve.
Born Feb. 18, 1924, Shoemaker grew up on his father's dairy farm near Almont, Michigan, a town of fewer than 3,000 people about 45 miles north of Detroit.
He had plans to become a pharmacist, but that changed when he unexpectedly was granted admission to the U.S. Military Academy at West Point, according to family members. He graduated West Point in 1946, beginning his military career.
TASK FORCE SHOEMAKER
As an infantry officer, Shoemaker steadily rose through the ranks, becoming widely known in the Army after numerous command positions during the Vietnam War.
During the war, Shoemaker was a commander for two air cavalry units. Later, as a brigadier general for the 1st Cavalry Division, he led a bold and risky mission into Cambodia to crack the North Vietnamese supply lines in 1970.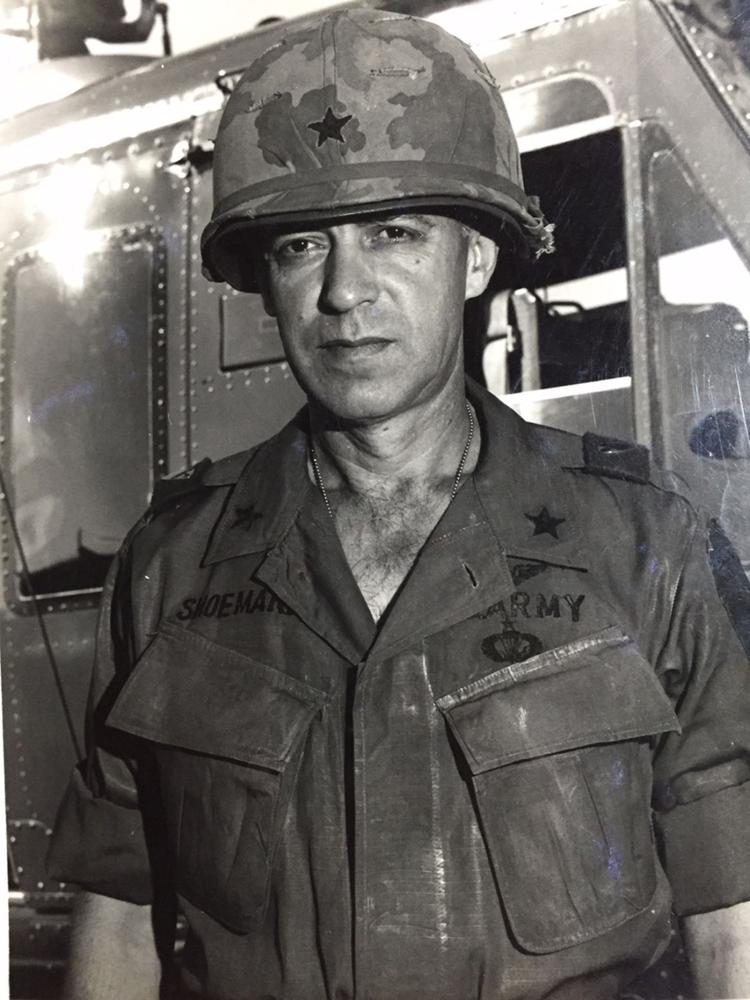 It was known as Task Force Shoemaker.
Shoemaker was appointed to be in charge of the task force that would launch the initial attack into Cambodia — a vast jungle, rural area where the enemy was stockpiling weapons, ammunition, rice and other supplies.
To get the job done, Shoemaker was given five, air-mobile battalions from the division, along with a brigade from the 25th Infantry Division, the 11th Armored Cavalry Regiment and a brigade comprised of South Vietnamese troops.
All told, combined with support and supply personnel, about 35,000 to 40,000 troops comprised Task Force Shoemaker.
"By the time we went in, I had 12 maneuver battalions under my task force," Shoemaker said in a Herald interview in 2015.
The mission was vague, bold and risky: Enter Cambodia — previously off limits — to shatter the North Vietnamese supply lines.
"I wasn't, nor was anyone else, exactly sure what we were going to run into," Shoemaker said.
Shoemaker went from unit to unit in his helicopter, encouraging the troops and taking in the big picture.
"I required every brigade to call me on secure radio every three hours with a report of what was going on," he said.
A massive number of supply dumps were found almost immediately in warehouses, buildings, buried underground and "all of the above," Shoemaker said.
The task force lost two soldiers in the first three days of the attack, and by May 7, the task force was disbanded, and the units reverted back to their normal commands. U.S. forces stayed in Cambodia through June 30, 1970, fighting and uncovering supply dumps the entire time.
While the mission was hugely successful for U.S. and allied troops in Vietnam, it ignited more protests back in the United States, where the anti-war movement was nearly at its peak.
President Richard Nixon, however, defended the attack, saying it would allow South Vietnamese troops more time to train, and get the Americans out of the war sooner.
Looking back, Shoemaker said he was quite satisfied with how Task Force Shoemaker was carried out.
"Vietnam, for me personally, was a real learning experience. It convinced me that when you've got large forces like that, you've got to, very carefully, make sure that every commander knows what you want them to do, give them resources and let the horses ride," Shoemaker said. "I've followed that general thought all the rest of my career."
RETIREMENT AND REACTION
Shoemaker retired from the Army in 1982, and remained an active community member in the Killeen-Fort Hood area.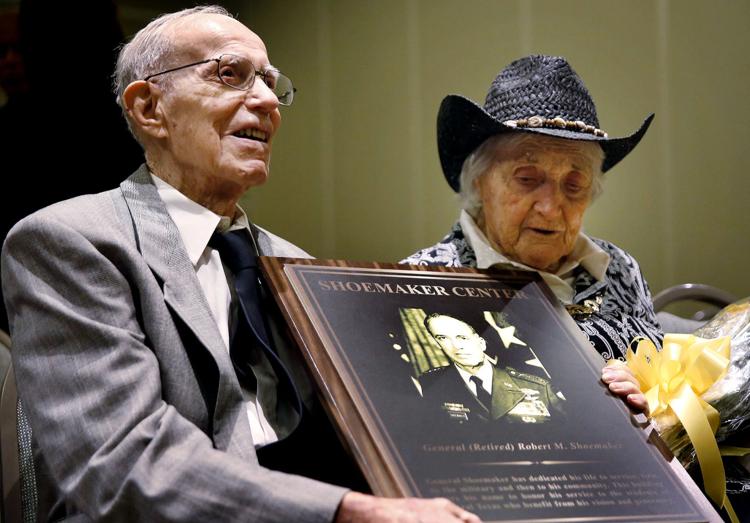 He served as a Bell County commissioner and helped lead the community's efforts to bring a four-year university, now known as Texas A&M University-Central Texas, to the area. In 2000, Killeen Independent School District named a new high school after him.
Reactions to Shoemaker's death ranged far Thursday, with congressmen and current generals issuing news releases, and more than 43,000 viewers seeing the article on the Herald's Facebook page, many of them sharing the link and commenting on what Shoemaker meant to them.
"We all called him Uncle Bob," said Ann Haller, Shoemaker's niece, a Fair Hill, Maryland, resident.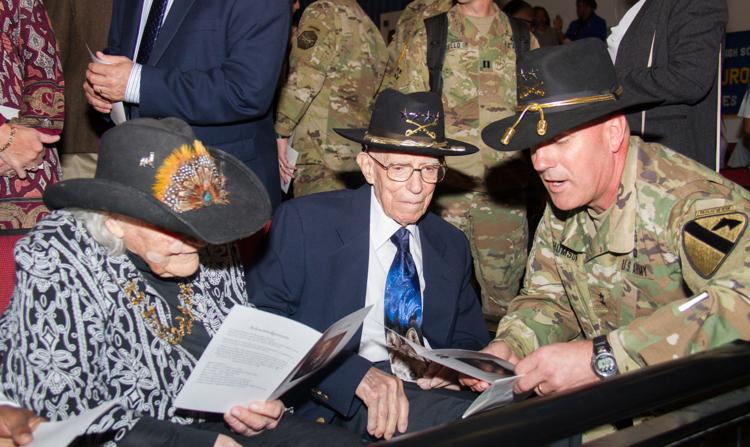 She said her uncle had "always been a thinker and a community-minded person," a trait he learned from his parents. Shoemaker's mother was a school teacher and later a school board member, one of the first women school board members in Michigan, said Haller, 54.
Haller said Shoemaker was a champion of education and believed people could achieve goals if they made the commitment.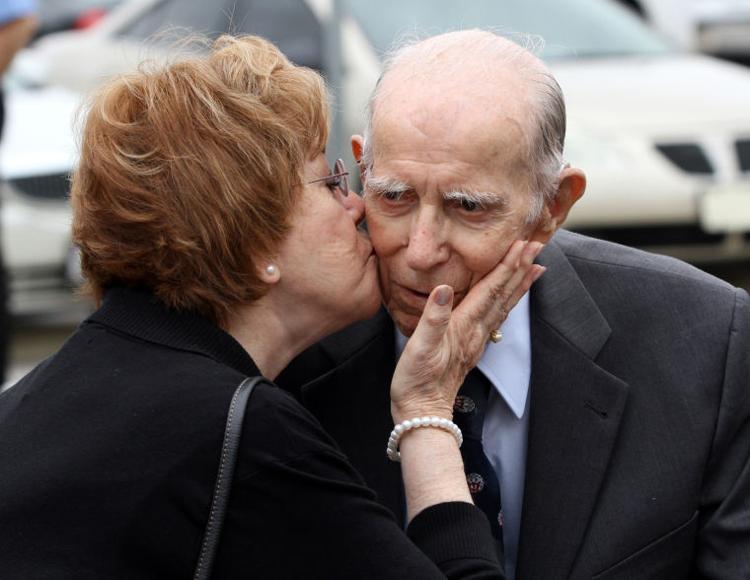 "You wanted to do the very best for him," she said.
MILITARY REACTIONS
Lt. Gen. Paul E. Funk II, the current III Corps and Fort Hood commander, made the following statement on behalf of the Central Texas Army community:
"We join the entire Central Texas community and our Army in mourning the loss of a great general, dynamic leader, philanthropist, and friend. General Shoemaker was an accomplished III Corps and Forces Command commander, a pillar of the community, and an inspiration to us all. We will truly miss him."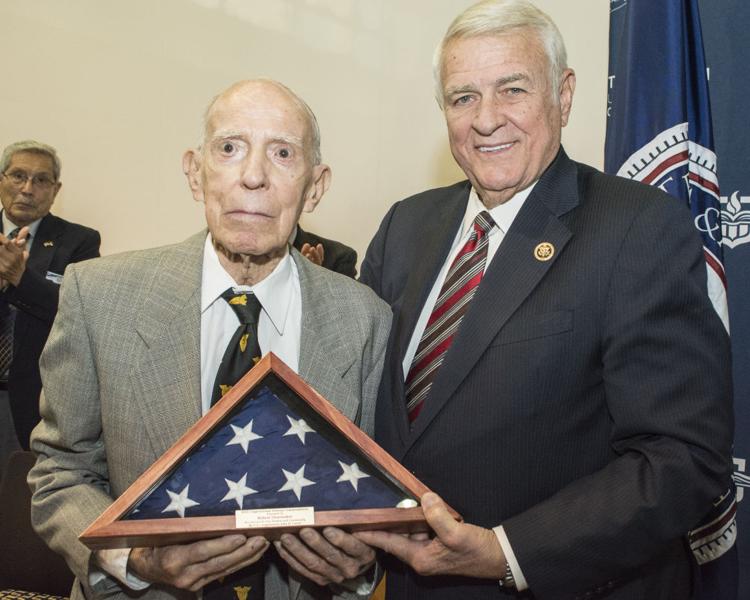 The U.S. Army Forces Command headquarters issued the following statement on Shoemaker's death:
"We extend our condolences and thoughts to the Shoemaker Family and family friends on the passing of Gen. Robert Shoemaker. He was a visionary Army leader and his vision continues to inspire the U.S. Army Forces Command and our Army. He implemented the Department of the Army's CAPSTONE program, designed to enhance training effectiveness within the Reserve Component. General Shoemaker directed the initial alignment of Reserve Component units with Forces Command active-component units to form more effective training partnerships. These partnerships remain a key component of today's Army readiness. His leadership legacy of teamwork and mission command continues to shape Army officers, soldiers and Army units throughout U.S. Army Forces Command."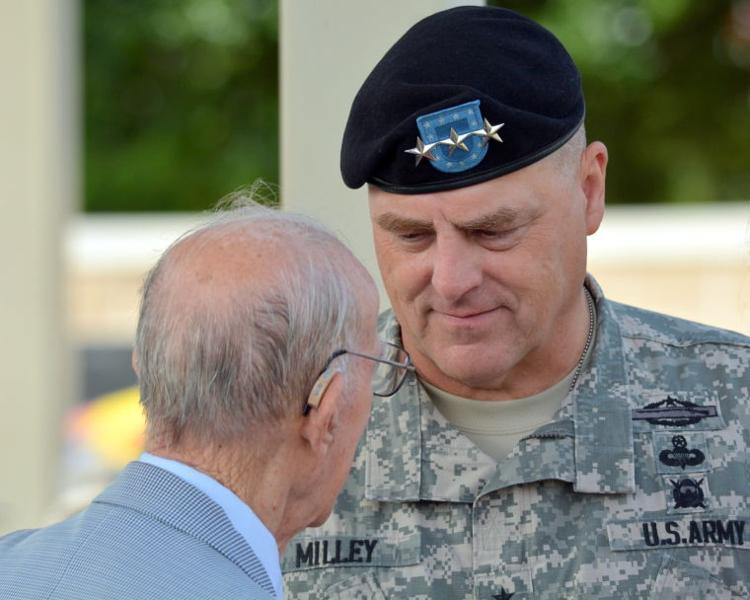 Acting Secretary of the Army Robert Speer also issued a statement on Shoemaker's death:
"With the passing of Gen. (Ret.) Robert Shoemaker, the Army and our nation lost a decorated leader, mentor, advocate and friend. Our thoughts and prayers go out to his family and loved ones. We should never forget his leadership during one of the most difficult times in our nation's history."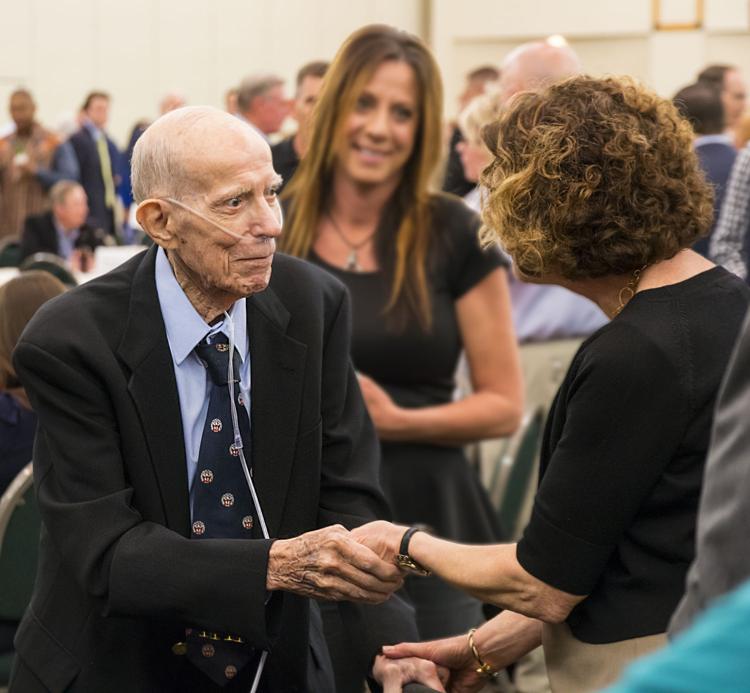 COMMUNITY REACTIONS
School, city, county and other leaders also reacted to the news of Shoemaker's death.
Killeen ISD's Superintendent John Craft: "We will graciously celebrate the life and legacy of General Robert M. Shoemaker and the impact he has had on our community and our school district, which will be felt for many years to come."
U.S. Rep. John R. Carter: "Erika and I are deeply saddened to hear of the passing of retired General Robert Shoemaker this morning. General Shoemaker's service to our great nation spanned over five decades. He served with honor and integrity earning numerous awards including the Distinguished Service Award, the Bronze Star and the Silver Star. He served in multiple battles, including the Korean War, the Vietnam War and during the Cold War. In addition to his outstanding military service, General Shoemaker served the Ft. Hood community and all of Bell County. He was a former Bell County Commissioner, an avid volunteer for the Heart of Texas Boy Scouts and for Central Texas United Way."
U.S. Rep. Roger Williams: "The people of Central Texas are a family and Gen. Shoemaker has left a legacy that will forever be felt throughout the community. He was a patriot, and I am humbled to have had the honor to know him and call him a friend. This is a great loss not only for the Fort Hood area, but for all of America."
Bell County Judge Jon Burrows: "He leaves behind the military legacy, and he served as Bell County commissioner for eight years. ... He was always involved in community projects. He was a good public servant and a good friend."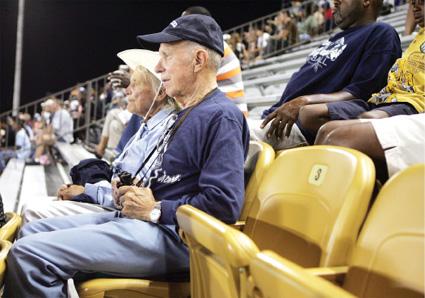 Bell County Commissioner John Fisher: "The legacy he leaves behind is the affordable educational opportunity to anyone who chose to take it. ... He was a dedicated, hard-working and selfless person who was willing to give anything it took to his community."
Gatesville City Manager Bill Parry: "We have a gaping hole in our hearts and our region, but Gen. Shoemaker would charge us to carry on. There was no one who could build and convene a team to tackle tough issues better than Gen. Shoemaker."
Retired Lt. Gen. Dave Palmer of Belton called Shoemaker "a really great servant of the country for more than 30 years. ... He set the standard for a lifetime of service."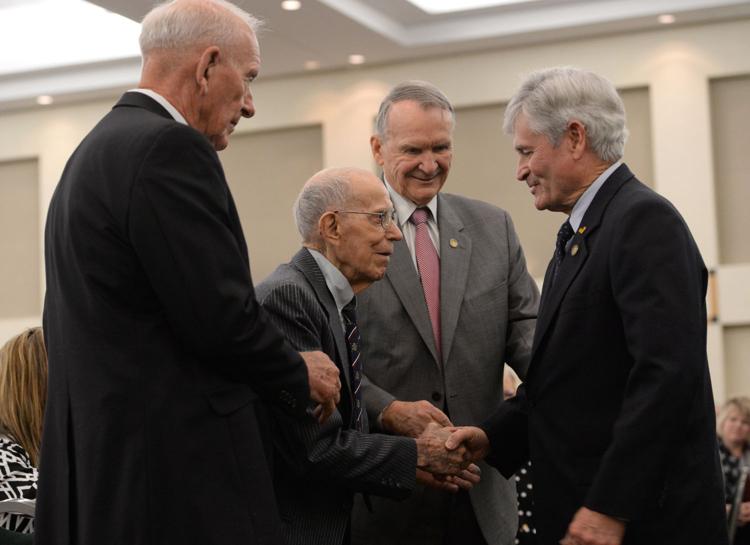 Killeen Mayor Jose Segarra: "Gen. Shoemaker was a great leader who after retiring from the military became a great servant to our community. He will be remembered as a great leader and a great servant to all the Central Texas area."
Killeen Chamber of Commerce President and CEO John Crutchfield: "(Shoemaker) was on my board of directors when I came here. Gen. Shoemaker always took the time to keep me grounded, telling me not what I wanted to hear but what I needed to hear. ... And, he could do that in a very few well-chosen words."
Jean Shine, Harker Heights resident and civilian aide to the secretary of the Army: "Our nation lost a great soldier, Central TX lost a great leader, and we lost a great friend. Please keep Mrs. Shoemaker in your thoughts and prayers."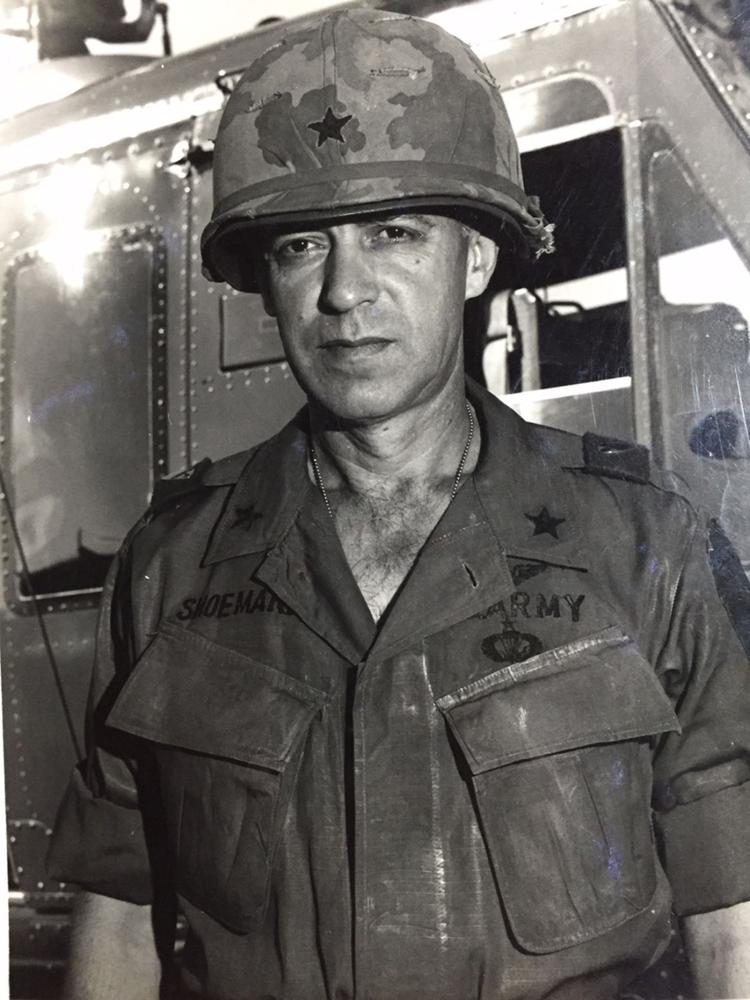 While the facts of Shoemaker's career impress high school students, it was his personal presence that inspired them.
"He's the backbone of the school," said Shoemaker senior Evan Poe of the Science National Honor Society at Shoemaker's 93rd birthday at the school in February. "He gives us pride. He inspires us to make him proud. We have immense respect for him."
In recent years, Shoemaker's health deteriorated, but he still made it a point to attend as many military ceremonies on Fort Hood as possible, often sitting in the front row at promotions and changes of command.
At a March 2016 meeting in Killeen about the future of the Army, the retired four-star general spoke openly about his failing eyesight.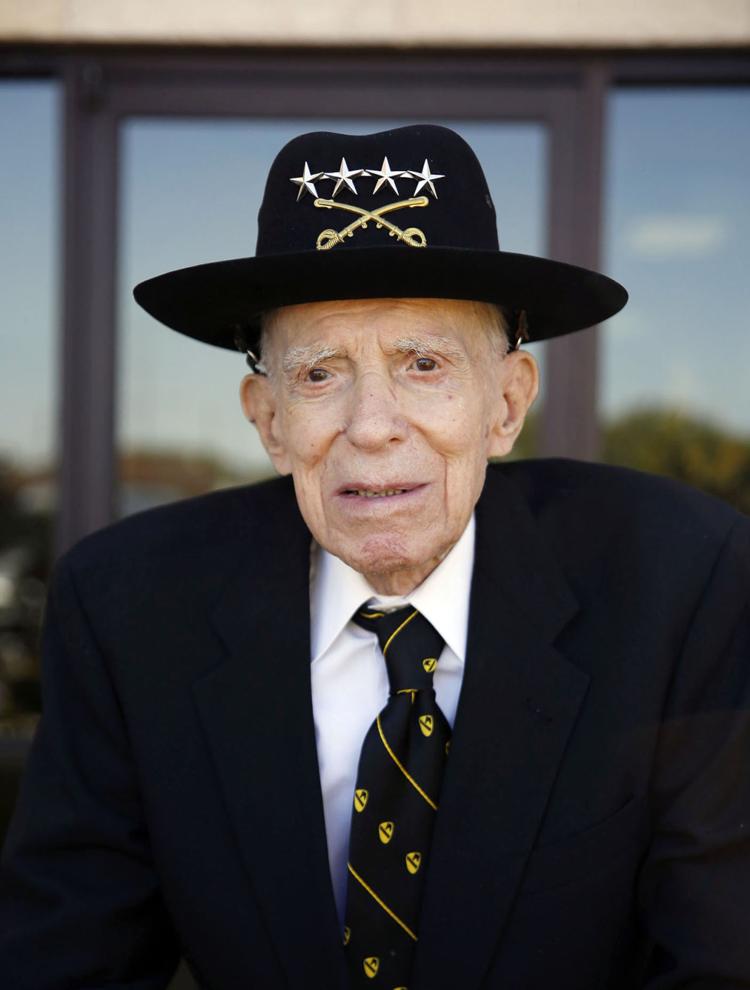 "Macular degeneration has gotten to me," he said, adding he can't really see people's faces anymore. "But I know good people when I hear their voices."
At that same meeting, he said he made at least two good decisions in life.
"I married wisely," said Shoemaker, acknowledging his wife, Tuke, who was also at the meeting.
"Another great decision was to retire to the Fort Hood area," he said.
He was given a standing ovation.
FUNERAL SERVICE
The funeral service for Shoemaker will be 1 p.m. Wednesday at the Killeen Civic & Conference Center, 3601 S. W.S. Young Drive. Burial with full military honors will follow at the Central Texas State Veterans Cemetery.
Visitation will be held 6 to 8 p.m. Tuesday at Crawford-Bowers Funeral Home, 1615 S. Fort Hood St,
He is survived by his wife of nearly 70 years, Tuke.
Herald Military Editor Jason Douglas and education reporter Quinton Lilley contributed to this report.