Community out in force for burial of unaccompanied veteran
'We leave no man behind'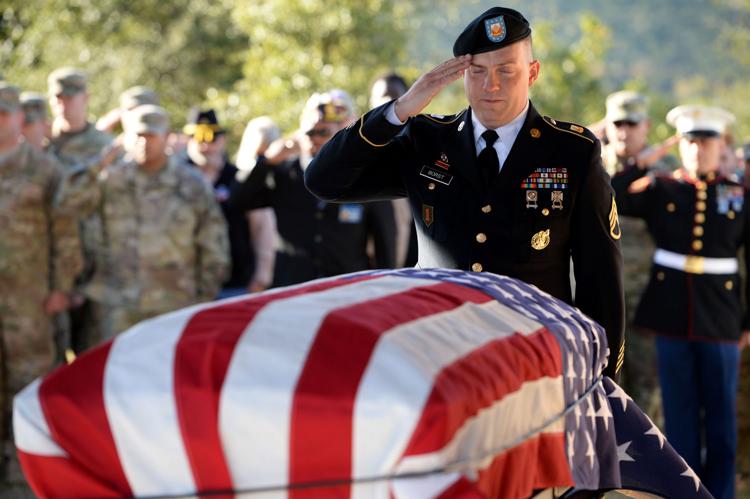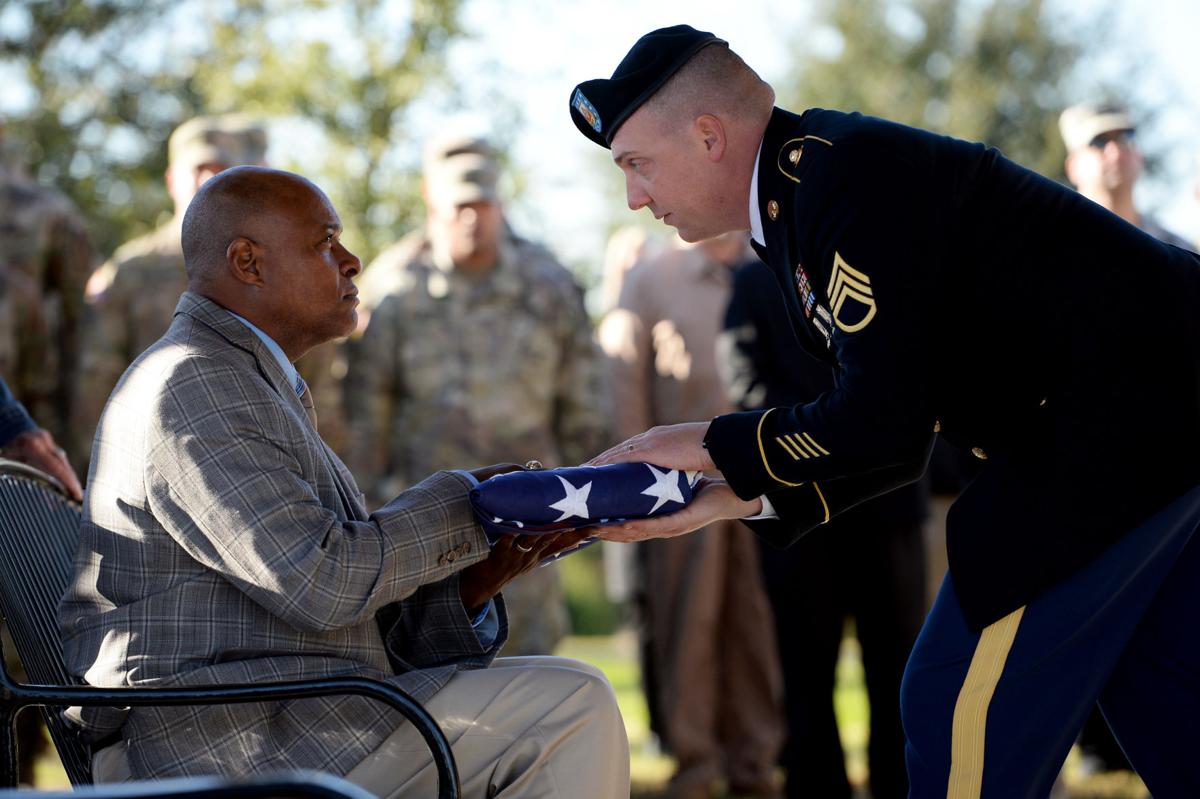 When Army veteran and Harker Heights resident Galen Bruce Pearson died recently, no family members could be found.
But about 250 people from across the Central Texas region attended his funeral Wednesday at the Central Texas State Veterans Cemetery in Killeen to pay tribute to their fallen comrade.
"We leave no man behind — never have and we never will," said Ricky Wilson, the 11th District commander of the American Legion. "He is one of our brothers, and we're not going to let him go without the proper ceremony and the proper respect."
Pearson served in the Army from 1975 to 1998.
Many attending the funeral were veterans. They said that, especially during this time of year, it is important for them to be there for each other.
"It was a sad thing that he had no family here, but he has us now," said Frenchy Brea, "King Frenchy" with the Sons of Solomon Motorcycle Club.
Some of the guests drove more than an hour to be at the service. Kane, a service dog, accompanied owner Tracy Orona, an Army veteran who came from Austin when she read of the ceremony online.
"It's just the right thing to do," Orona said.
The folded American flag customarily given to family was presented by an honor guard from Fort Hood's 11th Signal Brigade to the Texas Veterans Land Board, which oversees state veterans cemeteries.
"Mr. Pearson does have family, and it's the community of Central Texas — so he's not unaccompanied anymore," said Doug Gault, a representative for the land board.
The ceremony was brief and silent. No one addressed the crowd, but actions spoke louder than words. After the ceremony, a line of people formed in front of the casket. One by one, mourners approached and saluted or placed flowers on the casket and stood quietly to pray.
The size of the crowd didn't surprise Marty Smith, of Copperas Cove.
"This is Central Texas, and I'm very impressed with the people in this area," said Smith. "We don't forget our veterans, and this is how we honor them."
Crawford-Bowers Funeral Home in Killeen coordinated with the Fort Hood Casualty Office to ensure that Pearson received military honors.