The death of a female inmate following an altercation with officers in the Coryell County Jail in October has been ruled a homicide, according to a letter from the Dallas County Criminal District Attorney's Office.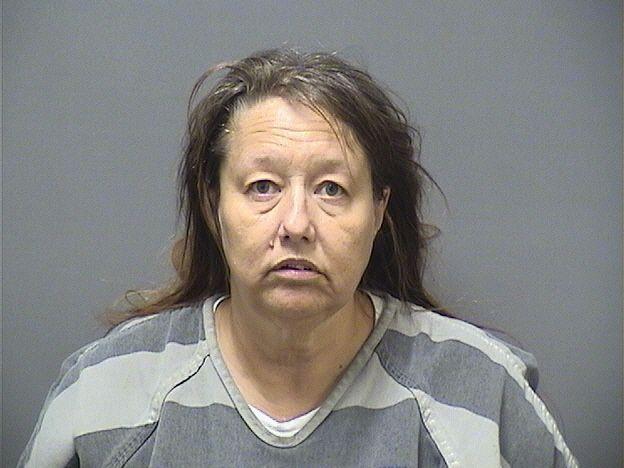 Following a Herald request for the autopsy report of 46-year-old Kelli Leanne Page, who died after being restrained in her cell by county jailers Oct. 8, Dallas County Assistant Criminal District Attorney Ashley Fourt requested a ruling from Texas Attorney General Ken Paxton on whether to release the information.
In the request, Fourt inquired if the full results of the autopsy performed by the Southwestern Institute of Forensic Sciences in Dallas could be withheld due to an open investigation into the case by the Texas Rangers. Fourt also said the information could possibly be withheld because of a "judicial inquest" from Coryell County Justice of the Peace Coy Latham, who originally pronounced Page dead.
Fourt's office requested a summary ruling on the request within 10 days of filing.
In an associated document with the request, a handwritten note described the autopsy as "complete/homicide," ruling out natural causes in Page's death.
In November, a clerk in the records division of the institute told the Herald the investigation had been ruled a homicide but did not provide further detail. Officials with the sheriff's office could not confirm the ruling at the time.
By legal definition, a homicide is the death of an individual by the actions or omission of another and is not necessarily criminal in nature.
Texas Department of Public Safety spokesman Sgt. David Roberts said the Rangers' investigation was classified as a custodial death with no criminal charges assigned. Roberts said the Rangers' findings had been sent to Latham for an "inquest hearing" to determine possible criminal charges.
"We won't know if it will be a criminal investigation or not until the process has been concluded," Roberts said. "So, any information gathered to this point is still considered as part of an active investigation, not necessarily a criminal investigation."
The Herald filed a request with Latham's office Tuesday for a copy of the report.
Page, of Gatesville, became unresponsive after being handcuffed by officials who entered her cell at around 8:35 a.m. Oct. 8 following "jail violations," according to the Coryell County Sheriff's Office.
According to sheriff's officials, the jailers attempted CPR, which was continued unsuccessfully by county emergency medical services upon their arrival.
Jailers responded to Page's cell in the administrative segregation, or "separation," unit after Page began "beating and banging" on her cell door, Coryell County Chief Deputy Mark Wilcox said.
Jailers used standard-issue pepper spray on Page after attempting to verbally subdue her. The jailers then made entry into the cell and attempted to restrain Page.
In an altercation immediately following the entry, Page secured a jailer's pair of handcuffs and left one of the jailers with not life-threatening injuries, officials said. Page was then restrained and slipped out of consciousness.
The injured jailer was taken to the Coryell Memorial Hospital and later released.
Page was booked into the jail May 5 after what Wilcox described as a narcotics raid. According to Sheriff Scott Williams, Page was being held on a litany of charges including multiple charges of manufacture/intent to distribute a controlled substance, forgery of a financial instrument-elderly, assault of a police officer and two failures to appear on driving while intoxicated charges in Llano County.
Page had been arrested five times by the Gatesville Police Department between 2012 and 2016, according to police records.
Three of the arrests concerned outstanding warrants in Page's name for traffic violations and drug possession. Page was arrested in 2012 for driving while intoxicated with an open container and in 2016 for shoplifting $33 of toiletries from an H-E-B on Main Street in Gatesville.
Page had no discernible history of mental illness, Williams said. She was being housed in the jail's "separation" unit, or administrative segregation, for disciplinary violations.
Wilcox did not return a phone call Tuesday concerning the status of the two jailers or the status of an internal investigation into the incident.