Two Coryell County jailers surrendered to the county sheriff's office Wednesday after one of the men allegedly put pepper spray into an inmate's food in June.
Jason David Sherrill, 44, and Brent Welden Schmidt, 23, were charged with official oppression after a Texas Rangers investigation said Sherrill put standard-issue pepper spray into the food of a male inmate while Schmidt looked on.
The two men turned themselves in to the county and bonded out of the jail the same day, according to Sheriff Scott Williams.
Official oppression is a Class A misdemeanor punishable for a term not exceeding one year in jail and a $4,000 fine.
According to warrant affidavits signed Sept. 6, a male inmate told jail Lt. Karen Porter of stomach pains and burning in his mouth after a meal June 6.
In the course of the investigation headed by Ranger Jason Bobo, officials said Sherrill was seen on video walking into a laundry room where a bowl of food had been taken by another inmate. After Sherrill allegedly sprayed the food off camera, the bowl retrieved from the room and taken to the victim.
Following the incident, officials said the inmate was admitted to the Coryell Memorial Hospital after consulting with a jail nurse.
When Williams interviewed Sherrill following the incident, Sherrill allegedly said he had sprayed pepper spray into the inmate's food as a joke. He was immediately terminated, according to the affidavit.
Schmidt allegedly told Williams he had not seen Sherrill spray the chemical agent into the food then admitted he had seen it.
When asked why he didn't report the incident to his superior officer, Schmidt said "I'm not a tattle tale," according to the affidavit.
The surrenders took place three days after a female inmate in the Coryell County Jail died following an altercation involving pepper spray with two jailers.
Kelli Leanne Page, 46, of Gatesville, became unresponsive after jailers entered her cell and restrained her following "jail violations," according to a news release. Jailers had pepper sprayed Page prior to entering the cell.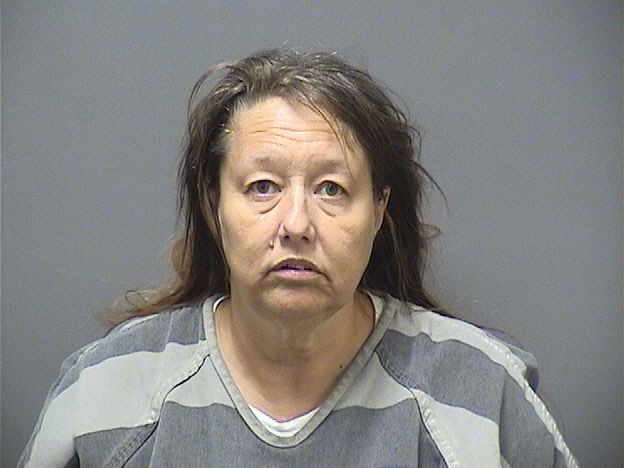 She was pronounced dead by Coryell County Justice of the Peace Coy Latham.
Page was booked into the jail May 5 after what Deputy Chief Mark Wilcox described as a narcotics raid.
According to Williams, Page was being held on a litany of charges including multiple charges of manufacture/intent to distribute a controlled substance, forgery of a financial instrument-elderly, assault of a police officer and two failures to appear on driving while intoxicated charges in Llano County.
Page had been arrested five times by the Gatesville Police Department between 2012 and 2016, according to department records.
Three of the arrests concerned outstanding warrants in Page's name for traffic violations and drug possession. Page was arrested in 2012 for driving while intoxicated with an open container and in 2016 for shoplifting $33 of toiletries from an H-E-B on Main Street in Gatesville.
Page had no discernible history of mental illness, Williams said. She was being housed in the jail's "separation" unit, or administrative segregation, for disciplinary violations.
Williams said the sheriff's office was conducting an internal investigation to determine if the two jailers had violated agency protocol during the entry into Page's cell and subsequent handcuffing.
"At this stage, it looks like there was no breach of protocol," Williams said.
A preliminary autopsy outlining a cause of death is pending.
The two jailers involved in the incident were placed on paid administrative leave pending a Rangers investigation headed by Ranger Adam Russell.