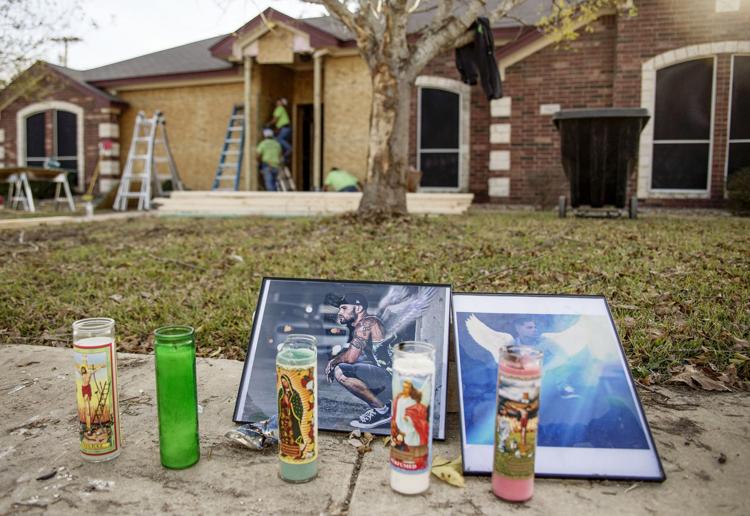 The man arrested in connection to a car crash that killed a 28-year-old is a Fort Hood soldier, post officials confirmed Thursday.
Staff Sgt. Sylvester Hiroyuki Hernandez, 33, with Fort Hood's 15th Military Intelligence Battalion, was charged with racing on a highway causing serious bodily injury or death, police said in a news release. He was also charged with "fail to stop and provide information striking fixture."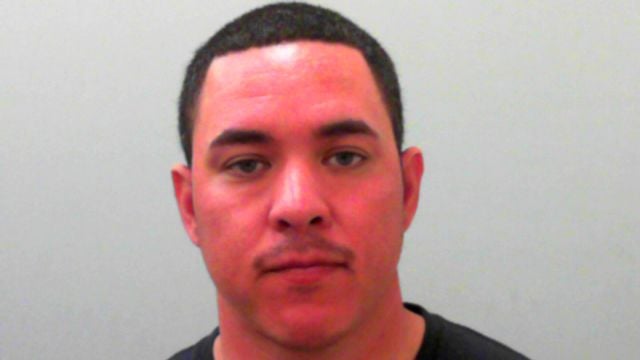 Alcohol was a factor in the crash, the release said. Hernandez was arraigned Thursday, with a bond of $100,000.
Police spoke with a witness who said she got a call from Hernandez Sunday night, in which he said he was racing Kali Athinos Strongheart when he lost control of the car and crashed into a house, according to an affidavit for arrest. Later, police found a dark Ford Mustang with a missing bumper abandoned in a nearby field. Inside that car were documents that belonged to Hernandez, according to the affidavit. Police also found a photo of Hernandez's car with Strongheart's car on Hernandez's Instagram page, police said.
Strongheart, 28, a soldier from Fort Stewart, Georgia, was traveling south on Bunny Trail at a high rate of speed Sunday night when he failed to negotiate a curve, according to Ofelia Miramontez, Killeen police spokeswoman. Strongheart was also known as George Castro Paradela, according to the Hernandez arrest affidavit.
Strongheart's vehicle hit a curb and jumped into the front yard of a residence in the 3500 block of Barbed Wire Drive. The car then struck a tree in the front yard before crashing into the home.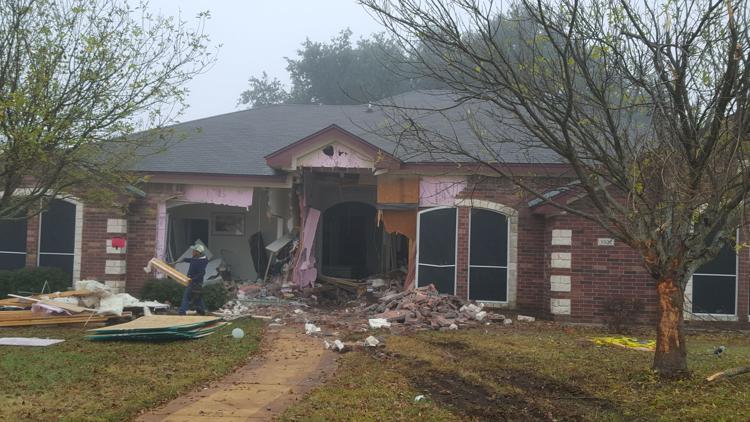 Strongheart was pronounced dead at the scene by Justice of the Peace Bill Cooke at 12:35 a.m. Monday.
Two GoFundMe pages have been started in Strongheart's name. The first is to "make sure his family is taken care of," and has raised $1,190 of a $5,000 goal as of 10 a.m. Thursday. The second is for a memorial car show in Strongheart's name, and has raised $400 in one day, as of Thursday.
Strongheart was the president of a Hinesville, Georgia, auto club called Fast Lane Rydaz, and loved cars and motorcycles, according to the GoFundMe page.
The Killeen Police Department Traffic Unit continues to investigate the incident. Anyone with information or video of the incident is encouraged to contact KPD officer Brian Pruitt at 254-200-7931.
Tips can also be made through Crime Stoppers at 254-526-8477 or at www.bellcountycrimestoppers.com.