The driver who died after he crashed into a home on Barbed Wire Drive in Killeen on Sunday night was racing, and a second man was arrested, according to Killeen police.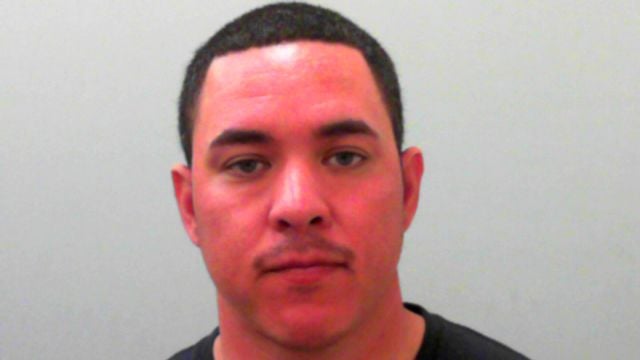 Sylvester Hiroyuki Hernandez, 33, was charged with racing on highway causing serious bodily injury or death, police said in a news release. He was also charged with "fail to stop and provide information striking fixture," according to police.
Alcohol was a factor in the crash, the release said. He is in the Killeen City Jail and will be arraigned Thursday, according to police.
Kali Athinos Strongheart, 28, a soldier from Fort Stewart, Georgia, was traveling south on Bunny Trail at a high rate of speed Sunday night when he failed to negotiate a curve, according to Ofelia Miramontez, police spokeswoman. The vehicle hit a curb and jumped into the front yard of a residence in the 3500 block of Barbed Wire Drive. The car then struck a tree in the front yard before crashing into the home.
Strongheart was pronounced dead at the scene by Justice of the Peace Bill Cooke at 12:35 a.m. Monday.
The Killeen Police Department Traffic Unit continues to investigate the incident. Anyone with information or video of the incident is encouraged to contact KPD officer Brian Pruitt at 254-200-7931.
Tips can also be made through Crime Stoppers at 254-526-8477 or at www.bellcountycrimestoppers.com.
A fatal car racing investigation in Killeen two years ago resulted in charges and sentences.
In May, Alexis Woods, who killed two people on Trimmier Road in Killeen while racing her car on her lunch break from high school, was sentenced to eight years in prison by District Judge Martha J. Trudo. Woods pleaded guilty to one charge of homicide, and another of racing on a highway causing serious injury or death. Tyrone Moore Jr., the person Woods was racing against, was sentenced to eight years probation.