A former Killeen Independent School District teacher who pleaded guilty to having an improper sexual relationship with a student is back in the Bell County Jail after another arrest.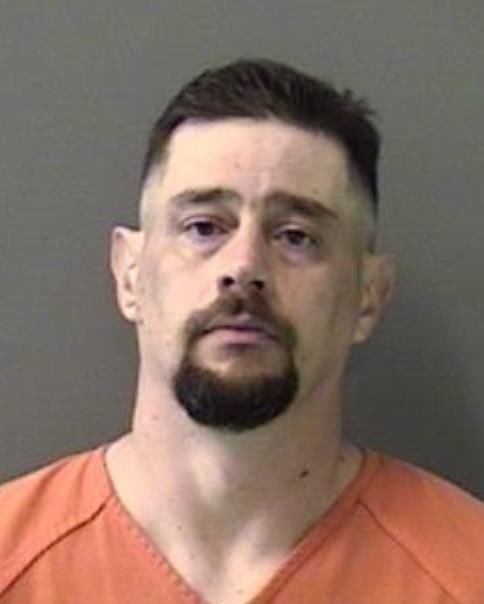 Raymond Daniel Huckabee, 40, of Round Rock, was held without bond after he was charged with indecent exposure, a class B misdemeanor, in Williamson County. That indecent exposure charge came with a $2,000 bond amount. With his probation violation, he does not have the ability to get out.
The charge stems from a June 30 incident, according to an employee in Justice of the Peace Dain Johnson's office.
On Jan. 11, Judge Fancy Jezek sentenced Huckabee, then a 39-year-old Georgetown resident, to six years in prison. His sentence was suspended while he was put on community supervision for six years as part of his plea agreement. An inappropriate relationship between a student and an educator is a second-degree felony in Texas.
To avoid serving his sentence in full, Huckabee was required to serve 90 days at the Bell County Jail on weekends, starting at 6 p.m. He was also barred from consuming any drugs or alcohol.
According to Huckabee's arrest affidavit, police had received a report about an improper relationship between a student and a teacher in Killeen. After the police learned of the relationship, the Killeen Independent School District conducted an investigation. During a search of Huckabee's desk, a box of condoms was found, according to the affidavit.
The victim said she had sex with Huckabee sometime in May 2014, according to police. Officers spoke with a woman who said Huckabee contacted her, admitted to having sexual contact with the victim and asked if it were possible to take fingerprints off a cardboard box of condoms, according to the affidavit.
According to the KISD administration, Huckabee was removed from the classroom May 29, 2014, as soon as the district learned of an alleged incident. His employment with KISD was terminated June 6. He was hired in August 2013 and had been a KISD employee for less than a year.
KISD declined to say whether parents at Ellison were notified of the reason for Huckabee's termination when asked in September 2016.
Before his employment with KISD, Huckabee was a school resource officer with the Pflugerville ISD Police Department.