A Killeen resident says a man stole a pair of packages from her front doorstep, and he was caught on video in the act. 
Angela Dewanna, who lives on the 2200 block of Clairidge Avenue in southwest Killeen, said she was not at home when the theft happened at 1:12 p.m. on Friday. The two packages, containing cosmetics and clothing, were dropped off by FedEx a little before that, around noon that day.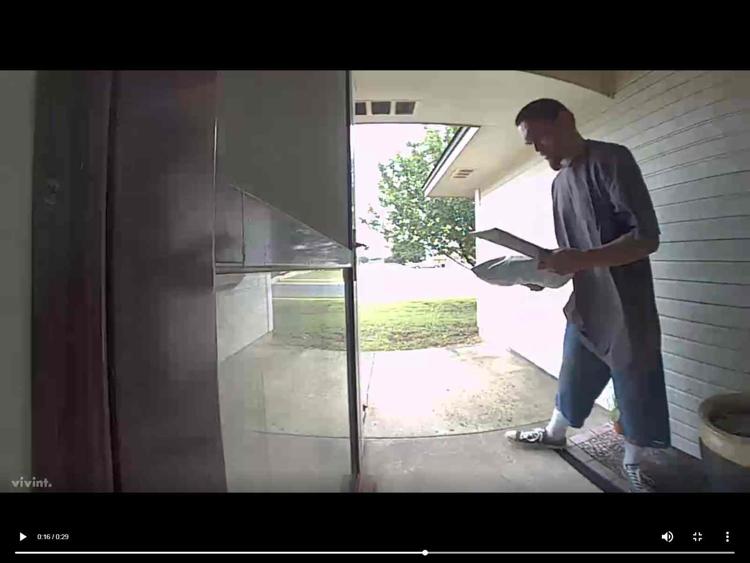 Dewanna knows all of this because she has a security video camera attached to her doorbell, which captured footage of the packages being dropped off and then later stolen.
The man she described as the thief appears to knock on the door before picking up the packages and then leaving, said Dewanna, adding she had never seen the man before.
She's lived in the same house since 2001, and this is the first time she's experienced a theft there.
With sharing the video, Dewanna said she wants her neighborhood and the city to be aware of the crime and what the person she described as a thief looks like. 
Dewanna said she has reported the theft to police, and provided Killeen Police Department with the video.
Those with information about the case can call police at 254-501-8800, according to KPD.
If the person who calls in wants to remain anonymous, they can call the Bell County Crime Stoppers at 254-526-TIPS (8477).