Kimble: Community policing starts with being 'transparent'
Before he was selected to become the next police chief of Killeen, before he had even stepped into a room for the formal interview process, Charles "Chuck" Kimble got a glimpse at what challenges were in his future as he spoke with concerned residents at the Killeen Community Center.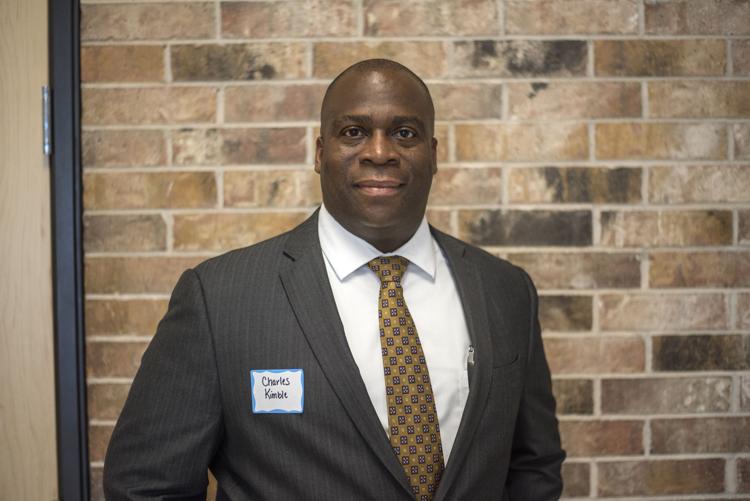 Those who turned out were — for the most part — either older residents or directly involved in the city's operations in one way or another. They expressed concerns about youth involvement in crime, and said it was "out of control."
"At the end of the day, you can't not do police work. We're going to do it, and we're going to do it with the resources we have," Kimble said. "We (can) find new resources and apply for grants, but I'm not going to let a budget or a lack of a budget get in the way of this community's safety."
Some parts of community policing cost money. Events that initiate conversations between residents and police officers — such as coffee with a cop — are difficult to orchestrate with budget constraints. Crime prevention coordinator Tammy Moseley will often bring a police officer with her to neighborhood watch meetings, and residents flood the officer with questions and complaints during that two-hour time period. There's often a disconnect between residents and police officers, and by the time the two sides do meet — like the biannual community forum — residents are frustrated.
"Due to staffing shortages, we are unable to provide officer resources to the district commanders, forcing them to compete for the same resources used to answer calls for service," former police Chief Dennis Baldwin wrote in a community policing grant application to the Department of Justice.
In that same application, Baldwin wrote about the "broken windows" initiative, meant to work with Killeen Code Enforcement directly to crack down on abandoned properties and other code violations "that contribute to the blight of our city." Broken window policing has been denounced by law enforcement experts, as it sometimes leads to racial profiling, according to resources on the DOJ COPS website.
Kimble said in a phone call Wednesday that community policing starts with visibility. If officers engage in problem-solving, they know what's normal in the neighborhoods and shopping centers they frequent.
"It starts with being transparent to the public, and solving problems when they come up," he said. "I have to learn how to give the officers what they need to solve these problems."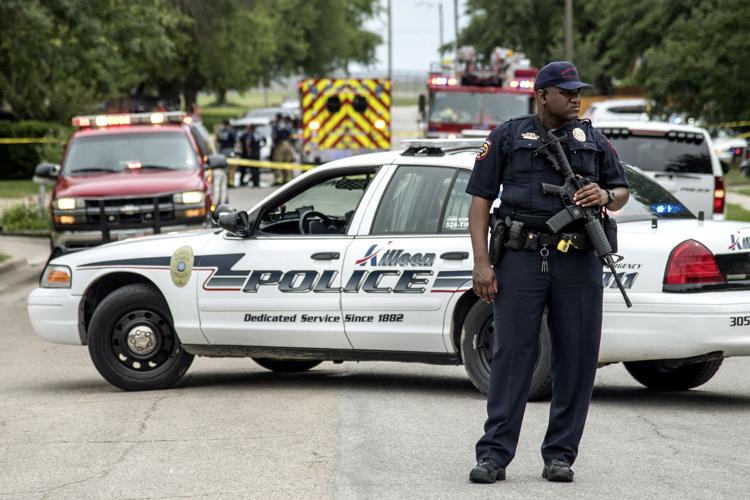 There isn't a long list of similarities between Kimble's last two jobs — chief of the Fayetteville State University police and chief in Spring Lake, North Carolina — and his next. At the university, community policing was easy. Many of the students were open to interacting with the police, because they wanted to make sure they knew the proper way to legally throw a house party, or what is legal at a basketball game and what is not. In Spring Lake, there have been just three unsolved homicides since 1991. In Killeen, there are five unsolved homicides this year.
Kimble knows that, and he knows he can't approach the Killeen community in the same way he's approached others.
"I think the first thing I want to do is talk to people in the different neighborhoods," Kimble said in a Wednesday phone call. "What's effective in Spring Lake or Fayetteville may not be effective in Killeen. Get to know the neighborhoods, find out what we're working with before you commit to any specific approach."
Interim police Chief Margaret Young listed a few events Killeen police participate in to connect with residents. Chick-Fil-A hosts an event called "soda pop with a cop," and local barbershops host a "cops and barbers." In addition to these scheduled events, she said, officers have practiced community policing by playing sports, getting their patrol cars washed at local fundraising events and attending birthday parties.
During Tuesday's City Council meeting, Young introduced a concept known as DDACTS: Data-Driven Approaches to Crime and Traffic Safety. The idea is to look at crime numbers and provide police coverage to areas that are more susceptible to crime or traffic violations at a certain time of day.
Using geomapping to identify areas that have high incidences of crime and crashes, DDACTS uses traffic enforcement strategies that play a dual role in fighting crime and reducing crashes and traffic violations. Using the knowledge that crimes often involve the use of motor vehicles, the goal of DDACTS is to reduce the incidence of crime, crashes, and traffic violations, according to the National Institute of Justice's website.
Killeen police will transition toward this data-driven system by the time Kimble is set to take over.
Police currently do not have any foot patrols and the department temporarily suspended its bicycle patrol program while the department undergoes a restructuring. That program allows officers to interact with residents more closely than they might be able to while spending all day inside a car.
Officer foot patrols are one of the most basic instances of community policing. When an officer gets out of his or her car, it allows for another element of interaction with the people an officer might come in contact with every day. Since the 1970s, experts have debated whether or not foot patrols really decrease the likelihood of crime, or whether it just makes law-abiding residents feel safer.
In 2009, a study conducted by Temple University in conjunction with the Philadelphia police department came to the conclusion that increased officers on foot in the 60 violent crime hotbeds of the city identified "a significant reduction in violent crime." In Philadelphia, the department prevented an estimated 53 violent crimes from 2006 to 2008.
Kimble walked up and down Hay Street — the area with more than a dozen bars and plenty of crazy night life — during his time in Fayetteville. He said while he couldn't quantify just exactly how many crimes were prevented or deterred because of his presence, he did know he developed a feel for the business owners and regular customers.
"You got to know the people who went into where, and you had an inkling when things weren't right," he said.