The 19-year-old man who was arrested after a SWAT raid in Killeen that garnered a lot of attention was sentenced to 16 months in state prison on Thursday.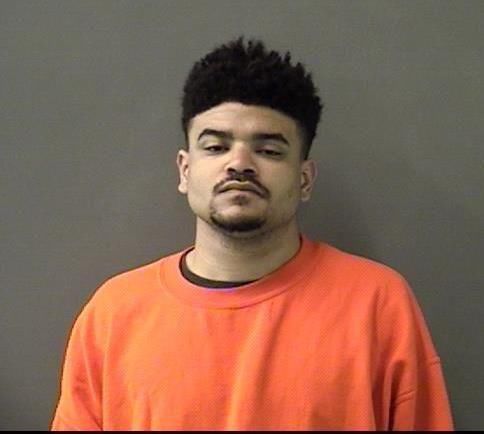 Ryan Anthony ONeal was arrested and charged with the theft of a firearm by Killeen police on Oct. 25. He pleaded guilty on Dec. 18 in the 264th District Court.
ONeal was arrested in the 3900 block of Bur Oak Drive at his mother's home during a SWAT raid in which explosives were used to blow down the front door. He had been out of jail on a personal recognizance bond after being charged with misdemeanor possession of marijuana, and lived at that home because of the terms of his release.
Police found several suspected drugs including marijuana, cocaine and prescription pills, according to an inventory list, as well as an Army combat uniform and equipment vest. 
The affidavit for ONeal's arrest said he is believed to have stolen a shotgun, a ballistic vest and several other firearms from the home of a Fort Hood soldier who was deployed in April to Iraq. Officers said the shotgun was pawned at a local shop by ONeal on April 28.
"During the investigation, social media pictures were obtained of the suspect in possession of the victim's stolen firearm and wearing the victim's stolen ballistic vest," the affidavit said.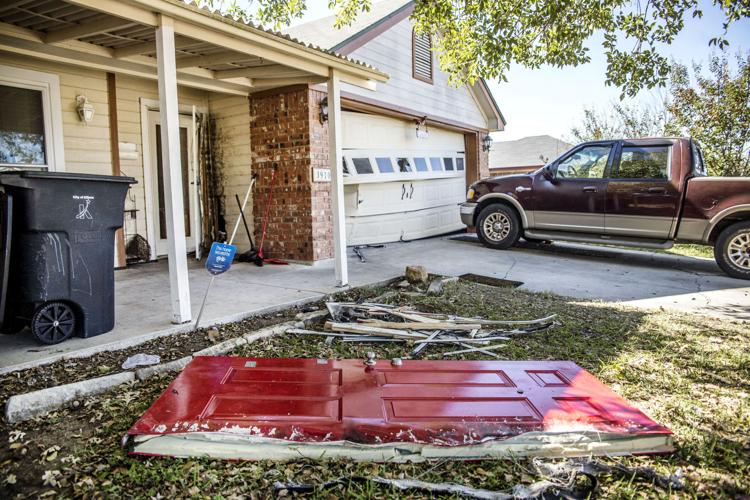 The raid — which was part of a task force initiative by police Chief Charles "Chuck" Kimble to crack down on people involved in drug sales — raised a lot of attention because a 9-year-old girl was in the home while it happened. Police used an explosive breach to open up the front door, right next to the child's bedroom.
Killeen police spokeswoman Ofelia Miramontez said that the SWAT team knew that the girl was inside, and took it into consideration when the raid was planned. 
The family members of the girl were furious with the decision to use explosives. Ron Cebulski, the girl's grandfather, and Jamar Carson, who is engaged to the girl's mother, expressed their frustrations with the way police went about arresting ONeal both on the day of the raid and at a police forum hosted by city Councilwoman Shirley Fleming.
"I want an answer. Why was there excessive use of explosives?" Cebulski said.
The following were among the items found in ONeal's room when it was searched by police:
• Several firearm-related pieces, including an RCO rifle optic, rifle magazine parts, rifle rear site posts and a butt stock for a gun
• Several instances of a "green leafy substance"
• Two clear jars of white powder
• A clear jar of a white rocklike substance
• An eyeglasses case with a blue pill inside it
• A Kyocera cellphone
• An Army combat uniform, load-bearing, equipment vest
• A black digital scale with residue
• A silver pipe with residue
• A composite notebook
On Aug. 31, ONeal was arrested on a misdemeanor marijuana charge, accused of having fewer than 2 ounces. Officers went to his home at 1:53 p.m. after he was arrested on a charge of unlawful carrying of a weapon at 1:08 p.m. that same day. Officers received permission to search his room, and found a glass mason jar that contained a "green leafy substance."
That was tested with a field test kit, and tested positive for THC, the active ingredient in marijuana. There was .81 ounces of marijuana in the jar, according to the affidavit.