No charges yet in May scuffle
Editor's note: No one has been charged yet, according to the district attorney's office in that county. A complaint was filed by law enforcement, but charges have not been accepted. A decision could come when lab test results and interviews are completed.
---
LAMPASAS — One of two men seen in dash-cam and body camera video released by the Lampasas County Sheriff's Department from a May 25 incident was charged.
Prosecutors say Gage Neely Blackwell, 18, of Lampasas, "intentionally or knowingly" struck Joshua Watson, a Lampasas police officer, in the face and caused a swollen lip, and while resisting arrest, caused Watson to fall to the ground, resulting in abrasions to both knees, according to a legal document filed June 12 at the Lampasas County District Clerk's Office and made available Tuesday.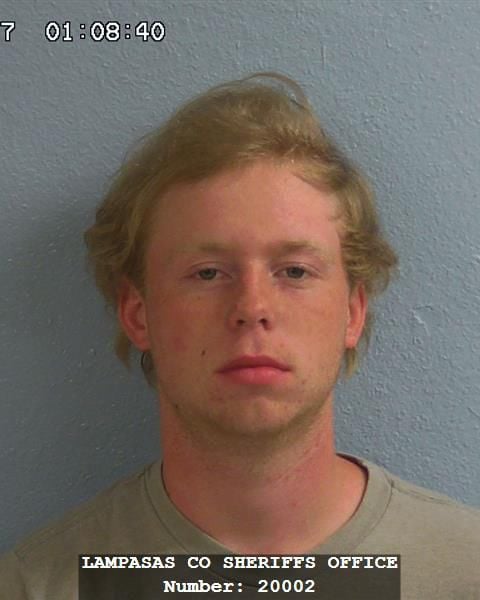 The Herald regularly checked for the document, which had not existed. It was unclear whether the discrepancy between the filing date and the availability of the complaint — a legal document that formally charges a suspect — means it was sealed.
Blackwell is free on $4,700 total bond and could face up to 10 years in prison for what prosecutors say is assault on a public servant.
Previous allegations made by Watson against Blackwell in his sworn affidavit regarding interference with public duties and underage drinking do not appear in the charging document.
Blackwell was one of two passengers in a silver Ford Mustang driven by Quinton Elderidge Cruce, 18, of Copperas Cove, which was pulled over by authorities in the 100 block of East North Avenue in Lampasas for erratic driving in the early morning hours May 25.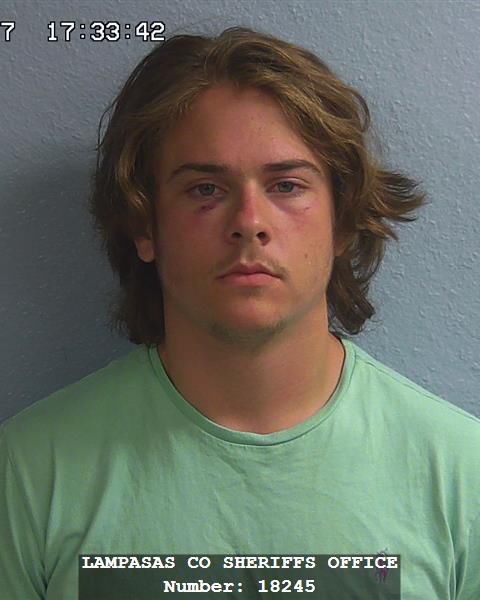 No complaint had been filed by Tuesday against Cruce, according to the Lampasas County District Clerk's Office.
Lampasas County District Attorney John Greenwood, the county's top prosecutor, said he was still awaiting the results of lab tests sent to Austin to evaluate Cruce's blood-alcohol level, and for the Rangers investigation to wrap up before making a decision to charge Cruce.
That could take months because of a backlog at the lab, Greenwood said.
Dash-cam and body camera video released by the Lampasas County Sheriff's Department on June 7 show the moment Deputy Logan Jones brought Cruce to the ground during his arrest — in a chokehold, followed by at least eight successive strikes. Go to http://bit.ly/2tb7gM1 to read that article and see raw video.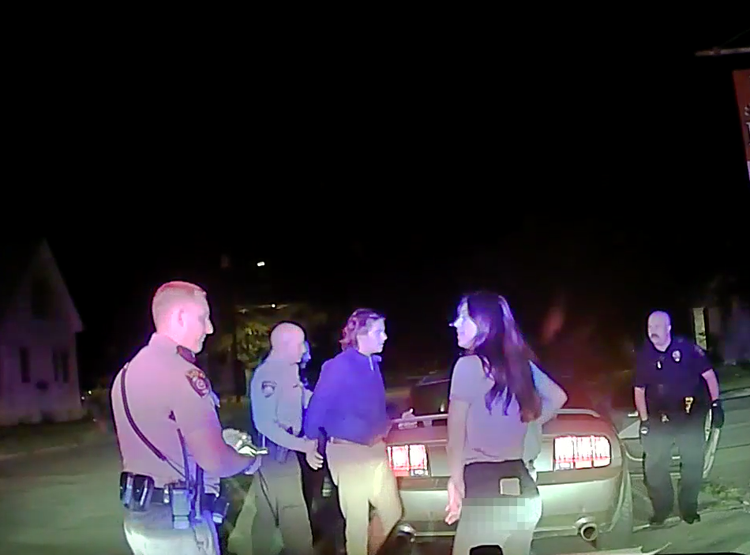 Bonds set for Cruce, the driver, totaled $11,000, according to the sheriff's department, and include: assault on a public servant ($5,000 bond), a third-degree felony punishable by two to 10 years in prison; resisting arrest ($2,000), a Class A misdemeanor punishable by up to one year in jail; interference with public duties ($2,000), a Class B misdemeanor punishable by up to 180 days in jail; and driving while intoxicated ($2,000), which ranges in punishment depending on severity.
Cruce graduated from Copperas Cove High the following night. Sydney Joy, 17, was the second passenger and was not arrested; she is credited by another news outlet for recording video of the incident and posting it online.
Deputy Jones remains on paid administrative leave while the Texas Rangers conducts its investigation, according to Fonda Rhoades, the records and property specialist at the sheriff's department. Jones is a former city of Lampasas police officer.
Phone lines to several county offices were down Tuesday afternoon, and the sheriff's department, district clerk's office and district attorney's office could not be reached for follow-up questions.