An 84-year-old Killeen man was charged with murder Wednesday in the fatal shooting of his 80-year-old neighbor.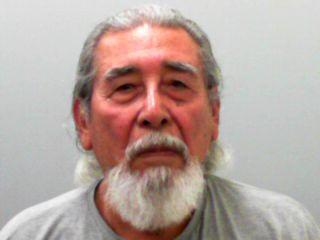 Santiago Vasquez was arraigned by Justice of the Peace Bill Cooke with a bond set at $1 million, in connection with the death Tuesday in the 2800 block of Fishpond Lane.
The two men were next-door neighbors with only a 4-foot fence separating their front yards.
Killeen police responded to a shots-fired call at 3:13 p.m. Tuesday.
Officers found the man, later identified as John Wesley Seth Jr., lying in the road with gunshot wounds, according to Killeen police spokeswoman Ofelia Miramontez.
A witness told investigators Vasquez assaulted Seth with his cane, knocking Seth down twice. When Seth tried to stand up, Vasquez shot him three times, according to the affidavit.
It is not known what led to the argument between the two men.
Miramontez said the two neighbors had argued with one another for years.
According to close family members of Seth, the two men had issues in the past that required Killeen police intervention, however, the two family members said the were not yet ready to speak publicly.
Cooke pronounced Seth dead at 4:28 p.m. Tuesday.
An autopsy has been ordered to be performed at the Southwestern Institute of Forensics Sciences of Dallas, Miramontez said.
This case continues to be investigated by Killeen police.
Vasquez is currently being held in police custody, Miramontez said. He told police that he shot Seth, according to the affidavit.
Herald reporters Josh Sullivan and Quinton Lilley contributed to this story.