BELTON — After more than a year and half since a brutal crash caused by a pair of muscle-car racing high school students, Tyrone Moore Jr. received a sentence of eight years of probation Thursday for his role in the death of Francine Winbush and her boyfriend of 15 years, Michael Lockett.
Moore, now 20, was involved in a high speed race on Killeen's Trimmier Road with Alexis Woods, 19, on Nov. 13, 2015.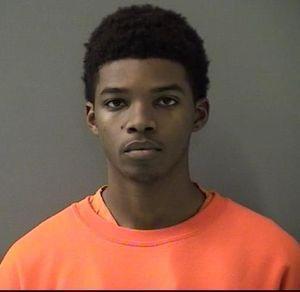 The race resulted in Woods crashing her Camaro into the vehicle of Winbush and Lockett, who subsequently died from their injuries in the incident.
Denise Moore, Tyrone's mother, spoke about her son in a Belton courtroom Thursday prior to Judge Martha Trudo's ruling on the sentence.
"Tyrone is very sorry for what happened, but he's a good kid and has never been in any major trouble before this," said the mother.
According to Denise Moore, Tyrone didn't drive for nearly a year, he no longer drives the Dodge Charger that he raced in the day of the accident, and has since graduated from high school. She said he spends a lot of his time serving at Anderson Chapel AME in Killeen.
"Tyrone has been very remorseful, and has been strongly affected by this terrible incident, but he's still a good kid," Denise Moore said.
Patrice Winbush — Francine Winbush's daughter — was also at Thursday's sentence hearing.
Patrice Winbush said that while she and her family have been hurt by this devastating incident, she also hopes Tyrone Moore takes advantage of this opportunity to be on probation, as opposed to jail time and that he has learned his lesson.
In the other car, Woods had been driving her black 2016 Chevy Camaro at 118 mph, and hit the Ford Taurus that Lockett and Winbush were in at 97 mph, according to black-box data recovered by police.
Moore's Dodge Charger did not crash. After the wreck, he pulled over and ran to the accident scene.
In May, Woods was sentenced to eight years in prison.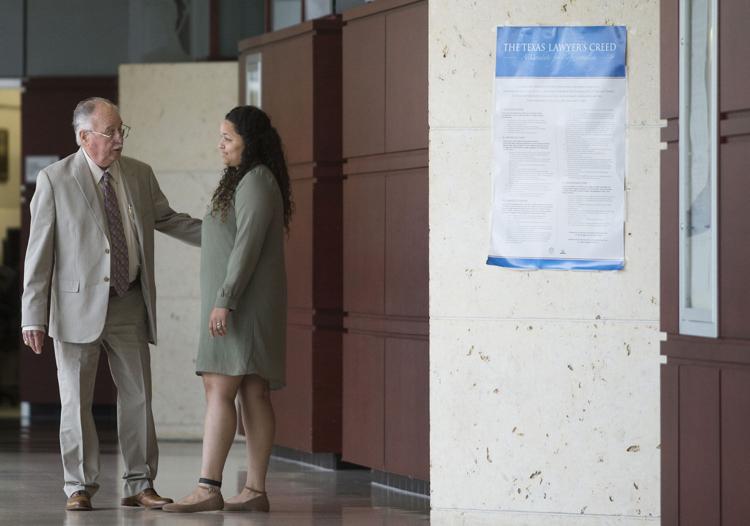 Moore and Woods were friends and high school students on their open campus lunch break from Pathways High School, an alternative high school in the Killeen Independent School District.
Woods and Moore both pleaded guilty to one charge of racing on a highway causing serious injury or death. Woods also pleaded guilty to manslaughter. Both are second-degree felonies.
Both Woods and Moore were in Bell County Jail after they were arraigned on the racing charges, but posted bond and were later released.
The fatal accident is one of multiple incidents that have involved KISD students during their open campus lunch periods. Other incidents included school fights, and a KISD student being hit by a car and seriously injured at a cross walk in 2016.
Pastor of Anderson Chapel AME, Rodrecus Johnson Jr., also took the stand Thursday prior to the ruling imploring the judge to allow Tyrone Moore to complete probation.
"I don't have any concerns that Tyrone will succeed with his probation, I see greatness in his future," Johnson said.