BELTON — The 84-year-old Killeen man who police say shot and killed his 80-year-old neighbor was indicted by a Bell County grand jury on Wednesday.
Santiago Vasquez sits in Bell County Jail with a bond set at $1 million. He is charged with killing John Seth Jr. on May 30, in the 2800 block of Fishpond Lane in Killeen.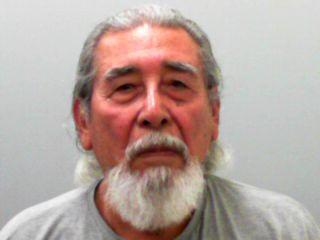 The two men were nextdoor neighbors with a 4-foot fence separating their front yards. During the 12 years his father lived in that home, Seth's stepson Michael Coleman said Vasquez harassed Seth numerous times. Sometimes it was something as small as throwing fruit into his yard, and others it was throwing rocks through windows or shouting racial slurs at him through a megaphone, Coleman said in an interview last week.
On May 30, Killeen police responded to a shots-fired call at 3:13 p.m. to the Fishpond Lane neighborhood.
Officers found the man, later identified as John Wesley Seth Jr., lying in the road with gunshot wounds, according to Killeen police spokeswoman Ofelia Miramontez.
A witness told investigators Vasquez assaulted Seth with his cane, knocking Seth down twice. When Seth tried to stand up, Vasquez shot him three times, according to the affidavit. Seth died at the scene.
It is not known what led to the argument between the two men.
Police had been dispatched to Vasquez's house at least a dozen times over the past 12 years, Coleman said.