New KISD board member Walton aims to improve education quality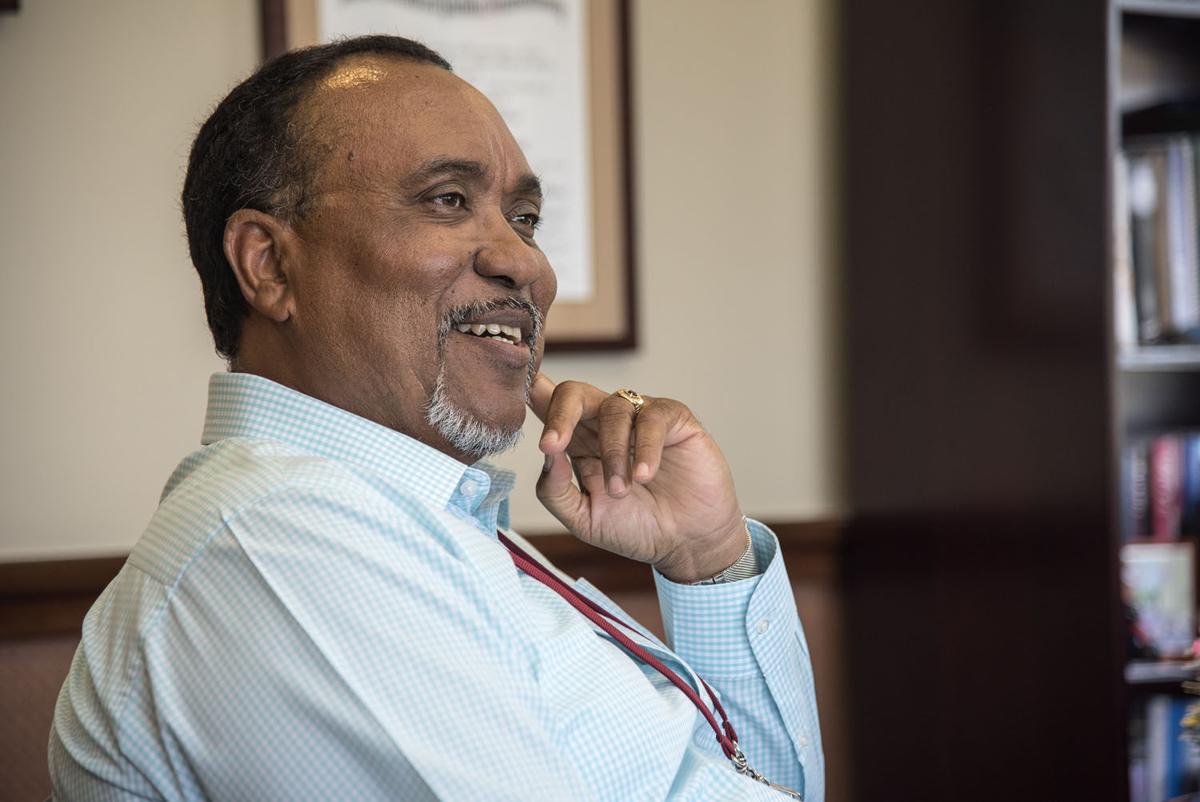 Carlyle Walton was sworn into his first term on the Killeen Independent School District board as things were heating up.
On May 23, Walton's first meeting, the board considered purchasing a $1 million scoreboard for Leo Buckley Stadium.
On June 4, the district received six F grades for various campuses district wide including Ellison, Shoemaker and Killeen high schools from the research group Children at Risk.
Hundreds commented on Facebook and online. Most wondered why KISD would spend $1 million on the board instead of on improving grades.
On June 6, the scoreboard issue came to a vote before the board. Walton was one of two board members voting against the scoreboard.
Walton said he plans to always vote in a way he feels best serves the community regardless of how popular that decision may be.
While Walton has been on the board for only a few weeks, he has left a favorable impression on his fellow board members.
Current board president Corbett Lawler said last week Walton's knowledge of the board book, and preparation for the board workshops and meetings have been "impressive." Lawler also added Walton's personality will be a great addition to the board.
Walton, the CEO of Metroplex Adventist Hospital in Killeen, is well known in the area for his various community service efforts.
Walton previously served on the board of directors for the local Clements Boys and Girls clubs from 2009 to 2016. He also served on the Greater Killeen Chamber of Commerce during the same span. Walton spent time serving with the Workforce Solutions of Central Texas as well.
"Carlyle's commitment to community service, and his serving heart are also fantastic qualities to have. He seems really committed to creating change in our district," Lawler said.
Board member Marvin Rainwater said he's glad Walton is on the board and believes he will bring great qualities to district administration.
"He's a wonderful Christian man with a lot of experience in finances. He's obviously a very successful person, and I look forward to serving with him," Rainwater said.
As CEO for the hospital, Walton has been in business management and a chief executive officer for over 20 years and hopes to lean on that experience to help KISD.
Walton is in charge of helping manage the 245-bed, multi-campus facility, which is a faith-based, Christian organization and member of the Adventist Health System.
Walton, 55, and his wife of 32 years, Astrid Pearl Thorpe-Walton, made education a high priority in their children's lives.
Their son, Christopher Edward Thorpe-Walton, 28, is now an attorney in Austin, and daughter Ashleigh Christine Walton, 26, is an architect in Pittsburgh.
Carlyle Walton was born in Guyana, South America, and moved to Central Texas with his wife in 1988. They stayed for 10 years, then moved to Tennessee where Carlyle Walton served as the CEO at Takoma Regional Hospital for 10 years before moving back to Central Texas in 2009.
"I believe God opens doors for us to serve others, and I do my best to allow God to lead me to the decisions I make for me and my family," Carlyle Walton said.
Both Metroplex and Takoma Hospitals are a part of Adventist Health System. Walton is an active member at the Seventh-day Adventist Church in Killeen. Walton teaches sabbath school, which keeps him reading his Bible on a regular basis.
"I am an unambiguous Christian," Walton said.
Walton said he believes his commitment to improvement, and taking his responsibilities seriously, are what made him a great fit for the school board.
"I'm an all-in type of person; when I agree to do something I give that responsibility as much effort as possible," Walton said.
While Walton is a very busy man, he says his wife constantly reminds him to have a good balance between work and play.
As a family man, Carlyle Walton loves to travel with his family, watch movies, play golf once a week and read novels. He and his wife enjoy going to music shows, history museums and art galleries.
Walton said his top three goals for the district are to improve its instructional rigor, increase parental engagement and grow the district's staff numbers.
Walton also said it's important to invest in the best teachers available because great teachers play a huge role in a student's future success.
"One of my favorite bumper stickers says 'if you can read this, thank a teacher,'" Walton said.
Walton said his greatest desire for KISD is to provide the highest-quality education for all students, and it starts with quality teachers.
While the district officials believe KISD improved in a number of areas including student performance, special education services and faculty-parent relationships, Walton believes the district's best days are ahead.
Walton also said the district has the most room for improvement in its fiscal responsibility and strategic facilities plan. Walton said if the district can create a concise plan of action on purchasing needed resources and handling taxpayers money responsibly, the future will become even brighter for KISD.
Walton's concerns revolve around student overcrowding issues, which is pushing the need for a fifth high school in the distrtict.
Walton said he's received advice from many people since being elected but the one piece of advice that's stuck out the most in his mind is, "Be willing to listen and to be prepared."
"As people, we need to constantly be reminded of what our major priorities are, and I hope to keep the priority of education first," Walton said.
While Walton has not specified how long he would like to stay as a board member, he hopes when he leaves KISD people remember him as someone who made responsible and thoughtful decisions in the best interest of the students and staff.