While 2017 was a year marked by buzzy headlines locally, 2018 could prove to be just as newsworthy. Informed by continuous coverage of the Killeen area's most impactful stories, the Herald staff has compiled a list of what readers and residents can expect from the area's biggest beats in the coming year.
---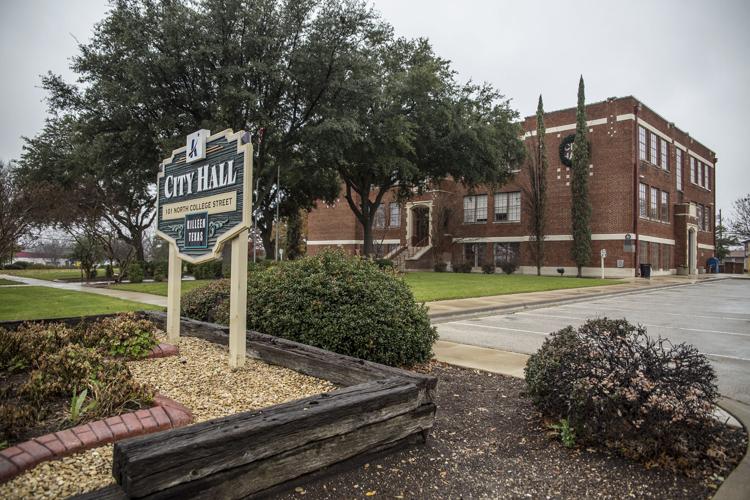 KILLEEN CITY HALL: The city of Killeen administration — marked by turmoil in 2016 — finally experienced some stability at the top this year. But what will happen next?
While City Manager Ron Olson's team only recently emerged from the budget creation process, the fiscal year 2019 spending plan is on the horizon.
Among the many challenges facing next year's budget is the continued constraint on revenue from disabled veteran property tax exemptions — which alone strip about $4.4 million annually from the city's general fund. The city's operational fund includes $82.1 million in expenditures.
In response to that constraint, the city passed a fiscal year 2018 budget that was notably slim on public safety overtime and positions, community activities, and road maintenance funds, among other expenditure cuts.
In 2018, if conditions stay the same, the city could be up for another round of cuts in an already slimmed down operational account.
The courting of private bids for Killeen's solid waste department will begin apace after city staff members draft a Request for Proposals for the service early next year. The department is a $17.4 million enterprise that served 45,475 residential customers and 1,803 commercial customers as of October.
---
KILLEEN SCHOOL DISTRICT: The Killeen Independent School District will be moving ahead with a variety of projects in the coming year.
Two school construction projects will be starting by summer. One is an elementary school on Morganite Lane in Killeen estimated to cost $37.1 million and scheduled to open for the 2019-2020 school year.
A middle school on Warriors Path in Harker Heights will cost approximately $54 million and open for the 2020-2021 school year.
Two KISD Board of Trustees seats will be up for election on May 5. The seats are currently held by Minerva Trujillo and JoAnn Purser. The term for these seats is three years. Candidate packets will be available beginning Jan. 2 at the KISD deputy superintendent's office, 200 N. W.S. Young Drive between 8 a.m. and 5 p.m. The filing period for candidates runs from Jan. 17 to Feb. 16.
KISD's new high school STEM program will commence for the 2018-2019 school year, in conjunction with Central Texas College.
With the coming of the next school year, the first class of seniors will start at KISD's Early College High School, set to graduate in the spring of 2019 with not only a high school diploma but also an associate degree from Central Texas College.
---
KILLEEN POLICE: After the deadliest year in the last two decades, Killeen police will try to halt the upward climb of violent crime in 2018. They'll have some help from the Department of Justice.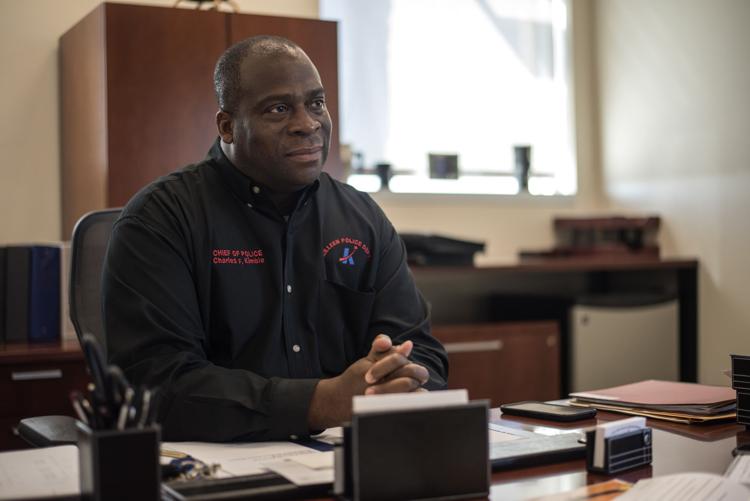 Killeen police will collaborate with the Justice Department's Office of Justice Programs to create a crime reduction strategy by examining the city's crime environment, evaluating response methods and developing proactive approaches to achieve results.
"Bringing in experts from outside our organization will provide a fresh perspective and new ideas for combating crime in Killeen, police Chief Charles "Chuck" Kimble said.
The OJP diagnostic center uses a data-driven approach to diagnosing crime and its root causes, according to the release.
Additionally, Kimble will try to get residents to practice better crime prevention techniques on their own, to help deter criminals from breaking into homes and cars. Police believe that a large number of the firearms used in shootings and drug deals are stolen during burglaries. To combat that, KPD will put an emphasis on burglary prevention.
Kimble wouldn't rule out the possibility of more officers being added to the staff in the near future, but he said when he approaches the Killeen City Council, he wants to have a plan.
"How many officers does KPD need?" he said. "If I reach out to the community one more time and find out, what do they need from us? Do our response times to 911 calls need to be better? If there's a level of expectation there, then I can say that."
---
FORT HOOD: Construction and deployments remain on the horizon for Fort Hood in 2018.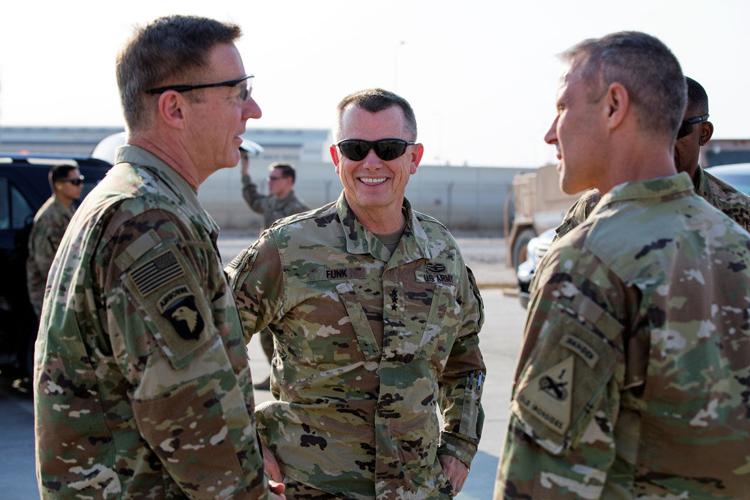 In a construction project approved by the Army two years ago, a $65 million renovation to 1st Cavalry Division's headquarters is expected to continue in 2018. Construction costs are about $50 million and another $10 million to $15 million will be spent on new furniture and security upgrades. A $49.8 million contract was awarded to Temple-based MW Builders for the renovation job.
In a separate construction project, work will continue through 2018 on new mission training complex at Fort Hood.
The 143,481 square-foot facility will be built near Murphy Road and 62nd Street and will consolidate the current 10 training facilities that encompass the current mission training complex that was built in the 1980s.
The $63 million project, expected to open in 2020, will support individual through collective, simulation-driven mission command training for III Corps and Fort Hood units.
Other projects to start in 2018 include improved motor pools and barracks thanks to $70 million coming to Fort Hood from National Defense Authorization Act, approved by Congress earlier this month. Another possible groundbreaking in 2018 is the proposed National Mounted Warfare Museum, which is slated to replace the two existing Fort Hood museums. Officials said the museum has raised around $28 million of its $37 million goal, and could break ground in the new year.
To combat flash flooding at Fort Hood that has proved to be deadly in recent years, the Army will continue bridge and other improvements across the installation. A bridge is being built on Jackson Crossing along Georgetown Road and is scheduled to be completed in January 2019. The road at this crossing was destroyed twice during previous floods. In total, the Army plans on building bridges on all low-water crossings along paved surface roads at Fort Hood, eliminating the threat of flooding for motorists.
Multiple deployments for Fort Hood units to military hot spots around the globe are also expected to continue in 2018.
About 6,700 Fort Hood soldiers will start the new year deployed around the world.
The 1st Armored Brigade Combat Team, 1st Cavalry Division, is expecting orders overseas by February and the 2nd Armored Brigade Combat Team should return from South Korea by early spring. The 1st Air Cavalry Brigade, 1st Cavalry Division, will continue its deployment to Europe until late summer, early fall and the III Corps headquarters will be deployed until late fall as the headquarters element for Combined Joint Task Force-Operation Inherent Resolve.
If the Army remains the mobile force as it has for more than a decade, thousands of Fort Hood soldiers can expect to visit a foreign country in the year to come.
Troops will see a 2.4 percent pay raise in 2018, the largest in eight years, thanks to the National Defense Authorization Act passed in November 2017.
---
CITY AUDITS: Deep financial policy changes are on the way as a result of Killeen's management audit of city finances. When paired with recommendations by City Manager Ron Olson on how best to guide the growing city, internal audits will play a critical role.
Analysis of several areas of city finances are planned by City Auditor Matthew Grady.
The Killeen Civic & Conference Center liquor operation audit will be the first and is already underway.
Grady also plans to audit the Killeen Police Department state seizure fund, city planning and funding for vehicle replacement, city policies governing the authorization and use of compensatory time, and Animal Services.
No timeline is set yet for when each is to be completed, but Grady said in August at least one per quarter could be expected.
The audits continue into 2018 a long road of fiscal policy renovation and renewed accountability that began when Olson came aboard city leadership in February 2017.
Houston-based public accounting firm McConnell & Jones told city leaders and council members in September that poor decision-making had been driving overspending, and that a lax oversight in some cases was to blame. As a result of that audit, 26 recommendations are being implemented into financial policy changes. Grady is tasked with monitoring progress.
---
POSSIBLE BONDS: If approved by the Killeen school board, the Killeen Independent School District will be working to ensure the $426 million bond issue passes on the May 5 ballot.
The slate of projects included on the proposed bond issue for the school district are:
• Renovations to bring existing campuses into compliance with the Americans with Disabilities Act and address security/safety issues.
• New high school to open for the 2022-2023 school year.
• Consolidation of East Ward and West Ward elementary schools with construction of a new East Ward school.
• Consolidation of Pershing Park and Sugar Loaf elementary schools, with partial rezoning of Bellaire Elementary School, and construction of a new Pershing Park school.
• New elementary school to open for the 2022-2023 school year.
• Renovate and expand Clifton Park Elementary School, with partial rezoning of Bellaire Elementary School.
• Renovations to Killeen High School.
The city of Killeen has also floated the possibility of a bond election in May as a companion to the Killeen Independent School District's possible bond election.
The city's bond, expected to be a minimum of approximately $46 million, would pay for road improvements in the developing south end of town, around the school district's planned new facilities, but could also encompass more capital improvements if the Killeen City Council chose to expand the city's debt.
The deadline to file the ballot paperwork for a May 5 bond election is Feb. 16.
---
AREA ELECTIONS: The biggest local election in 2018 will be for the Texas House District 54 seat, where the GOP incumbent will face two primary challengers.
Rep. Scott Cosper, R-Killeen, in his first term in the Texas Legislature, will square off against Killeen veterinarian Brad Buckley, a former Killeen school district board member, and retired U.S. Army veteran Larry Smith. The three will run in a March 6 primary election for the Republican nomination to the Nov. 8 ballot.
The winner of the primary will go on to face Kathy Richerson, the sole Democrat in the race and a retired Realtor.
Early voting for the primary opens Feb. 20 and closes March 2.
At the city level, Killeen residents will elect three, at-large City Council seats and a mayor on the May 5 ballot. The only seat guaranteed a new face is that held by Jonathan Okray, who is terming out of the position after six years on the council.
The filing period for all four races opens Jan. 17 and ends Feb. 16. Early voting will open April 23 and end May 1.
For polling locations and voting information, visit www.killeentexas.gov/election.
---
CHEM PLANT: Despite the secrecy, despite the public outcry and despite the members of the Killeen City Council who were adamantly opposed to it, the MGC Pure Chemicals America plant will continue construction in 2018.
Construction for the new chemical plant started in December and should finish in late 2018, according to Killeen Economic Development Corporation Executive Director John Crutchfield.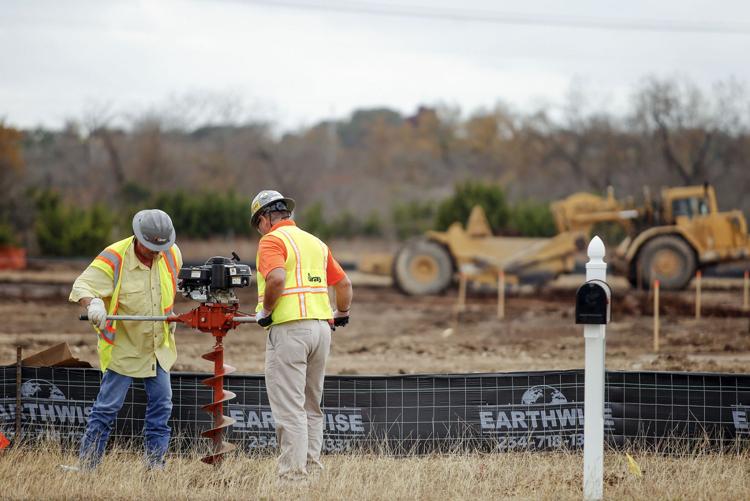 The $30-million plant will produce super-pure hydrogen peroxide, a cleaning chemical used in the semiconductor industry for applications that require stripping, etching and cleaning silicon wafers, according to the EDC.
Semiconductors are used in various divisions of the technology industry, from defense and automotive to entertainment and communications.
Killeen's close proximity to Austin, an expanding hub of technology, was a key factor in the company's decision to choose the location.
---
MARVIN GUY: After sitting in the Bell County Jail for more than three years without a trial, Marvin Guy has a trial date set.
Jury selection for Guy will begin Jan. 17. Testimony should begin three to six weeks later. That decision was made by Judge John Gauntt during the Oct. 19 status hearing.
The man accused of killing Killeen police SWAT team leader Detective Charles "Chuck" Dinwiddie is charged with one count of capital murder and three counts of attempted capital murder. Guy exchanged gunfire with members of the Killeen Police Department's SWAT team during an early-morning "no-knock" warrant at Guy's apartment on Circle M Drive in Killeen on May 9, 2014. That led to Dinwiddie, a leader on the police department's special weapons and tactics team, being fatally shot in the face.
Guy has told the Herald in past interviews that he believed his house was being broken into, and that is why he fired his weapon. As a previously convicted felon, Guy was not permitted to own a firearm.