The countdown to a new year has begun, and many folks are using the next few days to indulge in one last bite of unhealthy food or behavior before they work on nixing it for their New Year's resolution.
According to WalletHub, a personal finance website that produces research reports and surveys, 67 percent of Americans will make a New Year's resolution, but only 9.2 percent of them will keep it.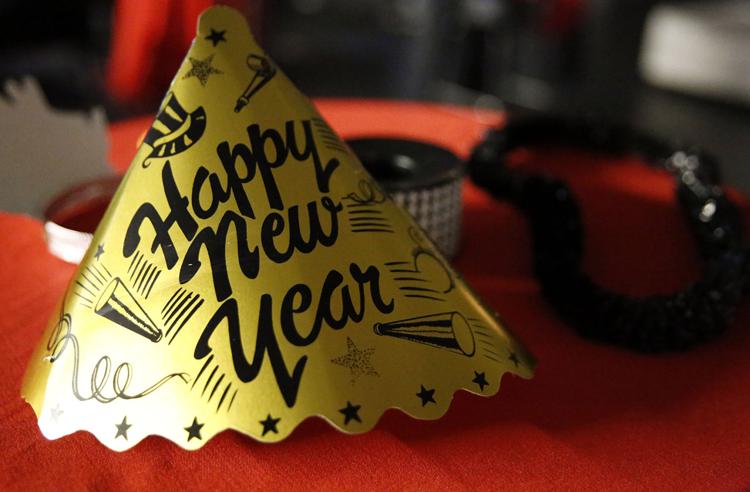 The American Psychological Association offers tips for staying on track and becoming one of the 9 percent, such as starting small. Among those tips: Make realistic resolutions, such as replacing one unhealthy dish for something healthier, or scheduling in the gym for four days a week instead of all seven.
In addition, the APA recommends focusing on one behavior at a time: "Don't get overwhelmed and think that you have to reassess everything in your life."
A few other tips include, seeking support from family, friends, or a support group, and not to become discouraged if you misstep in your goals: "Everyone has ups and downs; resolve to recover from your mistakes and get back on track."
The top four resolutions, according to WalletHub, are weight loss/increasing exercise, financial resolutions, education/career goals and changing habits.
Residents in the Killeen area had a variety of responses when the Herald asked them about resolutions for the new year.
Carla LaFave, of Killeen, said she is resolving to declutter.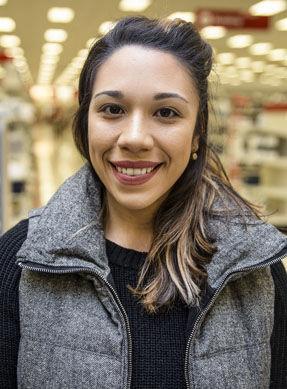 "If I haven't used something in the past six months, then it's out," LaFave said. She donates her unwanted items to the Salvation Army.
LaFave said her New Year's traditions don't stop with resolutions. "I'm originally from Venezuela, and we do 12 grapes — or 12 wishes — for New Year's."
LaFave said 12 minutes before midnight, her family begins making a wish before eating a grape, until they have eaten all 12 grapes, making 12 wishes for the year. "We don't share the wish with others, it's something we say in our heads."
Nolanville resident Ryan Kolessar, 17, is planning on eating healthier. "I play basketball at Holy Trinity Catholic School, so I want to eat better so I can be in better shape."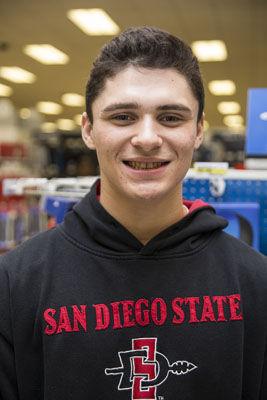 Kolessar said he plans on cutting back on junk food, but if he does eat "something bad, then I will just eat less of it."
Changing eating, or consumption habits, is also what Ronda Baker of Killeen resolves to do for the New Year.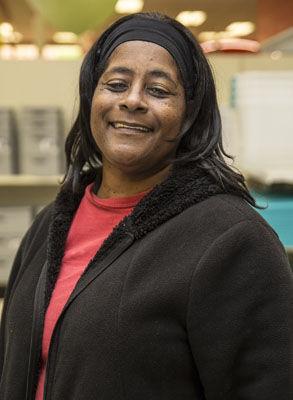 Baker, a Pepsi-a-day consumer, said she is cutting out dark sodas.
"I'm going to allow myself to have one Pepsi a month, for two months, and then no more."
Baker said she also exercises at Planet Fitness, but hasn't had the chance to for the past two months, "I've been busy working because of the holidays," but Baker said she plans on getting back on that treadmill as part of her resolutions for 2018.
About 33 percent of resolutions are to clear debt, according to WalletHub, and Spc. Dom Markham, a soldier stationed at Fort Hood, said this is what he is planning to do.
"Last Christmas, I was in Afghanistan, and a rocket was shot towards me. It was the coolest thing ever," he said.
Markham said he's passionate about keeping America safe from ISIS, and would feel less distracted if his debts were cleared.
"I mean, I would much rather be home, but I don't mind being deployed."