Actor Gary Sinise makes appearance in Killeen
Hundreds of people came on motorcycles to the Central Texas Veterans Cemetery Saturday morning as a part of the seventh annual Ride for Wreaths.
The ride started stretched over 40 miles of Bell County, as it started at Horny Toad Harley Davidson in Harker Heights. There were 177 motorcycles involved in the ride, which raised at least $4,425.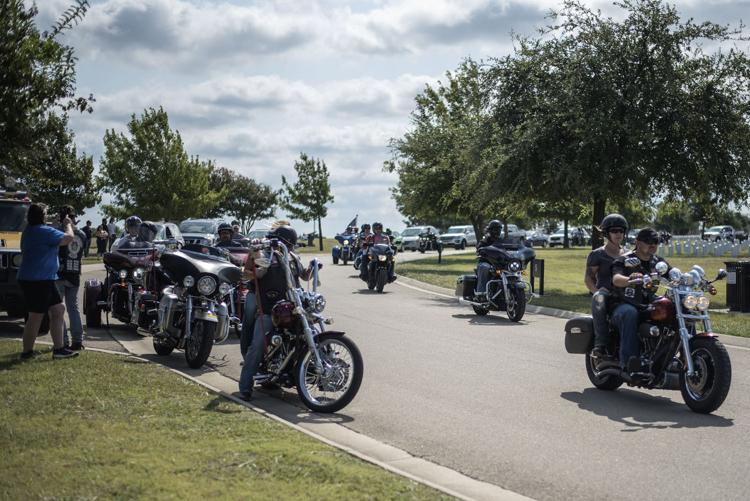 Gary Sinise is best known as the actor who played Lt. Dan Taylor, a Vietnam War soldier who becomes a double-amputee after a skirmish in the war, in the movie Forrest Gump. Saturday morning, he got the chance to speak to a large group of veterans, many of them who fought in the Vietnam War.
"We can never do enough as far as I'm concerned, to thank our servicemen and women," he told the crowd.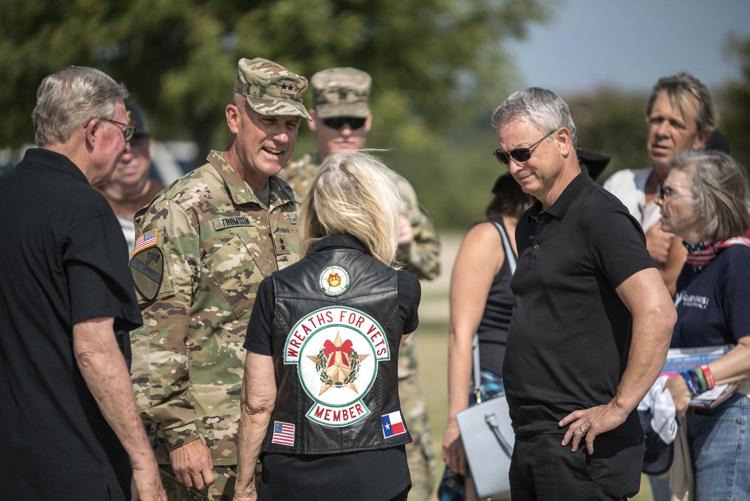 Sinise grew up surrounded by members of the military. His father was in the Navy, and his uncle was a B-17 bomber during World War II. His foundation, which bears his name, focuses on honoring veterans by creating and supporting unique programs to entertain, educate inspire and strengthen communities. Sometimes that's by building a home that's easily accessible to a severely handicapped veteran. Other times, it's playing in a free concert with the Lt. Dan Band. He did just that Saturday night at Fort Hood Stadium.
"I always think about this wonderful quote from Calvin Coolidge which said 'The nation which forgets its defenders will itself be forgotten,'" Sinise said. "How true is that?"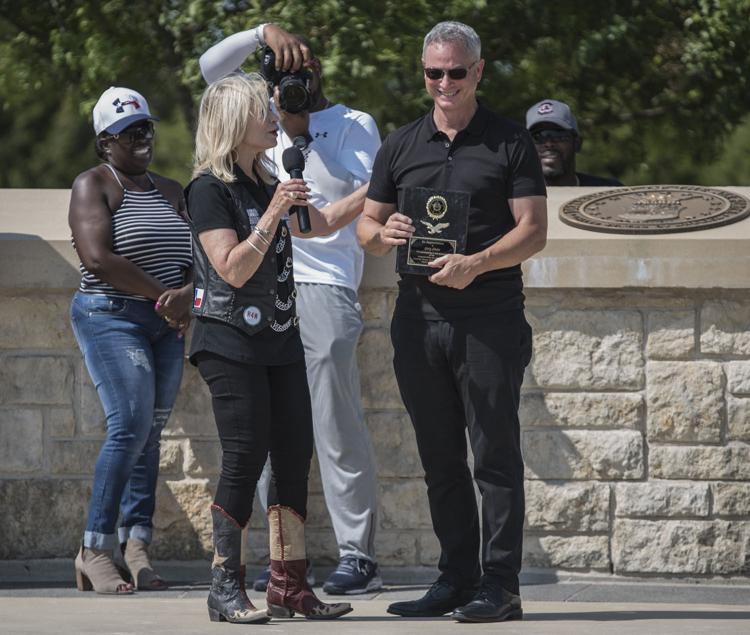 The ride served as a fundraiser for the Ride for Wreaths. The first Saturday after Thanksgiving, volunteers get together and ride to the cemetery to lay wreaths down on each grave. The mission is for no fallen veteran to be without a wreath come the holiday season.