After slamming his runoff opponent for aligning with a "liberal" Republican, Texas House District 54 GOP nominee Dr. Brad Buckley is now taking campaign funds from the same influential politician.
Buckley, a Salado veterinarian who practices in Killeen, received $3,000 from the Friends of John Zerwas political action committee June 22, according to Texas Ethics Commission filing records released Monday.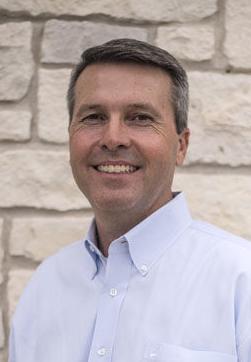 During the lead-up to Buckley's runoff victory May 22 against incumbent Rep. Scott Cosper, of Killeen, Buckley's campaign mailed flyers to voters accusing Texas House District 28 Rep. John Zerwas, R-Katy, of being a "liberal" who supports the Affordable Care Act, also known as Obamacare; so-called "sanctuary cities" for undocumented immigrants; and advocating against anti-abortion measures in the Legislature.
Zerwas, a candidate for the Texas House Speaker role set to be vacated by Speaker Joe Straus, is a six-term incumbent and chairman of the House Appropriations Committee.
"The voters deserve to know the political leanings and history of a Cosper surrogate (Zerwas) that advocated strongly on his behalf," Buckley said in an email in early May. "If Cosper doesn't understand that the vote for Speaker is a public policy debate itself, then I don't think he understands the job description of being a State Representative."
But according to commission records, Buckley took contributions from Zerwas' campaign fund in his campaign's most recent filing. Zerwas and political action committees heavily funded by Straus repeatedly donated to Cosper throughout his re-election campaign.
On Thursday, Buckley said Zerwas reached out to his campaign after his runoff win to discuss "the many issues facing Texas," according to a release.
"His contribution to my campaign does not mean we agree on every issue, but it does mean that he supports my campaign to keep House District 54 a Republican district in November," Buckley said. "It is important that Republicans come together after the primary season to ensure success in the general election."
Buckley's flyer — with "Who is John Zerwas?" scrawled across the top — was the culmination of a bitter final few weeks of the District 54 runoff, in which Cosper swarmed voters' mailboxes with barbs against Buckley, and Buckley responded with pointed flyers of his own.
Buckley, a former Killeen school district board member and co-chair of the 14 Forward private investment initiative on the Interstate 14 corridor, will face Democratic nominee Kathy Richerson, of Bell County, in the general election for the seat Nov. 6.
In his most recent filing, Buckley reported $49,326.01 in monetary and in-kind contributions between May 13 and June 30 with $37,564.57 in cash on hand. Buckley reported $49,788.54 in expenditures during the filing period.
Among Buckley's contributions:
$100 from former District 54 Rep. Jimmie Don Aycock, of Killeen.
$1,000 from presumptive Bell County Judge David Blackburn, a former Killeen city manager.
$100 from Bell County Commissioner Tim Brown, who lost in a runoff for re-election May 22.
$1,000 from Allen Cloud, a former mayor of Killeen and a member of the Bell County Water Control and Improvement District No. 1 board of directors.
$250 from John Crutchfield, president of the Killeen Economic Development Corporation.
$500 from Bobby Hoxworth, president of First National Bank Texas and treasurer of the Greater Killeen Chamber of Commerce.
$100 from Killeen City Councilman Jim Kilpatrick.
$250 from Temple businessman Drayton McLane.
$100 from Harker Heights Mayor Spencer Smith.
$2,500 from Abdul Subhani, chairman of the Killeen chamber of commerce.
Richerson reported $146.36 in contributions during the same filing period with $125.32 in cash on hand.