November of 2018 proved to be a solemn month for Killeen's Carter family as they lost 28-year-old Dominique Carter on Nov. 13 to a battle with sickle cell anemia.
Carter, a 2008 Shoemaker High School graduate, and his brother Cameron grew up in Killeen and were diagnosed with sickle cell anemia at birth.
"Sickle cell anemia is an inherited disease resulting in abnormal hemoglobin, which is the protein that carries oxygen in your red blood cells," said Dr. Ojas Vyas, senior staff physician at Baylor Scott & White Health Killeen Cancer Center in Killeen. "This abnormal hemoglobin causes red blood cells to turn from their normal disk-shape, into sickle-shaped cells that can block small blood vessels known as capillaries. This can prevent oxygen from reaching your tissue resulting in significant pain. These episodes are referred to as sickle cell crises or pain crises. It can also cause strokes beginning at a young age, predispose patients to severe infection, and cause significant anemia requiring frequent blood transfusion. Sometimes, the illness is so severe it requires an exchange transfusion, where sickle cells are removed and replaced with normal red blood cells."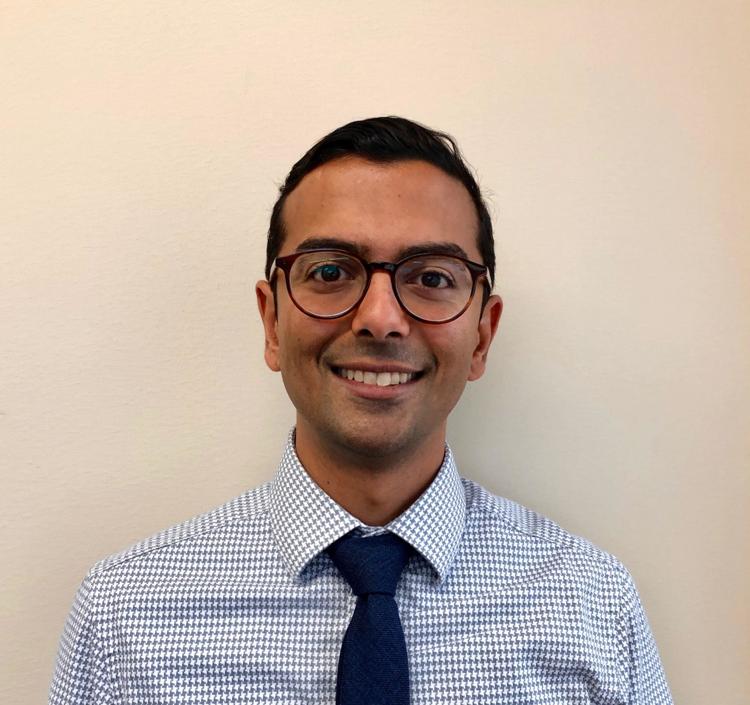 According to the Centers for Disease Control website, it is estimated anywhere from 90,000 to 100,000 people are affected by the disease in the United States.
"It is difficult to know the exact number of patients in Central Texas with sickle cell disease," Vyas said. "However, sickle cell trait is very common among African Americans and approximately 500 newborns in Central Texas annually are noted to have sickle cell trait. Sickle cell trait, carrying only one gene for sickle cell disease, is usually asymptomatic. However, when two people with the trait have a child there is approximately a 25 percent chance that the child will be affected by sickle cell disease by inheriting both abnormal genes."
Carter's brother, Cameron Carter, also suffers from the disease and is finding ways to cope with his brother's passing.
"I have started drawing and sketching a little bit and I have always wanted to write a book or a movie," Cameron said. "I am considering writing a book about what we have been through."
But the loss of his brother is still real and painful.
"We played video games together and sometimes it messes with my head because I can still see him sitting next to me playing the games," Cameron said. "Being without my brother is really tough. You wake up and think it isn't real, but then it sinks in that he is gone."
Since his brother's passing, Cameron said he has been taking his health more seriously.
"Preventing complications of sickle cell disease is imperative to staying healthy," Vyas said. "Due to the high turnover of blood cells, patients with sickle cell disease often have deficiencies in common nutrients. All patients should take regular folic acid supplements and discuss taking multivitamins with their physician. Infection is also a common complication, so patients should inform their physician at the first sign of infection such as redness and swelling of the skin, or fever. Vaccination can also help prevent a variety of infections that are common to those with sickle cell disease. Regularly seeing a hematologist who has experience treating the disease, being monitored regularly, and taking certain medications and supplements can help prevent painful sickle cell crises and complications of the disease."
Cameron offered advice to those who battle with the disease.
"Pay attention to your body and don't put off seeing a doctor — be dedicated and disciplined," Cameron said. "Take you medicine and study ways to improve your health. I also suggest getting a good support system."
Cameron said he has been ill since the loss of Dominique and has episodes to where he was in a lot of pain, but has been able to recover with medicine. He said he is paying closer attention to his body now.
"Patients with sickle cell can have a variety of symptoms," Vjas said. "The most urgent symptoms are worsening shortness of breath, chest pain, or fever; and they often require urgent hospitalization and management. This is because in severe cases sickle cell disease can have acute complications in the heart and lungs. For more minor symptoms it is always helpful to be examined and have blood counts checked to rule out worsening anemia."
In Dominique's situation, he was admitted to the hospital last year because he wasn't feeling well.
"Dominique's body was shutting down," said the brothers' father, David Carter.
Dominique's body did not respond to the transfused blood.
"Since Nique had so many blood transfusions in his life, there was a problem finding the perfect match."
Dominique was 28 years old when he lost his battle.
"Decades ago, the life expectancy was very poor and sickle cell was felt to be a disease of childhood," Vjas said. "Now, with advances in care and recognition of the close monitoring required for these patients, studies have demonstrated that the median life expectancy is in the 60s."
Vjas said that a vbone marrow transplant can offer a cure to patients with sickle cell disease, particularly children with many complications of their disease. Unfortunately, the treatment can be difficult, particularly for older patients.
"There are many treatments being researched that may offer a safer, more accessible cure to all patients, such as gene therapy," Vjas said. "They have shown very promising results in clinical trials, but are not yet ready to be widely implemented."