Councilman on Killeen audit: 'Stop playing games'
Earliest results moved to Aug. 29
The Killeen City Council voted 6-1 last week to give the audit firm investigating city finances more time to finish its work, but in doing so, delayed public results by about a month.
The audit in its current form was approved March 14 to dig into seven areas the council deemed needed deeper examination, to find out what could have caused years of overspending and upside-down budgets, and to look for fraud, if any. In June 2016, residents learned the city was short nearly $8 million, even after drawing down on the city's reserve account over the recent years.
Residents who filled Council Chambers last fall during budget hearings and demanded answers are still waiting.
THE LATEST
After meeting in closed session twice June 27 with Houston-based accounting firm McConnell & Jones, the council announced a delay of at least two weeks, rolling back the earliest the public would see results from July 31 to Aug. 15.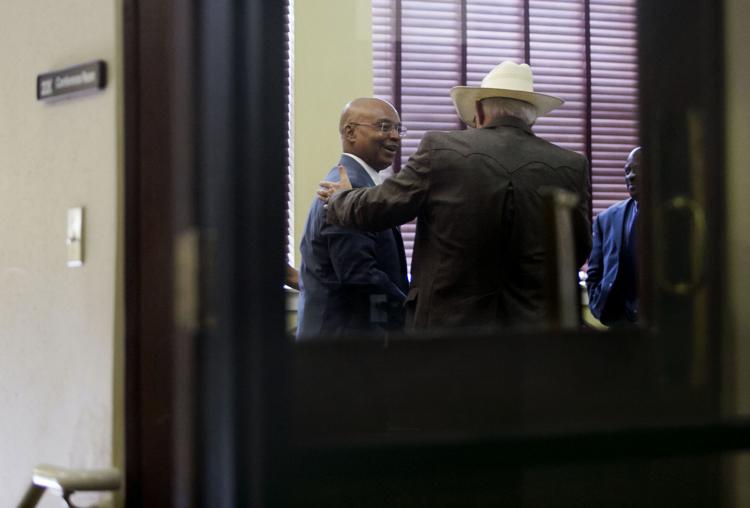 The next day, on June 28, city administrators and auditors met to go over the audit, after the council gave it a green light.
In that meeting, documentation still needed to complete the audit was discussed, City Auditor Matthew Grady said in an email.
"It was at that time that M&J (auditing firm McConnell & Jones) decided it would be best to request an extension to the end of the month to ensure that they had sufficient time to gather and analyze the remaining documentation," Grady said.
A June 28 email to Grady from McConnell & Jones partner Odysseus Lanier says Grady, Lanier and City Manager Ron Olson met that day and agreed to the new dates, according to a copy made public by the city on its website. Lanier invoked the third component of the contract under "Term," which says the firm will "continue until the performance promised by Contractor is complete."
At the center of the decision to grant an extension was what Mayor Pro Tem Jim Kilpatrick described as an "extensive data submission" by the city. Neither Kilpatrick nor Grady explained what it was — whether documents were piled on by city staff or whether auditors learned of leads at the last minute.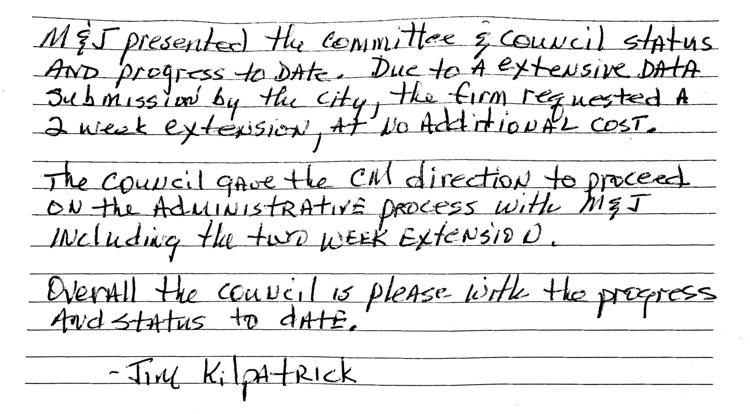 On Tuesday, a 6-1 council vote granted an extension of a month from the original date; there was no new cost.
"I don't care if it was one week ... I don't like political games," Councilman Gregory Johnson said Thursday. He cast the lone opposition vote.
"Why are you just now coming to council saying you have too much information? What information did you need? Why didn't you come back to the governing body?" he said.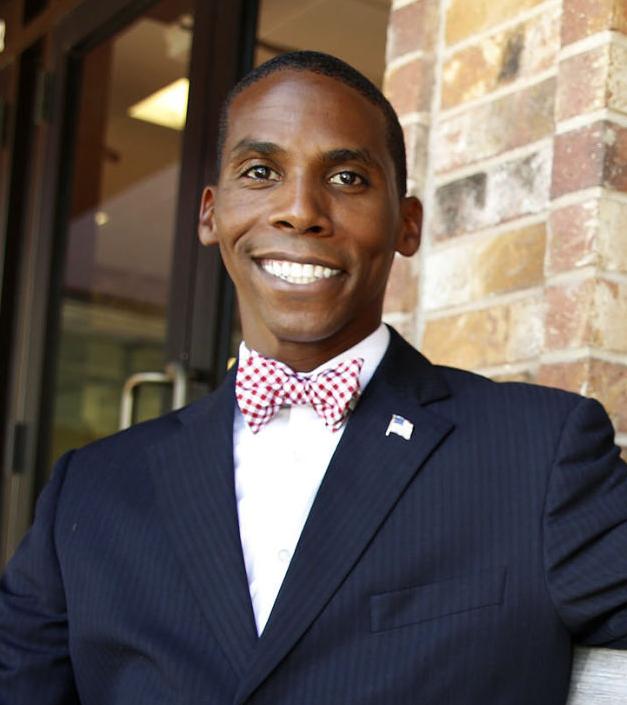 Johnson called it a "protest vote" and a vote of no confidence — not just for the decision to give the audit firm more time, but in the process as a whole.
"If (residents) don't trust me with their money, I can't expect them to buy into initiatives," the councilman said.
His message to city administrators: "Stop playing games."
Johnson alluded to some city personnel with a hand in the audit procedure, but did not provide specifics.
Olson initially said he would stay out of the process, but told the Herald on June 16 he needed to be more involved.
"I wish I could stay out of it … I can't stay out of it," Olson said. "I've got to be able to cooperate, provide information."
Olson became involved because of what he said was an unclear council focus.
"My whole thing on the front end was simply to add clarity. If you can be specific about what you're asking, then they can target in and give you an answer … and you can reduce your costs a little bit," he said. "(But) I think we need to be really clear, I have no dog in this hunt. I have no interest in manipulating an outcome or engaging it anyway."
---
UNDER THE MICROSCOPE
In the agreement authorized March 14, the council asked McConnell & Jones to examine seven areas:
— Capital outlays from fiscal years 2006-2016
— Use of bond money from fiscal years 2002-2017
— Interfund transfers from fiscal years 2010-2016
— Pay increases from fiscal years 2014-2017
— City/developer agreements from fiscal years 2002-2016
— Private roadway ownership from fiscal years 2002-2016
— Spending during the post-recall of the council period from November 2011 to May 2012
Although federal grants and expenditures are not among the seven focal points, City Manager Olson said auditors could include the handling of federal money if questions were raised during the course of the investigation.
WHAT WE KNOW
Breaches in financial reporting protocol and improper accounting were pinpointed in federal grants management in at least 2008, 2009, 2011, 2012 and 2014, city documents and recent Herald articles show.
A separate report, reviewing Killeen's 2011 fiscal year by Temple-based public accounting firm Brockway, Gersbach, Franklin & Niemeier, showed financial information was inaccurate for a state energy program grant, as well as two fire department and emergency response grants. Go to the Herald's April 16 article at http://bit.ly/2uwdZRV and July 2 article at http://bit.ly/2sIZCxf to read more about it.
McConnell & Jones hasn't been vocal about what it's detected, but initial observations made to the Killeen City Council May 2 noted defective communication and a lack of transparency that had left council members and residents in the dark on city finances. Spending decisions were made with fragmented information, auditors said.,?? auditors said??
Residents expressed concerns about past city management decisions regarding fiduciary oversight, public accountability, policies and the proper use of funds, some shown in past internal audits to have been irregular.
In July last year, residents were reeling from news their city was about $8 million short of a balanced budget and managers had been overspending for three consecutive years.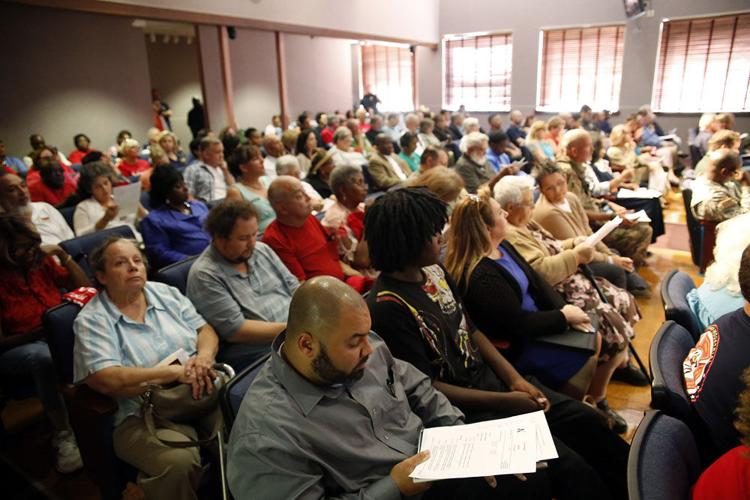 Go to http://bit.ly/2viuDVo to read last week's article on the audit, http://bit.ly/2sIZCxf to read about prior audits that showed how public money was misused by the city, and http://bit.ly/2sIJj3f to find out about additional documents that raised questions about city spending.
Go to http://bit.ly/2uwdZRV to read the April 16 article about Mayor Pro Tem Jim Kilpatrick's denial of past problems within city finances.
See http://bit.ly/killeenfinances to catch up on #KilleenFinances coverage.