A federal lawsuit against a former Killeen police officer accused of sexually assaulting a woman in 2015 has been dismissed due to the statute of limitations expiring prior to the complaint's filing date.
In a civil suit filed in U.S. Western District Court in Waco on Nov. 14, a woman identified as "Jane Doe" accused the city of Killeen and the Killeen Police Department of enforcing "customs, policies, and failures of oversight (that) readily enable officers to frequently disregard potentially protective practice, and to be alone and unobserved with female citizens."
Former police officer Christopher Morris was indicted by a Bell County grand jury June 15, 2016, on charges of official oppression and sexual assault, after being accused of driving Doe back to her home in his service vehicle and assaulting her following a domestic disturbance call.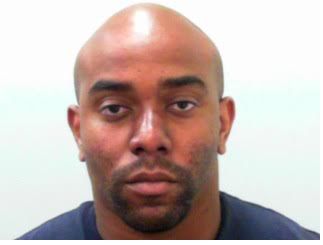 Doe sought $10 million in damages, payment of attorney fees and punitive damages against Morris.
The lawsuit alleges Morris, who was fired from the department a week before the 2016 indictments were leveled, was allowed to take the woman into effective custody and assault her due to a failure of departmental oversight.
"Officer Morris had the ability and authority acting as a uniformed peace officer to make (Doe) get into his official police vehicle to take her to her residence," the lawsuit said. "This authority came from an official policy, a custom, or practice that is not written or formally adopted, but is a pervasive, long standing practice that has the force of law through the City of Killeen and the Killeen Police Department."
In a motion to dismiss filed Jan. 11, Morris' attorneys, Charles Olson and Michael Dixon, of the Haley and Olson law firm in Waco, argued Doe's complaint was filed after Texas' two-year statute of limitations on personal injury suits had passed.
In the original complaint, Doe alleged the assault occurred June 15, 2015, and her lawyers filed the complaint Nov. 14, 2017 — nearly four months after the statute of limitations expired.
Doe filed a voluntary motion to dismiss Jan. 23, which was ordered by U.S. Magistrate Judge Robert Pitman Jan. 24.
On Thursday, Doe's attorney, Miguel Ortiz of the Ortiz Law Firm in San Antonio, said his client was considering pursuing the suit further in federal court. Ortiz said the statute of limitations claims were not the only reason for the voluntary dismissal but declined to answer further questions.
"It has to do with more than that, but I'm not at liberty to discuss it," Ortiz said.
Olson could not be reached for comment Thursday.
The city of Killeen offered few words on the verdict.
"This is a favorable outcome for the City, and we are pleased with the result," Killeen Director of Communications Hilary Shine said in an email.