Incumbent U.S. District 31 Rep. John Carter, R-Round Rock, will face a challenge on all sides in his re-election bid with a Republican challenger and four Democrats challenging for his seat.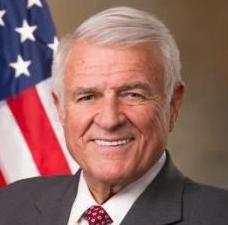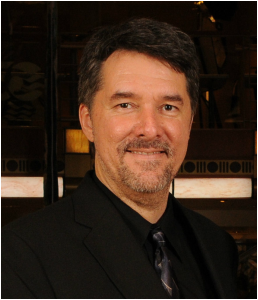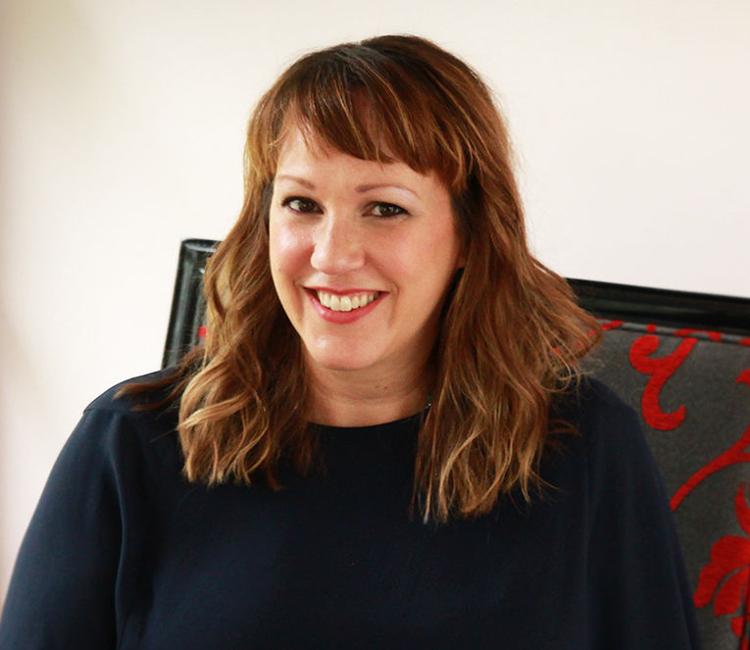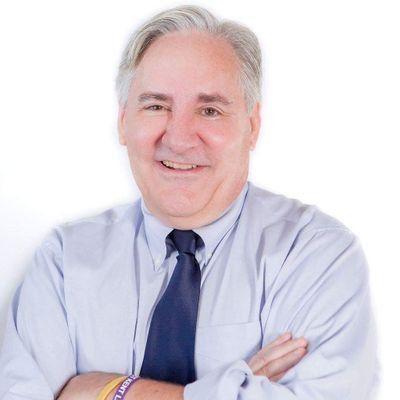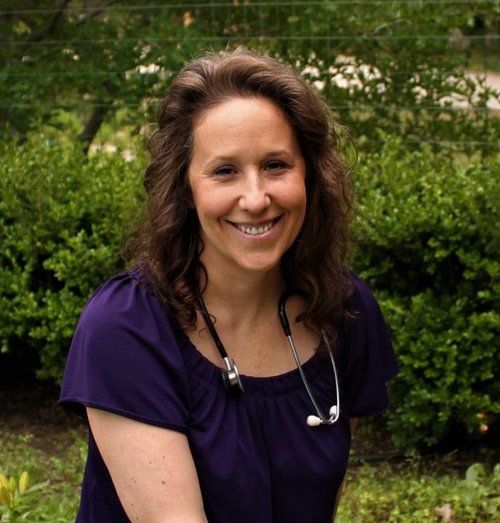 Carter, a nine-term incumbent and chairman on the Homeland Security subcommittee in the U.S. House of Representatives, will see a familiar face in the primary with Mike Sweeney, of Georgetown, running for the nomination for a second straight election.
On the Democratic side, fresh faces abound with three of four candidates new to politics.
The biggest fundraiser so far has been Air Force veteran and author of a bestselling autobiography M.J. Hegar, who leads the field in individual, non-political action committee fundraising.
The other Democrats include former Belton school teacher Kent Lester, of Cedar Park, Dr. Christine Eady Mann, a family physician, of Cedar Park, and Mike Clark, of Georgetown, who ran against Carter in 2016.
Here's a brief Q&A with the candidates:
1) What is your professional and political experience and how does it qualify you for the U.S. District 31 seat?
John Carter: I served for over 20 years on the district court bench in Williamson County, but my biggest honor has been representing the people of Texas' 31st Congressional District in Washington, DC. As the first Republican elected to Williamson County, I have a lifelong record of fighting for our conservative values.
Mike Sweeney: Lifelong career in the High technology arena integral to all aspects of our nation. Businessman: Founder and president of a software company providing engineering solutions to Fortune 500 companies for 24 years. Lived and worked Internationally in Israel, Iran and Africa working with locals, government and military officials. Board of directors for 12 years of a large federal financial institution rising to the chairmanship. Elected official twice to the board of directors Chisholm Trail Special Utility District spearheading the largest transaction in Texas history to regionalize water services eliminating a layer of government.
Mike Clark: I've been active in the Williamson County Democratic Party for the last decade serving as a precinct chair, a vice chair and elected by my peers to chair the candidate recruitment committee. I ran for Congress in 2016 where I gathered twice as many votes in the 2016 primary than all the votes cast in 2012 and 2014. My campaign turned out a record six-figure vote in the 2016 general election and put the incumbent on the downward trend in the polls for the first time. I have a well-rounded professional background in academia, state legislature, and the business world.
M.J. Hegar: I am a purple heart combat veteran and lifelong resident of TX31, absent only when serving in the military. I served three tours in Afghanistan as a combat search and rescue helicopter pilot, earning the Distinguished Flying Cross with Valor Device. Upon returning home, I worked alongside the ACLU and the Pentagon in DC and successfully fought to repeal the Combat Exclusion Policy, leading the charge to ensure all jobs in the military are open to both men and women. I earned my Executive MBA from the University of Texas, where I also teach at the School of Business.
Kent Lester: I have 20 years of experience in the military during which I achieved the rank of Lieutenant Colonel as a Quartermaster. During my service I oversaw the success of military operations and protected our nation, as well as coordinated with several other foreign militaries in joint operations. After I retired, I became a teacher in Belton where I taught social studies and I learned the needs of our children and teachers. My background in these two positions will allow me to give proper representation to this district.
Christine Mann: As a family practice doctor, I have spent my career advocating on behalf of patients, finding solutions for issues, regardless of background. In addition, I have been active in the local community, serving on the Williamson County American Heart Association Board and as a CASA volunteer. I have worked with the Democratic party for the last decade, and for the past year, I have been a community activist, organizing constituents to engage with their members of Congress. I will combine my advocacy and activism when I am in Congress and work on behalf of all the citizens of the district.
2) What are the top three issues facing District 31?
Carter: With the largest active duty military installation in the free world and a large veteran population, District 31's top issues are providing much needed funding to Ft. Hood, improving veteran care and taking care of our military families. I take my responsibility to fight for those who are fighting for us very seriously, which is why I battled the Obama Administration to give Purple Hearts and combat status to the victims of the Ft. Hood terrorist attack. I have secured millions for Ft. Hood infrastructure improvements, and worked with Temple VA hospital to improve health care for our veterans.
Sweeney: I fully support the President's funding Infrastructure projects such as roads, bridges and comprehensive water planning and projects such as aquifer injection and off-channel storage that are vital to sustaining our growth within District 31. I will submit legislation to expedited federal permitting processes to shorten project time to construct. Expanded education funding through block grants to ensure a well-prepared work force to meet the needs of our business community. Eliminating bureaucratic overreach by Agencies such as the EPA that are negatively impacting our farmers, ranchers and other District 31 businesses.
Clark: Climate Change: This is the most serious issue we are facing today. It is a direct threat to our security, health, economy and existence. Denying climate change is like denying the bubonic plague. Health Care: We must have Medicare expanded for everyone. Medicare is an efficient system that already provides quality care for people with the most health care needs. Infrastructure: I would propose diverting some of the existing gasoline tax money to fund high speed and light rail. To help manage our water, I would support efforts to allow businesses and homes to reuse gray water for irrigation.
Hegar: The greatest concern for voters in my district is their ability to care for their families. The most important thing I can focus on are issues that affect their finances and the impact that laws, regulations, access to quality, affordable healthcare services, and infrastructure investments will have on their day to day lives.
No single issue has a more significant impact on our political system than the disastrous Citizens United decision. National Security has been a keystone topic my entire career. I know what it takes to earn and hold a Top Secret security clearance through my two years on the B-2 Stealth Bomber program.
Lester: Our district is home to the largest military installation in the nation and a higher than average population of veterans. We need to take better care of our veterans and service members.Our current representative has put the bottom line of the defense industry before the needs of service members and veterans, and I intend to reverse that trend. With all of the growth in Central Texas, rural affairs are too often forgotten. The rural parts of District 31 contain major agribusiness concerns, family farms, and crushing poverty. I will make it my mission to stand up for and find funding for rural Texans.
Mann: The top 3 issues facing constituents in District 31 are access to affordable healthcare, adequate infrastructure including sustainable water sources and district-wide broadband internet access, and the need for good paying jobs. I will fight for universal healthcare coverage, including expanded access in rural areas. I will work to invest in infrastructure spending in the district, and will partner with local communities to meet the unique needs of these constituencies. These investments will bring better paying jobs to the area. I support an increase in the minimum wage, putting money into consumer's pockets and into the local economy.
3) Killeen is a largely veteran population. How will your policies safeguard and protect the interests of our area's veterans?
Carter: Ensuring that our veterans receive the very best care is one of my top priorities. Throughout my time in Congress, I've worked to improve care for our veterans. In 2013, I requested that the FBI investigate the Temple VA. Since that investigation, wait times have been reduced by 70% and backlogs have been cut by 90%. In 2017, I passed the Veterans Transplant Coverage Act to provide life-saving transplant operations for veterans at the hospital of their choosing. Last September, I secured $2 million for the Central Texas State Veterans Cemetery, because our heroes deserve a reverent final resting place.
Sweeney: Sequester eliminated 17,000 direct positions at Fort Hood along with an estimated 50,000 to 70,000 supporting private sector jobs, many held by veterans. I will aggressively seek to repeal sequester and fully fund our national defense bringing jobs back to the district. I have proposed legislation to provide every Veteran with a Medical Access Card to be used at any health care facility they choose. I propose reducing the VA to specialty care for such injuries not normally seen in general healthcare such as PTSD. I have committed to quarterly veteran-specific town hall meetings to answer their questions and work their issues.
Clark: As a parent whose children served in the military, this issue is very close to my heart. I will focus on legislation that reduces bureaucracy for VA care and ensures quick and easy access to medical benefits. I will also focus on legislation that helps recruit and retain excellent health care professionals to provide these services. I will also focus on addressing PTSD which is the true cost of war. Our focus should be on quality and meaningful care for our veterans. We shall never quit on them because they never quit on us.
Lester: Veterans face unique needs when returning to civilian life after military service. We must invest in programs that help veterans with this transition. We must provide job training and employment services that that build on veterans skills and connects them with employers. We must ensure that veterans have access to a broad range of healthcare facilities and providers to address the mental and physical consequences of their service, such as PTSD and chronic pain issues, and including suicide prevention measures. We must invest in housing services and support so that no veteran is ever homeless.
Hegar: As I combat veteran having rescued hundreds of soldiers and civilians from the battlefield and sustained shrapnel injuries myself, I know all too well the cost of war. And while there are things worth fighting for, we owe it to those putting on the uniform today to be judicious in our use of force and carefully safeguard our alliances and coalitions. I am committed to regaining the veteran benefits that were lost in the tax reform and protecting and enhancing those that remain. I will target symbiotic industries who can benefit from our talented and dependable veteran workforce to move their operations to District 31.
Lester: As a Quartermaster it was my job to make sure my troops were provided for; I will do the same in Washington. We need to stop wasting money on expensive defense systems and start taking care of the men women who have served or are currently serving. The reallocation of this money would be more than enough to provide for our military, especially in this district.
Mann: Veterans face unique needs when returning to civilian life after military service. We must invest in programs that help veterans with this transition. We must provide job training and employment services that that build on veterans skills and connects them with employers. We must ensure that veterans have access to a broad range of healthcare facilities and providers to address the mental and physical consequences of their service, such as PTSD and chronic pain issues, and including suicide prevention measures. We must invest in housing services and support so that no veteran is ever homeless.
4) How will you help promote more economic prosperity and higher-paying jobs in Texas and your district?
Carter: I'm proud to have supported the Tax Cuts and Jobs Act, which will result in 90% of Americans seeing more money in their pockets. Over 200 companies, including District 31 small businesses, have announced pay raises, bonuses, and additional investments in our economy as result of these tax cuts. This legislation has unleashed America's economic strength just two months after passage, and with over 3 million (and counting) employees feeling the effects, there's even more to come.
Sweeney: I have announced initiatives to leverage the vast expertise of our central Texas military, universities and private sector technology companies to transition Central Texas into a dynamic hub of technology focused on two key areas of development. A) The National Cyber Security Center of Excellent to develop the next generation of cyber technologies to provide the means to protect and secure our nation and its citizens and businesses from attacks. B) The National Robotics Research Center to develop the technologies, skills and prototypes to support the military and private sectors such as agriculture and automotive.
Clark: Increasing the minimum wage to $15/hour will ensure household stability and business growth. Attracting businesses with good paying jobs is another way to address affordability, but it is imperative to promote businesses that startup, grow and stay in the district. I would sponsor grant funding through the National Science Foundation and the National Endowment for the Arts to spearhead art and science innovations. Central Texas is a prime region to have solar and wind manufacturing plants. We can re-purpose older warehouses for clean energy manufacturing.
Hegar: In addition to encouraging job opportunities for veterans, I will advocate for investments in infrastructure, STEM education, and agriculture tech. I will work to encourage a thriving academic environment and the growth of sustainable, organic and regenerative agriculture technologies. There's an incredible land use opportunity in our district to grow food for Austin, which is the fastest growing metro area of its size in the nation. We have to set the foundation now to enable decades of prosperity by preparing for the future market.
Lester: Central Texas has the potential to be one of the largest providers of renewable energy in the country. I would support legislation that would promote these jobs. I would also work to encourage that schools throughout Texas have a robust and well funded science and technology programs. Additionally, I want to see modern vocational studies adopted by school districts, and I believe Congress should help fund those programs.
Mann: We can promote better paying jobs in District 31 by investing in local infrastructure and promoting conversion to renewable energy sources. Investing in infrastructure will create jobs and boost the local economy, while addressing the need for improvements in roads and bridges, especially in the rural parts of the district, and ensuring access to adequate healthcare facilities, water sources, and the internet. We have more than enough sun and wind in District 31 to meet all of our energy needs, and we can harness these natural resources and create good paying jobs in the process.
5) How does your experience and policy platform separate you from your challengers in the March 6 primary?
Carter: Experience matters and I have a proven record of fighting for our veterans, the soldiers at Ft. Hood, and their families. I'm one of the few members that has had legislation signed under both President Bush and President Obama, because regardless of the environment, I fight to get things done for my neighbors in District 31. For more information, please visit johncarterforcongress.com.
Sweeney: I am a lifelong businessman, not a lifelong career politician. My first legislation will be term limits. I have lived and worked in the real world, nationally and internationally, creating jobs, products and economic value. I have signed both sides of a pay check. I have experienced first-hand the bureaucratic regulations created by Congress that are so challenging to small businesses. I actually understand encryption technologies and its place in cyber security. I will represent District 31 constituents, not special interests.
Clark: I get results with proven leadership. My career experience in academia, government and the business world brings a well-rounded perspective. I have hands on legislative experience, so I am familiar with the technical and human side of politics. Throughout my professional and political life, I've always started from the bottom up. That is how you learn, get experience, make great friends and earn respect. I have no ego to boost, no expectations of fame and expect nothing in return. That is what it means to be in public service and working for the interests of the people of the district.
Hegar: My deep roots in this district and the breadth of my experience across various sectors make me uniquely qualified to represent my community. I've served as a combat veteran, in health care administration, in the tech industry, and demonstrated my business acumen as a small business owner. I successfully fought at the federal level against injustice when I partnered with the ACLU, garnering bipartisan support and working with members of Congress on both sides of the aisle to repeal a discriminatory policy. I know how to impact legislation, and I am uniquely prepared to hit the ground running on day one as an effective and productive representative of my district.
Lester: The motto of our campaign is "leave no one behind" and I believe that sets me apart from the other candidates because we need someone who will listen to all of the people of this district. Texas 31 needs someone who will simultaneously represent the needs of Williamson County as well as Bell County. As the only candidate who has lived and worked in both counties, I have the relationships in the community to bring world-class constituent services to the district. I am an Army brat, veteran, spouse of a veteran, and the father of an Army officer: the service members, veterans, military families, and Department of Defense civilians in our district will have no bigger ally in Washington.
Mann: What I bring as the Democratic nominee in this race is 30 years training and working in science, 20 years of advocacy on behalf of patients, 11 years experience as a small business owner and a decade of political activism. These personal and professional experiences provide me with a wide background and the broad skill set necessary to bridge differences and find solutions for constituents. Since starting my campaign, I have already started listening to constituents by holding three public town hall meetings. I will continue to listen to the concerns of those I hope to serve.