In a surprising turn, a stable of Democratic candidates are racing for the nomination in the March primary in U.S. District 25.
The district, held by unopposed GOP incumbent Rep. Roger Williams, R-Austin, covers a narrow stretch of territory from north Austin up to Johnson County south of Fort Worth.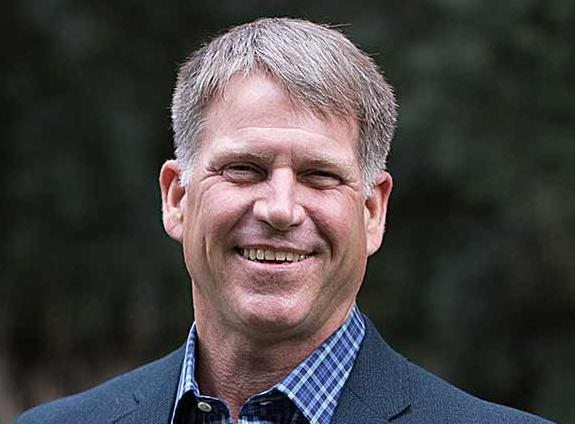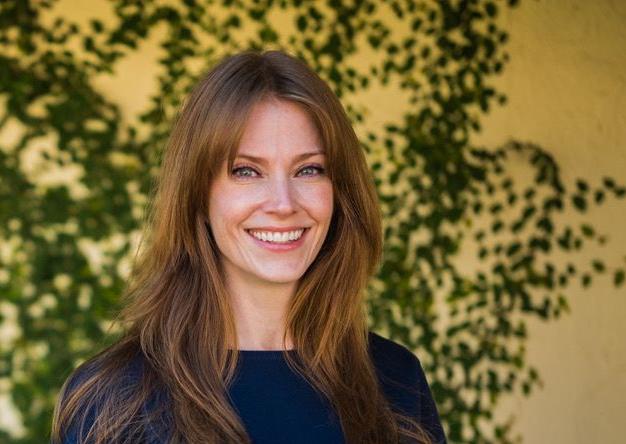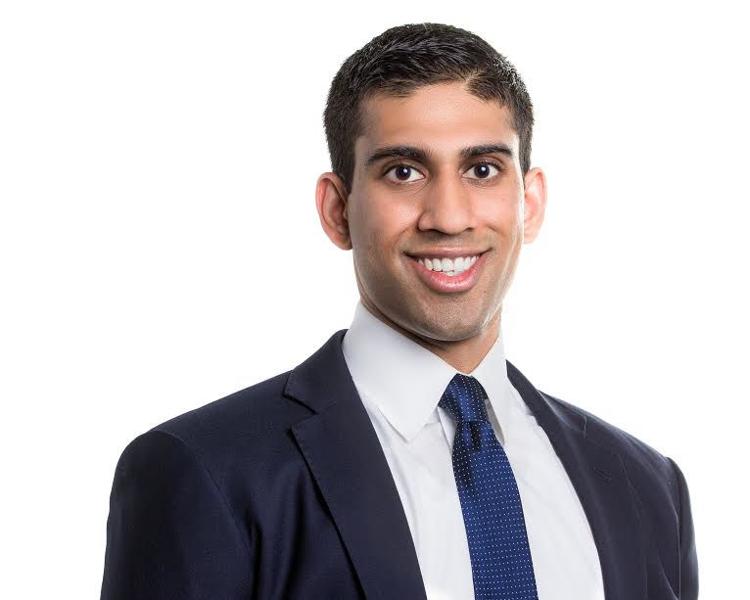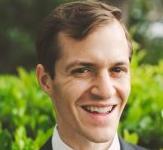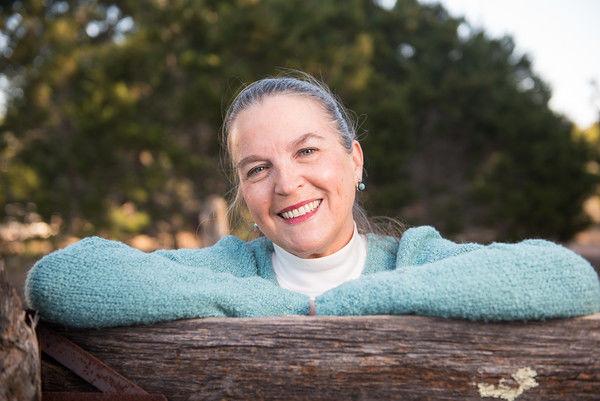 The district has four new faces running for the nomination and the Democrat nominee from two years ago.
The candidates include West Hansen, an Austin social worker; Chetan Panda, an Austin economist; Chris Perri, an Austin criminal defense attorney; Julie Oliver, of Austin, a Central Texas Health District board member; and Kathi Thomas, of Austin, the Democratic nominee from 2016.
Williams has far outpaced the Democrats in campaign fundraising, but Perri has so far led the Democratic field in contributions.
Here's a brief Q&A with the candidates:
1) What is your professional and political experience and how does it qualify you for the U.S. District 25 seat?
West Hansen: I work in our family business that contracts with home health care agencies, specializing in Medicare, Medicaid, TRS, VA, private insurance and other health care issues. I taught a course for three years at Lamar University on health care. For almost 20 years, I worked in regional and state government in mental health and writing health care law. I have a degree in psychology and was trained as a Dispute Resolution Counselor — the cumulative experience of each gives me unique qualifications to work with people of unchanging alternative realities to accomplish common goals.
Julie Oliver: I'm a lawyer, accountant and health care advocate with 20 years of experience in health care finance and taxation. Every day, I handle multi-billion dollar budgets and help oversee a massive bureaucracy that successfully and efficiently delivers health care to hundreds of thousands of Texans. And the Austin City Council appointed me to the board of Central Health. I'm an expert and a leader in areas where this district very badly needs leadership and expertise: rural health care and hospitals, navigating the Medicaid waiver program, reforming the tax code so it's not just serving the 1 percent and budgeting for big projects like infrastructure.
Chetan Panda: I graduated from Georgetown University with a degree in international economics. I was a successful leader at a globally recognized mutual fund company. I worked to protect and grow the retirement savings of hard-working Americans. I managed billions of dollars in retirement funds and led a program that earned additional revenue on behalf of retirees. I solved complex problems and worked with global organizations to deliver solutions. Lastly, I volunteered in the community by coaching, tutoring, and mentoring kids. My experiences have given me a strong understanding of our community, economy, and how we can enable all Americans to succeed.
Chris Perri: I've dedicated my life to fighting for justice and freedom. As a criminal defense attorney for over a decade in Central Texas, I tirelessly fight to uphold our country's most precious cornerstone, the Constitution, by defending Texans of all backgrounds and beliefs. I'm now ready to bring my passion, energy and progressive values to Washington to ensure that the government protects and provides for both the present and future generations. As a community leader, I've served as founding partner and supervising attorney for UT Law's pro bono Texas Expunction Project since its inception in 2014.
Kathi Thomas: I've owned a small business for 27 years. I've taught in public and private school, and vocational classes in college and my own vocational school. I've been politically active and deeply involved in my community for years. I've testified at the state Capitol and I know most issues first hand. I've been an advocate for public education and social justice for decades and worked within the Democratic Party structure as a precinct chair for ~7 years to push towards a more progressive stance. I was the Democratic Congressional nominee in 2016. I'm looking to make a difference, not a career in Washington.
2) What are the top three issues facing District 25?
Hansen: Health care and its rising costs and availability, property taxes, and immigration reform.
Oliver: 1) Texas is facing a health care crisis. Women and moms — especially black women — are dying at rates you see in 3rd world countries, due to cuts in Medicaid and lack of good preventative care. 2) Texas is facing an infrastructure crisis. We're growing fast, but we're not investing in how we manage that growth. 3) Our democracy is under threat. Big corporate donors are buying votes, and because of that, we have partisan gridlock, rampant corruption, and nothing gets done in Congress. Gerrymandering has deprived Texans of true representation for too long. Our representatives don't listen to us, because they think they don't need to.
Panda: The most important issue is ensuring that people can continue to advance their lives. In District 25, that manifests itself in three ways: (1) providing quality, affordable health care to all Americans; (2) Improving the economy by investing in our education system, clean energy, and infrastructure to create jobs and promote economic development; and (3) eliminating economic, social and legal barriers that hold people back.
Perri: A) Lack of representation: Roger Williams puts donors before voters and refuses to hold town halls to listen to the concerns of his constituents. This lack of representation creates voter apathy. B) Income Inequality: While Donald Trump and Roger Williams praise their tax cuts as bolstering the economy, the problem is that most people aren't sharing in these gains. Ensuring economic prosperity and educational opportunities for everyone is one of my main priorities. C) Health Care: Over 80,000 people in District 25 do not have health insurance coverage. This is unacceptable. Universal, affordable and quality health care is a basic right.
Thomas: Saving Medicare, Medicaid, and Social Security: Rural hospitals will die without these programs. You want trickle-down? Watch our community hospitals and clinics close when folks are uninsured. Immigration reform: Texas ranchers and farmers cannot make it without immigrants. We need an overhaul with worker permits that recognizes immigrants are human beings. Jobs: People are leaving rural communities because they can't make a living. Solutions are many, but we need to encourage businesses to stay in the countryside. We need to move to a robust system of high school vocational training, so those not college-bound can get good local jobs.
3) District 25 contains a significant veteran population. How will your policies safeguard and protect the interests of our area's veterans?
Hansen: Not all veterans use VA facilities and many of these facilities are overcrowded, understaffed and burdened with a huge amount of bureaucracy. I will implement a Veteran Medicare option which will not only relieve the VA facilities of some of their population but provide local treatment for veterans who have difficulty traveling to clinics outside of their area. Additionally, the revenue diverted to rural and semi-rural hospitals, doctors, labs and other practitioners will help secure the financial stability of these services, which will benefit the communities as a whole and prevent closures.
Oliver: We owe veterans so much — including a cohesive strategy and definition for victory in the wars we've been fighting in the greater Middle East for over a decade. When I'm elected, I'll fight for grant money to expand mental health services at VAs. And I will urge the VA to outsource most of its routine medical care to local health care providers outside the VA system that way we can drastically reduce wait times. And I'll file, co-sponsor and support bills aimed at investing in and easing access to apprenticeship programs for vets.
Panda: First, I want to ensure that the VA has the necessary funding to carry out its mission. Second, I want to create accountability in the VA by defining performance metrics and goals and tying administrator pay and employment to making progress towards these goals. Third, I want to make the VA more accessible by integrating technology (e.g. allowing appointments to be scheduled via app). Lastly, I want to create opportunities for service members transitioning to the workforce by partnering with companies to create extended internships for active-duty soldiers during their last six months of service.
Perri: My father is a Navy veteran and a physician at the VA so veterans' issues are very close to my heart. Right now, the Republicans are trying to defund the Choice program in order to dismantle the VA system and then claim that it should be privatized. Veterans thrive on the integrated care system at the VA, which is attuned to their unique needs, so dismantling the VA would be a huge setback for the veteran population. The VA also has a scarcity of trained mental-health professionals, so incentivizing these professionals to work at the VA is vital to ensure that veterans' needs are met.
Thomas: My first choice for committee assignment is the House Committee on Veterans Affairs. There I can make the most difference on pressing issues such as holding VA's feet to the fire as stewards of the national treasure in the maintenance of first-class VA facilities, programs, and reasonable appointment scheduling. I will work with leadership to resurrect the VA program to get all homeless vets off the streets. I will work to strengthen jobs programs for vets and pitch-in to reverse "blended retirement" for those that make it a career. I will hire a veteran as a senior staff member.
4) How will you help promote more economic prosperity and higher-paying jobs in Texas and your district?
Hansen: The idea of a "minimum wage", while initially noble in its goal, never addressed the concept of a "living wage", which takes into account the amount of income a person needs to live comfortably in the region where they work, while affording health care, food, savings and a decent home. I'll work to establish "living wage" propositions supported by the business community while taking the burden of health care costs off the businesses' bottom line. I'll improve Amtrak for the Texas Eagle to be more of a commuter line between San Antonio and Fort Worth with more stops.
Oliver: We have to address the gender pay gap with actionable, enforceable statute that gives women the tools they need to fight discrimination in the workforce. I'll also fight for public education and to empower teachers. Every college-aged student in this state and in this country should have the option to graduate from a public college or state university without taking on any student debt. We should allow borrowers to be able to refinance loans at favorable rates not to exceed 2 percent and all research or college-work opportunities to avoid having to acquire student debt.
Panda: I want to provide quality, affordable health care for all Americans. A healthy workforce enables business to grow and can lower costs for businesses and consumers. I also want to invest in infrastructure and clean energy to create jobs and promote development. This includes funding rural high-speed internet so all Texans can join the digital economy, improving transportation to facilitate the faster movement of goods and people, investing in wind and solar farms and clean energy R&D. Lastly, I want to invest in education by funding universal pre-K, supporting public schools, making college more affordable, and expanding vocational education.
Perri: I propose to revive the Public Works Administration in order to provide infrastructure-related jobs. In District 25, these jobs include laying the fiber-optic cables for faster internet, building the renewable energy (solar and wind) infrastructure, and rebuilding our roads and bridges. These jobs would be offered at a $15/hr living wage with full benefits and paid family/sick leave. This program would include a federal jobs guarantee, meaning that unemployment would become a relic of the past. Moreover, it would uplift all workers in the labor market, as the private sector would have to compete with these excellent infrastructure jobs.
Thomas: Now is the time to incentivize wind and solar and battery storage technologies by moving federal fossil fuel subsidies to alternative energy technologies. The Texas climate is ideal to make this state a US leader in these technologies. We can tie them to high-school leadership in Career Technical Education (CTE) so that industry leaders will bring their factories and jobs to CD25, combined with a skilled workforce ready to sign up for high-paying jobs. We need a rural access to broadband act to increase high-speed internet access to bring more businesses to the district.
5) How does your experience and policy platform separate you from your challengers in the March 6 primary?
Hansen: I have far more personal and professional leadership experience. I'm a National Geographic explorer, who led the first expeditions down the Amazon River and the Volga River from their most distant sources. I've owned two companies, building horse/cattle barns and another one contracting with home health care agencies providing social work services. In 1999, I was awarded the Helen Farabee Award by TXMHMR for leading a team to develop a statewide Patient and Family Education Program. With the Texas Department of Health and Human Services, I led teams auditing public mental health programs for financial and contract compliance.
Oliver: I'm a former Medicaid mom from a poor family. I graduated from high school pregnant and put myself through college and law school. I took care of my mom as she struggled with a chronic disease for the last 15 years of her life so I know struggle, and I know that Texans are up to a challenge. My background in health care finance positions me uniquely to address one of the most complex and urgent policy issues facing our state and our country. And I'm the only candidate with experience crafting real legislation — in 2003 I co-wrote the Texas Motor Fuels tax legislation that brings millions of dollars into our state.
Panda: Our message is centered around creating opportunity for everyone and our platform speaks to many issues present in the district. This allows us to communicate with and appeal to voters across the district. Approximately 50 percent of the district's population is between the ages of 20-44 and approximately 30 percent is people of color. These groups are critical to winning the general election. As a member of those groups, I am uniquely positioned to appeal to them. My business/economic experience enables me to speak to moderate voters. I will also be able to bring fresh perspectives and new ideas to Congress and help prepare our country for the 21st Century.
Perri: I'm the only candidate who has dedicated his career to representing and fighting for people of all backgrounds and beliefs. Moreover, I've practiced federal law for over a decade, and I'm the only candidate with a master's degree in economics. Regarding my policy platform, I'm the only candidate who emphasizes government reform as the main priority. Until we elect leaders who are beholden to their constituents instead of corporate or special interests, we won't be able to achieve the health care, education, environmental, and immigration reforms that will provide better lives for all Texans and Americans.
Thomas: I've been involved in this community, volunteering in schools, community and church. I'm a dedicated voter — partisan and non — because I believe we must participate. I live in the district, most of the candidates don't. I don't have any ties to large corporate businesses, and my dedication is to the people of this district. I've been worried about the future of our nation since long before November 2016, my involvement in the community shows that. My platform reflects the needs of our district, which is rural, suburban and urban.