BELTON — From afar, this year's race for the District 54 seat in the Texas House of Representatives might look similar to the last: a Republican is favored to win the seat, and the real test will be who wins the primary election next March.
Once again, former Killeen mayor Scott Cosper will run against two other people for the Republican seat: one of them who holds the title of doctor, and another named Larry Smith.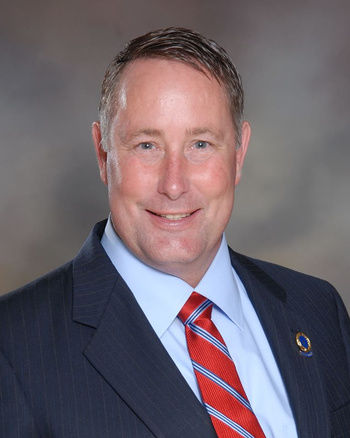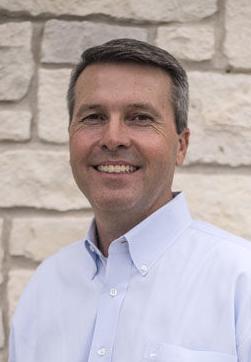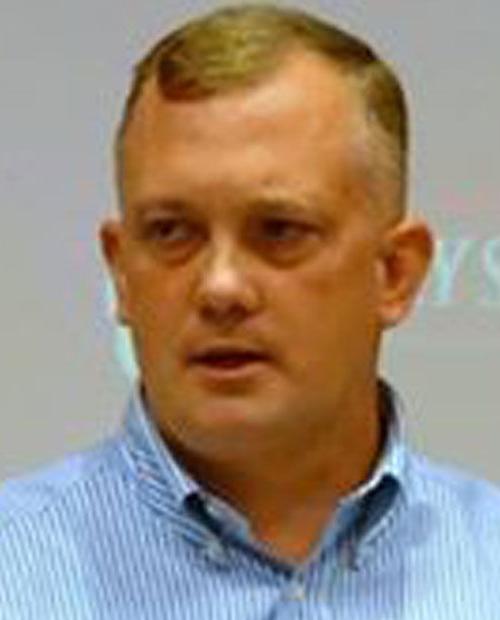 However, incumbent Cosper, R-Killeen, knows of one distinct difference between this year's election, and the one that happened in 2016. He's got a year of experience under his belt.
Cosper stood before a group of about 40 people Tuesday afternoon for a legislative update sponsored by the local chambers of commerce at the Expo Center in Belton. He gave a "state of the state" speech, along with District 55 state Rep. Hugh Shine, R-Temple.
"Seniority is important as you go forward as far as the level of efficiency and the opportunity to get your bills passed, (and) that improves your opinion," Cosper said. "I think it's a very different race from what we saw last time.'
In the current Republican race, Cosper is being challenged by Brad Buckley, a Killeen veterinarian, and Smith, an Army veteran from Killeen.
Smith's candidacy provided a strong shakeup in the 2016 Republican primary. He received 3,065 votes — enough for 21.43 percent — and took a number of votes away from either Cosper or Austin Ruiz. Just 700 votes separated the two of them in the primary, and in the runoff, Cosper edged out Ruiz by a mere 40 votes.
Buckley comes to the race with some political experience. He was voted to the Killeen school board in 2000, but stepped down in 2005 when he moved to Salado. He said he's gotten "great volunteer support" so far in the early stages of his election campaign, and bills himself as a problems solver who isn't afraid to go to work for his constituents. He hasn't said which committee he would prefer to serve on if he's elected, as he insisted that he's "not there yet," but education has been at the top of his priority list so far in his campaign.
The son of an athletic director and school teacher, and the husband of a school principal, Buckley has expressed displeasure with the fact that the Salado Independent School District receives $1,000 less per pupil than other area districts.
All three candidates will have to be cognizant of higher education funding, as Cosper said Tuesday that a budget cut of 4 percent to 8 percent in the state's budget has made it difficult on the area schools, especially Texas A&M University—Central Texas in Killeen, to keep up with the rapid growth pace its been on.
Smith wasn't surprised to hear that area colleges are struggling for funding. He said that's due to a decreased number of troops at Fort Hood in recent years. Many soldiers become students in the area after leaving the military, he said.
Cosper, who was a freshman on the appropriations committee during the 85th Legislative session, talked at the Tuesday event about the budget, touted his past accomplishments and disclosed his primary concerns for the 86th session, should he be re-elected. One thing he didn't know when he ran the last time? The challenges the state has when it comes to revenues, specifically related to oil and gas, he said.
"That created a great experience for me, as I got to learn about how you survive those challenges," Cosper said. "But now going forward, we have a new revenue challenge, which is Hurricane Harvey."
The 86th Legislature will have to balance its budget with aid for Hurricane Harvey victims in mind. Shine and Cosper spoke about the need to hold insurance companies accountable, and making sure that all the funds obtained through Federal Emergency Management Agency are utilized.
Neither Smith nor Buckley were at the Tuesday political event hosted by area chambers of commerce.
Smith said in a phone call Tuesday said the House should dip into the rainy day fund to help provide aid for victims. There is currently $10.3 billion in the fund, and a projected $11.9 billion in 2019 in the fund if it remains untouched.
"If we can't qualify 4 feet of rain being dumped on Texas to use it, what are you going to do to tap the rainy day fund?" he said. "Then it's just a slush fund. There should be no impact to the budget whatsoever. We have the money sitting there, what are we worried about?"
Buckley was well aware of the strain Harvey will have on the budget.
"You usually walk in with a budget deficit every two years anyway," he said. "You view what the federal government gives you, and Texas will have a challenge."
Cosper got to sign his name to three bills that were approved as legislation by Gov. Greg Abbott. What did not get passed, however, was House Bill 2356. If passed, it would have provided certain local governments with funding if they're disproportionately affected by the granting of ad valorem tax relief to disabled veterans.
Harker Heights is one of those communities, in which 12 percent of its potential property taxpayers receive some sort of exemption due to a disabled veteran status.
Under the current law, the city limits must border a military installation, like Fort Hood, to receive state aid that reimburses cities that offer property tax breaks to disabled veterans.
So far, that's left cities like Harker Heights — which still has a high veteran population despite not touching Fort Hood — behind.
"We're committed to getting that bill through," Cosper said.
That same bill is atop the to-do lists for both Buckley and Smith.
Smith said that "property taxes in general" were one of his main concerns, and as a former combat veteran, 85 percent of his friends held the same role, and many of them are disabled.
"We don't reach out to our federal reps to help us with that process, and it continues to affect local real estate dealings," he said in an interview earlier in November. "It could be affecting property tax rates, education, economic climate, we're kind of letting it go there, we're not trying all these things together."
Buckley indicated that will be a primary concern for himself as well. In a district in which a large portion of the votership are connected to the military in some form, it will be key.
"It has to be (a main concern), but legislation has impacted communities," Buckley said. "They need extra funding."
No Democrat candidate has announced candidacy for the election yet. Cosper said that normally, the Republican-heavy district sees Democratic candidates come out during political election years, but no one will rule out the emergence of a blue candidate until the Dec. 11 filing deadline.
"I don't know, anyone can throw their hat in the ring," Buckley said. "I don't know what it means, or how it will impact the race. It basically makes the Republican primary the race."
So far, only Cosper and Buckley are listed to run for the District 54 seat with the Texas Secretary of State's office. Candidates traditionally file with their county or state political party, which then files the paperwork with the state.
Smith said he filed for candidacy with the Texas Secretary of State's office Monday.