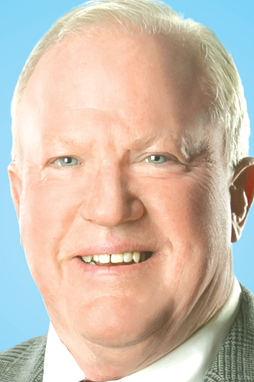 Coryell County Emergency Management Coordinator Bob Harrell announced Monday he will seek the Republican nomination for the office of judge of Coryell County in the March 6 primary election.
As the County EMC, Harrell has brought more than $200,000 in federal grant money into the county.
That money not only pays for two years of the EMC's salary but also pays for emergency operations equipment at no cost to county taxpayers. "Identifying and applying for federal and state grants is an important part of saving money for our local property-tax payers," Harrell said.
Harrell says he's running for county judge to share that same kind of creative fiscal leadership with all county departments. The county judge is the presiding officer of the five-member Coryell County Commissioners Court, the county's governing body.
"I've watched the county struggle to balance the budget, pay its bills, and meet the increasing demand for services to our residents while trying to pay a fair wage to our hard-working employees. But I don't know anyone who wants to pay for it with higher property taxes. We need a better approach, a bigger vision for our county," Harrell said.
"I will work with our local cities, local employers, our partners at Fort Hood, and the state and federal government to recruit industry to create more jobs: not just retail and fast food, but skilled well-paying jobs."
Harrell has served as Coryell County's Emergency Management Coordinator for the past two years. He came to this job after retiring from the Texas Department of Public Safety, where he had worked more than seven years as a watch supervisor at the state's Emergency Operations Center.
Harrell and his wife, Mary Beth, live in Gatesville on Cowhouse Creek. They have three married children and nine grandchildren.
Alan Mathis, a retired Army major, and John Derrick, a certified public accountant, have announced they are also candidates for the position.