Experienced candidates highlight City of Copperas Cove elections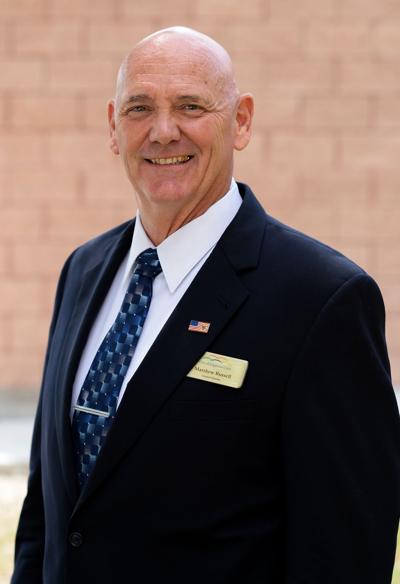 Experience is the word when it comes to City of Copperas Cove Council elections.
All five of the candidates vying for two seats on the City of Copperas Cove Council have experience as either council members or as members of the Copperas Cove Economic Development Corporation board.
In Place 6, John Hull, has been the mayor of Copperas Cove for eight years, the Coryell County judge for 12 years, a member of the City Council for one term and on the CCISD school board for 20 years. Hull, 85, is a lifelong resident of Copperas Cove, graduating from CCHS in 1950.
Danny Palmer came to live with his daughter permanently in 2005. He has been on the City Council twice and spends a lot of time riding his scooter around town with his dog, Lilly, a purebred Maltese, talking to people.
Marc Payne has been in Copperas Cove for more than 40 years and has been on a number of boards and committees, including serving as chairman of the Economic Development Corporation.
All three candidates are vying for one, three-year seat on the Copperas Cove City Council.
In Place 7, incumbent Matthew Russell will face Charlie Youngs for the three-year council seat.
Russell is a retired colonel in the U.S. Army Corps of Engineers. He and his wife and family have lived in Copperas Cove for more than 22 years.
Youngs moved to Copperas Cove in 1984 and continued to make it his home after his retirement from the military in 1988. He held a council seat from 1993 to 1996 and again from 2009 until July 2012
---
Place 6
QUESTION: What should the city do about the water billing, metering issues?
John Hull: We need to get it straightened out. The contract was set up, but we need more local control. They may want to open an office in Copperas Cove. I would need to see the contract with FATHOM (the company billing and metering water usage in the area).
Danny Palmer: Someone, anyone, needs to take charge and be proactive in answering to the citizens that are have water issues. There is no excuse for the city staff to just walk away from the issues simple because they have a contract with an outside the company. There is only one right issue to solve in this whole mess, City staff take charge and fix the citizens issues, that is the staff's responsible.
Marc Payne: The city has recently taken steps to try and resolve the water billing and metering issues we have been experiencing by inviting the president of Fathom to attend a Copperas Cove City Council meeting to speak individually with customers about their billing problems. The Council will have to stay current with the citizen's concerns.
---
QUESTION: What experiences will help you as a City Council member?
John Hull: My experience over the years (city, county and school district) will help with the contacts I have made over the year. You have to have all of them to get things done like TxDOT, Coryell County and State of Texas officials. Sometimes it is not what you know, it is who you know.
Danny Palmer: I have prior City Council experience for two terms.
Marc Payne: My experiences volunteering on many committees and boards within the City of Copperas Cove over the years has given me a better understanding of how this government works. Most recently, my experience has been with the Economic Development Corporation as the chairman; Board of Adjustment as the chairman; Keep Copperas Cove Beautiful; Citizen's Focus Group; Golf Course Advisory Board; Quality of Life Board; City Charter Review Committee; and several others. This would be my first with the Copperas Cove City Council and Is am looking forward to serving in Place 6.
---
QUESTION: What are the biggest concerns in the city and how would you go about working on these concerns?
John Hull: I want to work on the other two lanes in the bypass on 190/14. The Interstate runs to other side of Copperas Cove then stops. We also need to find a way we can have an off ramp into the shopping center from Highway 9. We need to continue to work on the retail businesses in Copperas Cove.
Danny Palmer: This question is too complex in my mind to be fixed alone, the city staff needs to open the city doors to their future plans for commercial growth for everyone to see, some of their future planning really concerns me, closing off the center lane of Business Highway 190 and planting grass and trees will severely affect our local business along 190, These businesses have been the city's life blood. The Economic Development Corporation program and the budget for the city needs to be looked at more closely.
Marc Payne: Unfortunately, we have many, but, the one most immediately on my mind is the Economic Development District versus the Municipal Development District. If the MDD is allowed to pass in this fall election, it would be devastating to the economic development in the city for a number of reasons, for years to come. The EDC brings us the most return on our investment. Bringing light manufacturing and large distribution into Copperas Cove can mean hundreds of skilled jobs per facility – higher wages (from $15 to $23 per hour), millions a year in payroll per business, not to mention the sales and property taxes. This money is replenishable year after year, unlike MDD "quality of life" dollars.
---
Place 7
QUESTION: What should the city do about the water billing, metering issues?
Matthew Russell: The city is working closely with the FATHOM Water Systems Corporation in order to resolve remaining issues some citizens continue to have with their water metering and billing. Mr. Jason Bethke, the president of FATHOM Water Systems, stated that due to FATHOM equipment failures some 1500 Cove citizens are still experiencing issues with their metering and billing. The council continues to emphasize to Mr. Bethke the need for open communication and transparency, not just through the transition period, but throughout the long term relationship between the City of Copperas Cove and the FATHOM Water System Corporation.
Charlie Youngs: Fix the problem. The city has a contract that cost $7 million. They have the contractor for 20 years and are still paying the contractor $60,000 a month and there are still 350 meters to be connected. Hold his feet to the fire and make him complete the job and fix the problem. That is not what the city paid for.
---
QUESTION: What experiences will help you as a city council member?
Matthew Russell: I am a retired senior leader (Colonel) of the U.S. Army Corps of Engineer with over 30 years of military experience. I have years of experience in managing million dollar budgets, construction projects, contracts, and programing equipment usage and replacement lifecycle management. As a city councilman for the past three years, the city has made dynamic achievements. In the past three years the city has seen: no new taxes, a 20 percent increase in sales tax revenue, $12.1 million grant from TxDOT for sidewalks and business 190 median enhancement, and much more. I find it rewarding to plan and work with the city manager and her staff. Our city is special and its future is bright.
Charlie Youngs: I was on the Copperas Cove Council during the 1990s. I was also on the Economic Development Corporation board and the Coryell County appraisal board for a number of years. I was on the council during the 1990s when we approved the building of the new library; upgraded the main fire station and court building; upgraded our park areas and golf course; built a brand new park as well as a number of other projects in the city such as sidewalks, street and sewer repair; and as well as working with the school district on several common use projects. When I was on the council during 2009-2012, we upgraded Highway 190; put the bypasses in; added fire station No. 3 and put the planning for fire station No. 4, as well as new water tanks; upgraded new sewer and water lines; and continued street and sidewalk upgrade. The three years I was on the council our tax rate was a steady 76 cents per $100 valuation.
---
QUESTION: What are the biggest concerns in the city and how would you go about working on these concerns?
Matthew Russell: One of the biggest issues our city has is FATHOM, a contracted water metering and billing corporation. FATHOM was hired to change out old analog water meters, replace them with new digital meters, monitor them, and bill customer accordingly. An easy concept, one executed by other water monitoring companies around the Country. Unfortunately, we picked a company with internal issues which is struggling to execute its contract. We continue to force FATHOM to perform, to do their job, and fix their system and reimburse our citizens for wrongful billing. We will hire a third party audit agency to examine and evaluate FATHOM's performance, equipment and billing issues.
Charlie Youngs: Over the last three years, the council has destroyed and pretty much alienated the Copperas Cove Chamber of Commerce, the EDC, raised taxes and generally alienated every group and every body in town and done away with any harmony we had. I would work to re-establish that harmony with the Chamber, EDD, CCISD, military affairs and Heart of Texas Defense Alliance group, try to lower taxes back to the 76 or 77 cents per $100 of valuation area and re-establish that harmony we once had.