Financial reviews: As Killeen management audit ends, internal audits planned
Killeen residents are hoping to get answers to tough questions about the city's money problems when the special audit results are revealed Aug. 29, more than a year after the City Council and public were blindsided by a towering shortfall in city finances.
Before residents see the investigative audit, city leaders will get a shot at it Wednesday and can challenge still-secret findings of the draft report by Houston-based public accounting firm McConnell & Jones. Financial decisions, policies and a search for fraud across seven areas are targeted.
Killeen residents last summer filled public hearings demanding answers after learning June 30, 2016, that the city was nearly $8 million short of a balanced budget and had been overspending for years.
Residents demanded a forensic audit, but the firm persuaded the council otherwise. The audit approved was a management audit. Go to http://bit.ly/2giFO9Y to read how it was done and what changed.
As the management audit ends, City Auditor Matthew Grady is planning internal audits, and already started piecing together his investigation of city credit card use.
Grady plans four additional internal audits of certain city functions — the Killeen Police Department state seizure fund, the city's planning and funding process for vehicle replacement, Killeen Civic and Conference Center liquor operations and city policies governing the authorization and use of compensatory time.
Each area could take Grady three to five months, he said in a Herald interview Thursday.
MANAGEMENT AUDIT
First, however, will be results of the long-awaited external audit.
City Manager Ron Olson, along with department heads, city administrators and council members on the city's standing audit committee and ad-hoc Audit Advisory Committee, on Wednesday will review the firm's determinations behind closed doors, according to Grady.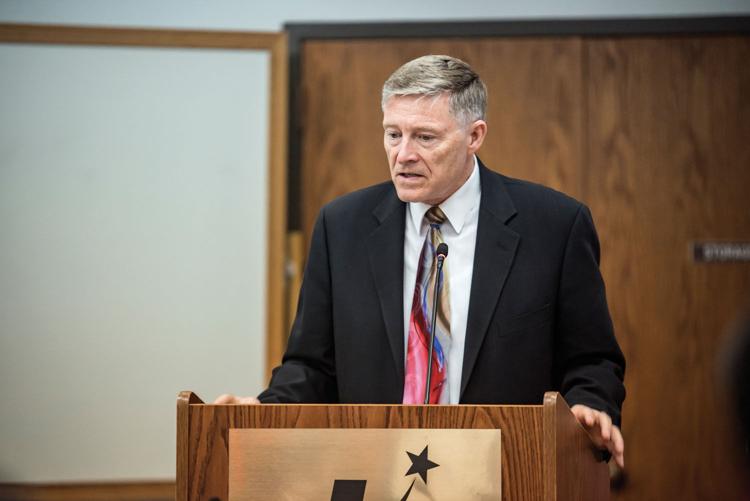 "Management can come out and say, 'we don't agree with that finding. We think you got it all wrong,' and the auditors can say, 'OK, show me where we're wrong," Grady said. "Sometimes that's the case, where management will disagree. … But auditors generally have the last say."
The purpose is to give city leaders a chance to address mischaracterizations, if any, before the results are public, and the final report will include any disputed material, he said.
The audit in its current form was approved by the council March 14, but results were delayed two weeks, then a month, after McConnell & Jones invoked a component of its contract and asked for a deadline extension due to an "extensive data submission" by the city. The nature of the information was not explained. The extension, with no extra cost, was approved 6-1; Councilman Gregory Johnson opposed.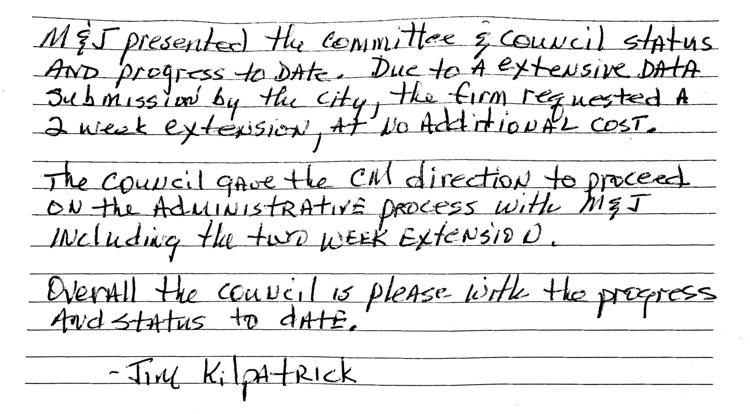 McConnell & Jones revealed to the council May 2 it had trouble locating older documents to support expenditures. How the city stores documents is a bit of a puzzle, and a master list of the records each department keeps does not exist. Go to http://bit.ly/2u9bZhS for more about that.
Go to http://bit.ly/2vkzLMm to check out why the city's shredding of documents was considered "brazen" by First Amendment advocates.
City employees in May were reminded and encouraged by Grady to report fraud. Go to http://bit.ly/2vsZ9gR for details.
P-CARDS
Among other audits under Grady is the way procurement cards, or city credit cards, have been used since about 2012.
Preliminary work began in April and May, and results are anticipated in September, Grady said.
"What I'm looking at is the whole program, … so it gets into the policy area, how the program is being managed, how the cards are being used," he said.
Choosing a city function to audit is primarily based on the risk and the opportunity for fraud.
Although Amanda Wallace, the previous city auditor, helped to investigate allegations of p-card abuse by Robert Arredondo, who was acting secretary of the Killeen Professional Fire Fighters' Association and recently accused of misappropriating both association funds and city money, the city credit card system has never been audited.
"The program has been around since the mid-2000s, and it's never been reviewed," Grady said. "Not as a program."
Go to http://bit.ly/2vNJLOq and http://bit.ly/2uurm9K to read more about the Arredondo case.
The city auditor said there are two main scopes of time within the p-card program: from 2012 forward, when the city began using Citibank, and the era before, when it used JPMorgan Chase.
The focus for Grady will be the Citibank years. He will look at policy design and implementation and review internal controls. He then might want to delve into the previous period to test transactions, he said.
"In terms of managing an audit, you have to start with a defined scope, but ultimately you have to go where the evidence leads," Grady said.
Findings of the p-card program audit will be posted on the city website when completed.
STATE SEIZURE FUND
An audit of the Killeen Police Department's State Seizure Fund is planned, but Grady said he will hand it off to the Finance Department because it performed the same function last year in the absence of Wallace.
As the senior auditor, the option remains open to review it himself at any time, he said.
Special accounts exist that are funded by property and money seized from criminals, and state law requires a yearly audit of those accounts. A review from a certified public accountant, not necessarily a municipal auditor, is specified.
State seizure account funds are used to acquire equipment to enhance law enforcement operations, increase the ability to safely conduct investigations and ensure convictions, a city memorandum reads.
Although grants and city funds are often used to make police-related purchases, the police department sometimes leans on those seizure account funds.
In 2008, for example, former Killeen police Chief Dennis Baldwin, now assistant city manager, asked to use $150,000 taken from that fund to buy a special laser scanner for crime scene processing. In March of this year, $114,458 was approved by the council to buy night vision optical instruments, tactical helmets, microphones, respirator masks, and trauma kits, among other things.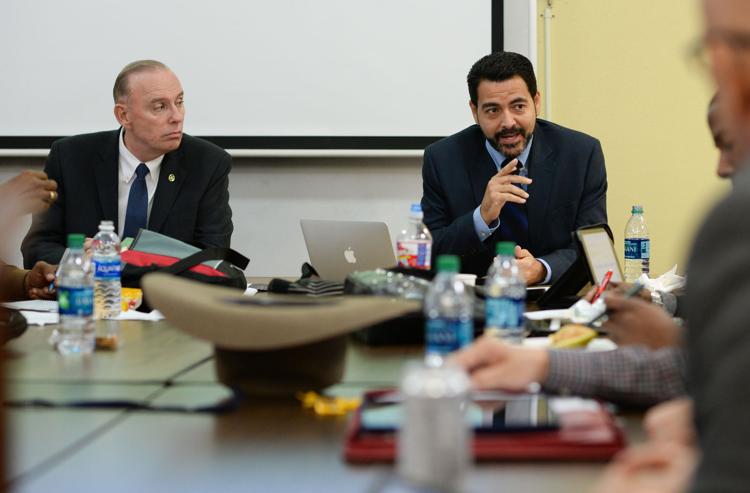 In 2015, Wallace's internal review of the state seizure account produced problems with property records and case files that were incomplete or inaccurate, and showed the department failed to file a seizure case with the Bell County district attorney's office.
"Both of these findings are related to inadequate review procedures," the report said.
The department said in the report that the items were corrected.
In 2014, a review revealed seized vehicles were auctioned off without the police department's knowledge, and proceeds were sent to the city general fund. That same year, nearly a fifth of the records sought by the then-city auditor during her investigation of the program were not provided by police.
"While the auditor acknowledges the withholding of the records was not intentional, the fact that it happened is unacceptable," Baldwin said in a management response letter to the findings.
A federal seizure program also exists.
VEHICLE REPLACEMENT
"(Vehicle replacement) was another one that was in the news when I got here," said Grady, who started in January. "The whole controversy over the water and sewer (fund) … it's just not a great way to do business."
Grady is referring to $3.5 million taken from the water and sewer customers' fund to buy vehicles for the city.
In all, some $7.5 million was taken from other funds to buy vehicles for a variety of city departments. A fleet services program created to purchase vehicles was established in January 2016 by transferring the $3.5 million from the customers water and sewer fund, plus $3 million from the solid waste fund and $1 million from the city's 2014 certificates of obligation.
While Grady conceded administrators had the right idea, it could have been done differently, he said.
"Normally you want to have a situation where all the departments who have vehicles are paying. … It's kind of like an amortization, they're contributing to this fund on an annual basis," Grady said. "And then, as their vehicles need replacing, then they get the funds from this internal service fund. So you don't have departments having to scramble."
Funding sources have consistently been a problem in the realm of city finances.
On Dec. 6, 2016, for example, Baldwin hit a ratepayers' fund when he presented the council with the option to transfer $1.67 million from the city's solid waste fund — trash customers fund — to the general fund reserve, and it was subsequently approved.
Killeen resident James "Jack" Ralston had lambasted the move to bolster the reserve as "rearranging the deck chairs on the Titanic."
Before that, Mayor Jose Segarra broke the tie in split City Council votes to approve two separate vehicle purchases amounting to 51 new vehicles — 39 for the police department — at a total cost of $1.47 million, despite resident opposition to using money from the now-defunct Fleet Funding Program.
As the reality of budget cuts sets in for administrators and council members and they move through the annual proposals gauntlet, departments are seeing the effects of not having a replacement program in place.
Most recently, the fire department asked for $1.2 million in expenditures, but Olson thumbed it down. Among that request was a $945,000 fire engine.
OTHER AUDITS: KCCC LIQUOR OPERATIONS, COMPENSATORY TIME
Grady plans to take a look at liquor operations at the Killeen Civic and Conference Center, which require auditing by contract. The city uses Jesters as a management company, but provides all supplies, including beer, liquor, soda and wine, and other items like cups, city documents say.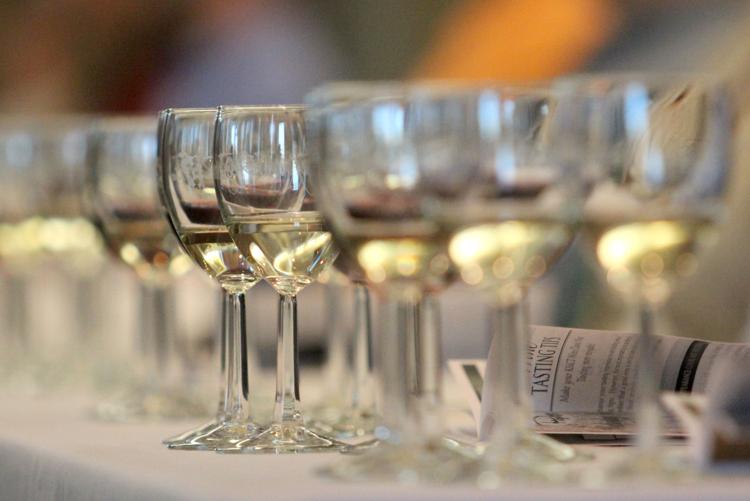 An internal review between September 2014 and 2015 found multiple errors in monthly inventory reports that were not investigated or corrected in a timely manner, an Aug. 11, 2016, city auditor report said.
"Additionally, the KCCC checking account that has historically been utilized to purchase necessary items for the liquor operation does not comply with City Charter requirements, and should be closed immediately," Wallace said in the report. All activities were run through the escrow account, which had been active and open for 14 years.
Documented problems in the auditor's report included: large variances that were not investigated; a month's purchases incorrectly reflected in an inventory report; errors in sales calculations for three months; and reported revenue in August 2015.
In an August 2014 city review, deposits were not submitted during three weeks in December 2013, which caused more than $13,000 in revenue to be delayed in posting.
Jesters is paid 40 percent of gross receipts monthly on alcohol sales service charges.
COMP TIME
Using compensatory time, an arrangement where an employee gets time off instead of overtime pay, is another area Grady wants to examine.
In other cities Grady has looked at, its use is fairly restrictive, he said, "especially in terms of exempt folks."
The city auditor described past city scenarios where enforcement was lacking.
"And there are two aspects to it: how much you should be allowed to earn, and how long should you have, should you be able to hold onto it. … You don't want people compiling it and then taking a huge payout when they leave."
That analysis hasn't started, and he couldn't say whether an incident had already happened.
MORE ONLINE
Go to http://bit.ly/2uwdZRV to read the Herald's April 16 article about Mayor Pro Tem Jim Kilpatrick's denial of past problems within city finances, and http://bit.ly/2uwAXbY to find out who could be watching the results of the city's management audit.
Also see http://bit.ly/2sIZCxf to read about prior audits that showed how public money was misused by the city, and http://bit.ly/2sIJj3f to find out about additional documents that raised questions about city spending.
Check out http://bit.ly/killeenfinances for more #KilleenFinances coverage.