Forecast shows looming $27.6 million shortfall in Killeen operational fund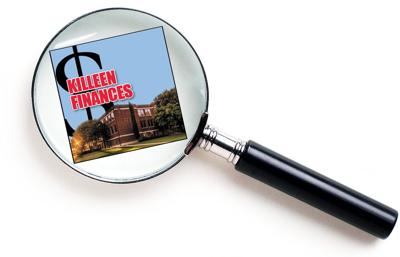 After a long year for Killeen officials, city staff presented a balanced annual budget before the Killeen City Council on Tuesday — a victory after a preliminary $8 million shortfall in 2016 cast doubt on the city's ability to effectively manage public money.
But in what should have been a triumphant moment, warning signs abounded in the preliminary budget presentation from City Manager Ron Olson, who was hired in February to provide direction to a rudderless administration that had run through three managers in the span of a year.
The focal point of Olson's concern: future revenue.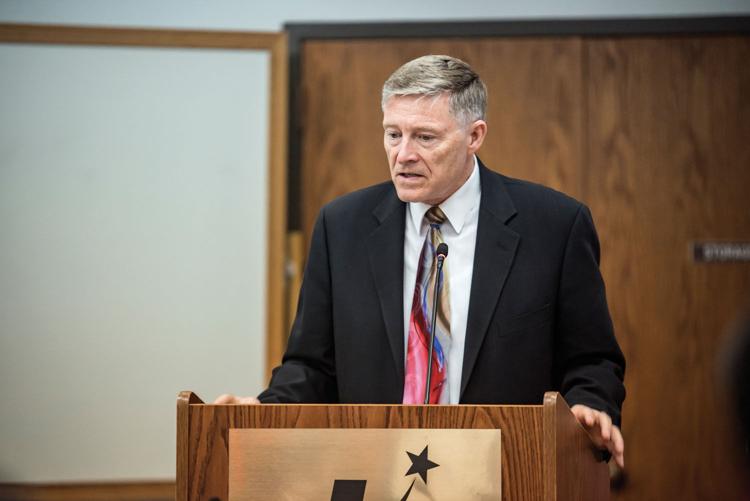 Alongside a potential $40 million gap in deferred maintenance needs for city infrastructure immediately, a graph in Olson's presentation showed a 20-year financial forecast with expenditures outpacing revenues in the general — or operational — fund by $27.6 million in 2037.
But the problems won't just come far down the road; the general fund is expected to operate at a loss every year into the future. By 2021, the city projects a $4.1 million gap in the general fund that has no clear funding mechanism.
While Olson proposed a few clever budget tricks in the interim to counteract that looming gap — including deferring some property tax revenue toward future capital improvement projects — council members were shocked by the city's financial future, particularly when higher property taxes and new fees remain a nonstarter for the council.
"If it's not taxes, where is the money going to come from?" Councilman Jonathan Okray said. "Outside of impact fees and transportation utility fees, I don't know where it's going to come from."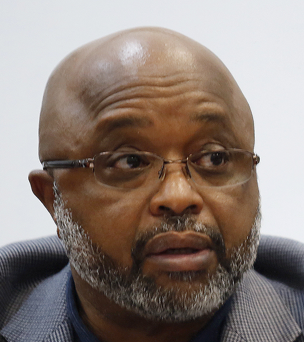 There is no easy answer to that question, but Olson committed himself in the interim to making needed cuts throughout his administration, including the loss of 50 full-time equivalent positions and doing more with less throughout the city.
RIGHTING THE SHIP
The centerpiece of Olson's presentation was a balanced budget that does not rely on any new taxes or fees from Killeen residents.
The bad news is the city's general fund, which covers the city administration and public safety departments and is primarily supported by property tax revenue, is in dire straits as property tax exemptions continue to cripple its growth.
"Our cost of doing business and the exemptions are outpacing the money coming in," Olson said. "We're not keeping up."
The city is expecting to lose about $4.4 million in property tax revenue in fiscal year 2018 tied to state-mandated disabled veteran exemptions that disproportionately affect Killeen and communities surrounding Fort Hood.
Killeen is one of only four taxing entities that receive reimbursement from the state for honoring the exemptions. The payment from the state was $800,000 in fiscal year 2017 but will increase after the Texas Legislature allocated more funds to reimbursing affected cities for the next biennium.
With property tax revenue tight, Olson also proposed splitting the city's tax rate to place 2.75 cents per $100 of taxable value assessed into a capital improvements fund that will pay for one-off expenditures on city infrastructure.
When asked whether the fund could be used to pay for existing maintenance needs, Olson said it would only be used for new development, and the new funds would be "a drop in the bucket" of Killeen's infrastructure demands.
The city proposed keeping the same tax rate as last year — 74.98 cents per $100 of taxable value assessed.
Because of the growing exemption numbers, which could grow larger if the state passes exemptions for Purple Heart Medal recipients and first responders during its current legislative special session or at a future regular session, the cost of service for the city's growing population will far exceed the revenue coming in from taxes.
That leaves the city on the hook to identify new revenue sources soon.
City staff is currently going through the implementation process for developer impact fees, which add a surcharge to permit fees to help fund new infrastructure impacted by the development. However, by state law, the fees cannot be used for infrastructure maintenance.
TRIMMING DEPARTMENTS
The most notable cuts in the budget include the elimination of 50 positions, including the cutting of 25 positions in the police department and nine in the Community Development Department, which operates federal grant money, custodial services and the Killeen Arts and Activities Center.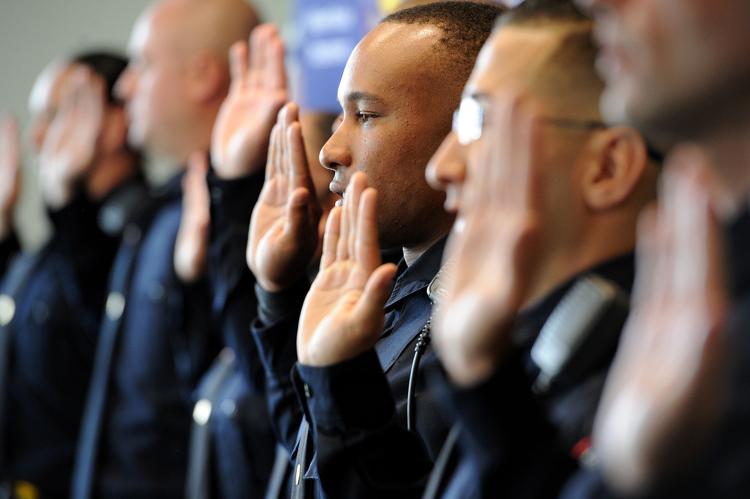 In the city manager's department, the deputy city manager position held by former interim City Manager Ann Farris will remain funded until Jan. 31, when Farris is scheduled to retire.
Farris was the city's interim head when a proposed $8 million shortfall in the 2017 budget caused the council to go on a months-long slashing spree and management overhaul that led to Farris' demotion from the job in October.
Assistant City Manager Dennis Baldwin, the former chief of police and previous interim city manager, will also stay on with the city through fiscal year 2018. Baldwin's position was originally funded through July 31 following Olson's hiring.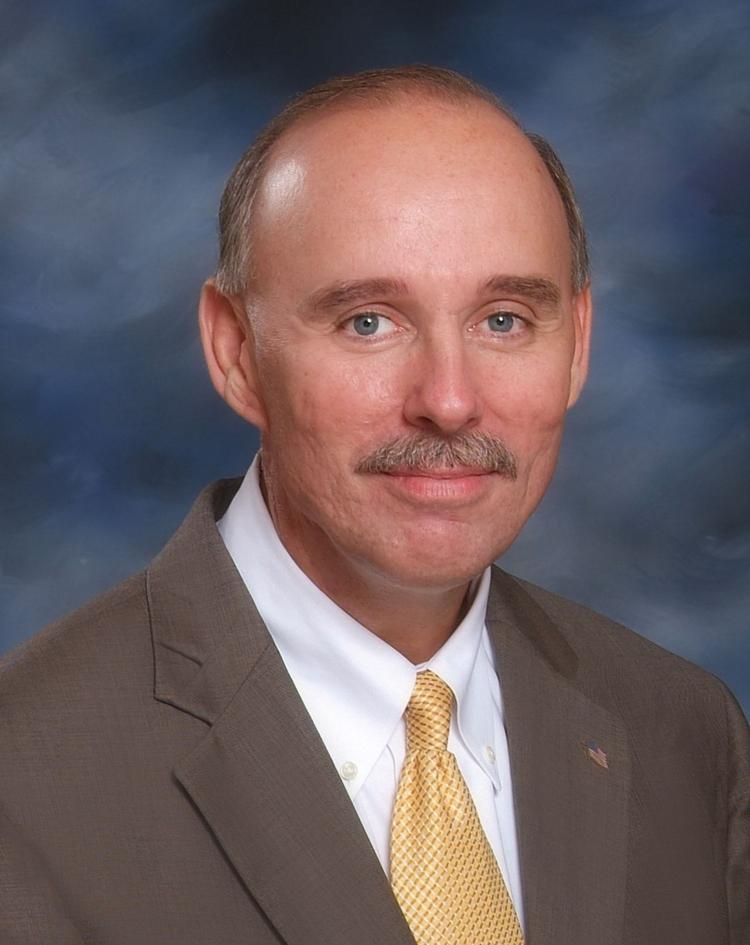 Director of Communications Hilary Shine said Olson asked Baldwin around June to stay on with the city in a subordinate role.
Leslie Hinkle's Community Development Department will lose two vacant custodial positions and two library positions of which one is filled and is being tasked with routine maintenance at the KAAC building.
Olson said Community Development is "at rock bottom" in terms of revenue allocation and recommended the council not look to that department for future cuts.
PUBLIC SAFETY CUTS
The largest of the general fund cuts — including a paring down of the police department's officer vacancies and continued overtime reduction in the fire department — will go up for council discussion Tuesday.
The percentage of the general fund devoted to police and fire, bucking a 10-year trend, has been slightly reduced from fiscal year 2017 despite Olson's commitment to fund public safety salary "step" increases — which were nearly cut during the previous council's budget deliberations in 2016.
Police and fire comprised 65 percent of the general fund's expenditures in the 2016-2017 budget but will only command 60 percent this year.
The majority of the proposed year-over-year expenditure cuts — nearly $2 million — will come from the fire department, where Olson proposed keeping the controversial "tiered overtime reduction" plan for firefighters that drew residents' ire after certain ambulances and engines were periodically taken offline earlier this year to control overtime.
The proposed budget continues that trend, with about $390,000 worth of overtime hours being sliced away from the current fiscal year's operations figure.
However, the most controversial tier of the plan — the reduction of two EMS personnel on the Medic 22 ambulance — was removed after the ambulance was permanently put in reserve in April.
According to the budget presentation, the plan will save up to 96 hours of overtime per calendar day.
Despite limiting overtime, the fire department's staffing will remain intact with zero proposed position cuts.
As part of its decision package process, the fire department asked for more $1.2 million in expenditures to be added into the new budget, which Olson disapproved.
Those desired expenditures included replacing a fire engine at a cost of $945,000, bringing fire department radios into Project 25 compliance, conducting a fire suppression rating study and undergoing an emergency master plan study.
In the police department, Olson proposed the largest personnel cuts — a whopping 23 positions, all of which are currently vacant. Animal services will have an additional two positions cut, which are both vacant.
Despite cutting the positions, personnel expenditures — not including animal services — will increase by about $600,000 after the 8 percent "step" increases are factored into salaries.
According to the presentation, overtime for police officers will also be cut, but it is unclear by how much. The city is expected to provide further details Tuesday.
REMAINING QUESTIONS
On Tuesday, the council will be briefed on the remainder of the general fund budget, as well as the solid waste and water-sewer departments. Other funds, including drainage, internal service, aviation, and capital improvements, will be discussed Aug. 15.
The future of some of those departments remains perilous.
A privatization of the city's solid waste enterprise, a focal point of the council's scrutiny last fall, is still being considered internally after the council gave Olson a six-month window in March to identify efficiencies within the department's operations to potentially avoid outsourcing.
On Tuesday, Olson said he was nearly ready to present his staff's opinion, which could come as early as Oct. 1.
Meanwhile, Olson highlighted the declining health of the Killeen-Fort Hood Regional Airport, which he said was in the process of "bleeding itself dry."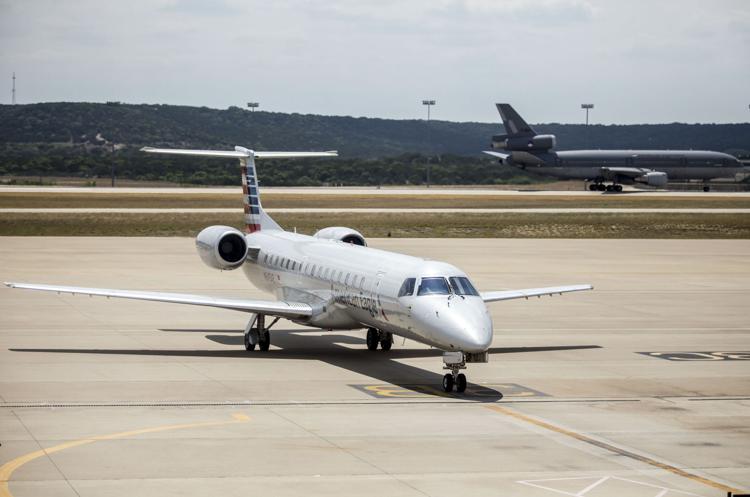 According to a Feb. 18 Herald report, passenger boarding at KFHRA in 2016 was down 9 percent year-over-year — the lowest air ridership and passenger activity in more than a decade.
In a mid-fiscal year review provided by Finance Director Jonathan Locke in April, KFHRA was expected to lose more than $265,000 from its reserve fund by the end of fiscal year 2017 — an account that is already $33,000 in the red.
To counteract that downward spiral, the council would be forced to address a number of issues at the airport, Olson said, before the entire aviation reserve fund, which includes KFHRA and Skylark Field, hits zero.
One issue Olson proposed would be a complete restructuring of the KFHRA parking policy, in which at least 50-percent disabled veterans, Congressional Medal of Honor recipients, former prisoners of war, Pearl Harbor survivors and Purple Heart recipients are offered free parking.
The total aviation fund is expected to hit $318,230 by fiscal year's end — or just 9.76 percent of the total enterprise's yearly expenditures.
Editor's note: A previous version of this story said veterans were offered free parking at the Killeen-Fort Hood Regional Airport. Complimentary parking is offered to motorists displaying tags as at least 50-percent disabled veterans, Congressional Medal of Honor recipients, former prisoners of war, Pearl Harbor survivors or Purple Heart recipients.