How was taxpayer and public money spent?
That's what Killeen residents wanted to know when they crammed into Council Chambers and city budget meetings in 2016.
Some questions were answered by a management audit performed by Houston-based McConnell & Jones that began in March and ended in September.
Other questions remained.
Two city officials referred to a Bible story to make different points.
In the Bible, Lot's wife was turned into a pillar of salt when she looked back while leaving the destruction of Sodom and Gomorrah.
That reference was used at different times by Killeen City Manager Ron Olson and City Auditor Matthew Grady with a different twist by each.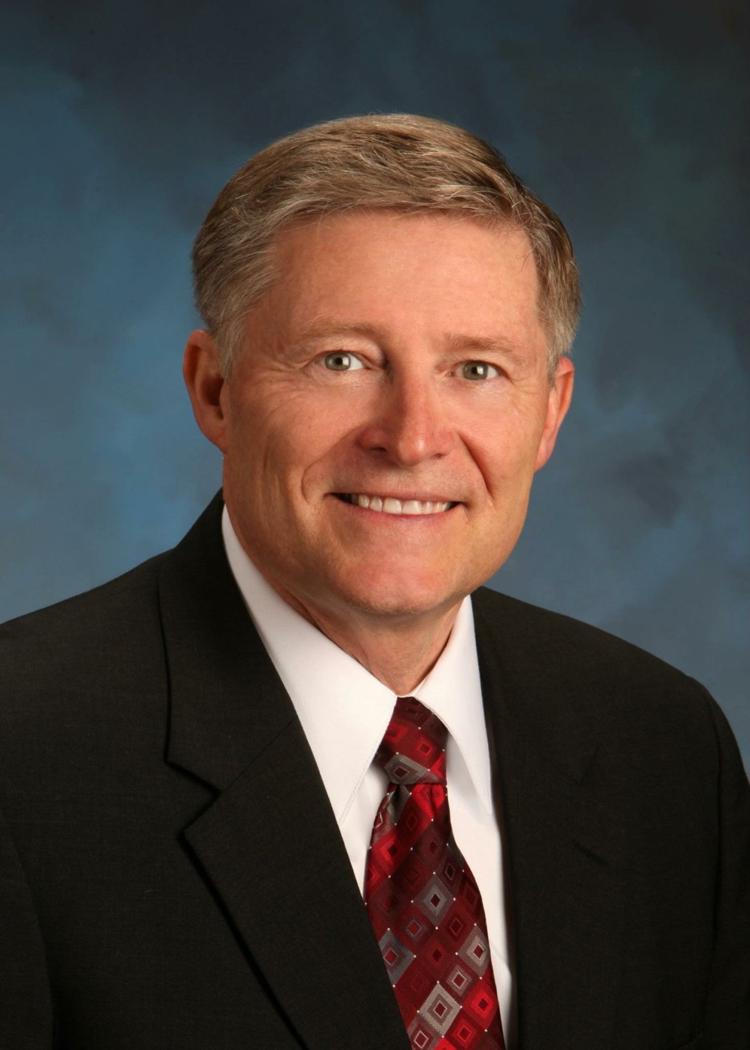 Olson said in a Sept. 5 news release: "A thorough examination of the past has now concluded, so we must now return our focus to the future of our community."
Grady, whose job is to double-check city practices, made a tongue-in-cheek reference about the merits of looking back in a city Audit Committee meeting Nov. 1 when he described the progress of his city credit card audit.
A majority of the problems in the 10-year-old program stemmed from the very beginning, Grady said, and required him looking back and "risking turning into a pillar of salt."
Members of the committee, including Olson, erupted into laughter.
Looking back is a vital component to progress, said James "Jack" Ralston, a Killeen resident and member of the Audit Committee.
"The fact City Manager Olson was already working on fixing many of the problems uncovered during the audit gives me hope that we are embarking on a new and sustainable path," Ralston said in an email. "That said, I am firmly convinced that without the (management) audit, these new policies would receive considerable resistance from some who benefited from the old."
The city is taking steps to implement 26 recommendations into its financial policy changes as a result of the management audit's discoveries, and Ralston was hopeful about the city's new-found awareness.
"The biblical reference to Lot and his family can be more accurately interpreted as a warning to change past policies and to move forward as a city," he said. "History is the examination of the story of how we arrived where we are now. The failure to examine the truths of our history, beautiful and brutal both, denies us the ability to achieve greatness and sets us on a path to repeat the errors we have already made."
BREADCRUMBS
For many council members, June 30, 2016, was the first time they had a true picture of the city's finances. That was when former interim City Manager Ann Farris, who had been over the finance department during her three years as assistant city manager, first publicly shed light on expenses exceeding revenues and announced a projected $8 million budget shortfall.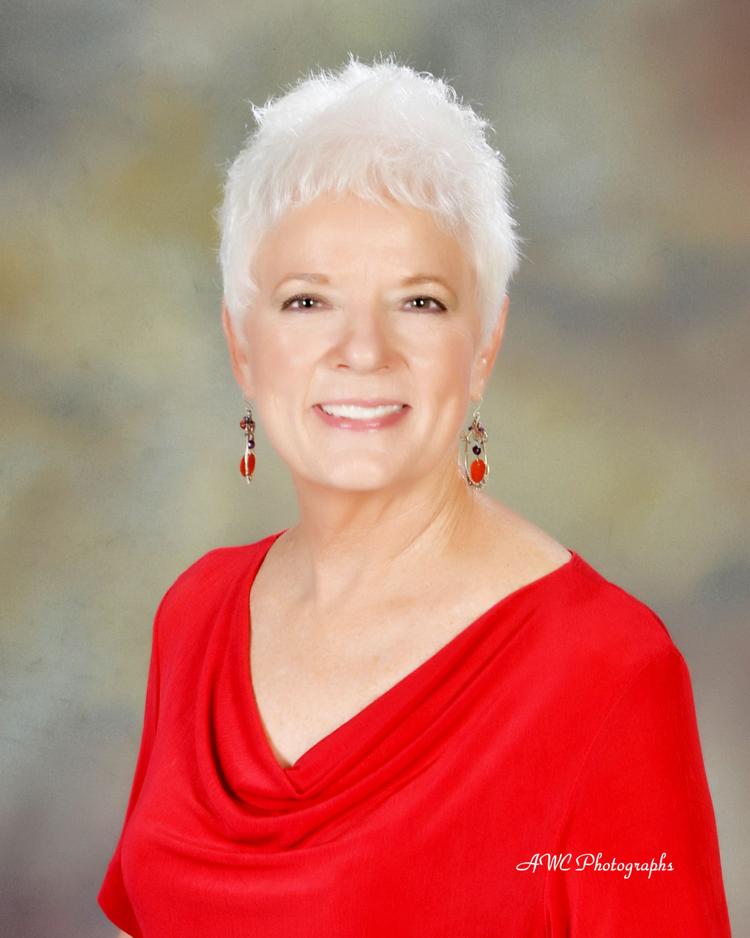 The budget process is when city leaders and administrators are supposed to take the time to figure out what the city can afford and what it can do without, and according to special auditors McConnell & Jones, the shortfall didn't actually exist.
In addition, general fund expenditures outpaced revenues yearly since fiscal year 2008 because of a lack of sound fiscal management, the auditors said.
"As a result, the City's fund balance has decreased and debt has increased. ... (and can be) attributed to a lack of fiscal discipline," auditors said.
An April 15, 2015, memorandum obtained by the Herald through an open records request indicated Farris had known much earlier than announced about some of the problems.
When council agreed 4-3 to make Farris' last day as interim city manager Oct. 10, 2016, and returned her to the position of assistant, she was criticized.
"Dr. Farris is an outstanding person, we all know that, and we all have never said a negative thing about her integrity, morals or ability," Councilman Jim Kilpatrick said. "But we all saw the weaknesses in the budget. The city manager did not provide the council a budget. ... The council made the budget."
Farris took it in stride.
"From my rodeo career, I'll say that these eight seconds have been a hell of a ride."
Farris was made deputy city manager by the next interim city manager, Dennis Baldwin. Meanwhile, city administrators kept recommending purchases or moving money in the face of residents' opposition.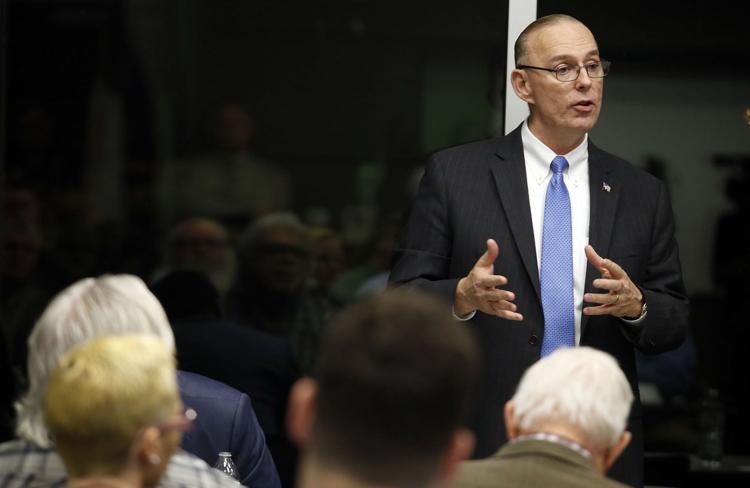 In December 2016, for example, Baldwin placed a bet on the city's creditworthiness by taking more than $1.67 million from an enterprise fund primarily sourced from trash ratepayers. The transfer was approved by the council, but even the city's own finance director told the Herald it was a gamble.
A short time later, city administrators said they found $5 million through cost-saving measures. Before that, in August 2016, council authorized the purchase of a fleet of nine, fully loaded police units at a cost of $540,632, based on administrators' recommendations. The issue divided the six council members 3-3. Mayor Jose Segarra broke the tie. A separate vote that night to advance purchase 42 city vehicles, including 32 for police, split the council the same way, with the mayor again breaking a tie to spend an additional $934,867.
SPENDING DECISIONS
Despite the city's years of excessive spending, some council members fought the audit, saying the estimated $400,000 wasn't worth it, while others argued it was essential to fixing the city's flawed financial process.
Mayor Pro Tem Kilpatrick, who was a councilman at the time, seemed more concerned about cost than what the results could do for the city.
The final price tag was $394,456, a considerably smaller expenditure than some of the larger authorizations at the time, such as a $1.86 million contract to the Freese and Nichols firm for a water supply project, and $741,623 contract to Mitchell and Associates for the Rosewood Drive Extension/Heritage Oaks Hike and Bike Trail project.
Other expenditures included $226,316 worth of fleet tires, $150,405 for the Stewart Neighborhood Project Phase 3 sidewalk reconstruction, and $93,098 for Change Order No. 63 to James Construction Group for the U.S. Highway 190/Farm-to-Market 2410-Rosewood Drive project.
BROKEN LADDER
In a 173-page analysis released Sept. 5, McConnell & Jones boiled money problems down to two main issues: overspending spanning nearly a decade from fiscal years 2007-2016; and a dozen city managers and finance directors — six of each in a period going back to 1990.
City managers were:
• David Blackburn (1998-April 2005)
• Connie Green (April 2005-April 2011)
• Glenn Morrison (April 2011-April 2016)
• Ann Farris (interim from April 2016 to October 2016)
• Dennis Baldwin (interim from October 2016 to March 2017)
• Ron Olson (March 2017-current)
Finance directors were:
• Connie Green (1990-2005)
• Ranna Lacer (2005-2006)
• Barbara Gonzales (2006-2012)
• Marty Simpson (2012-2014)
• Karen Evans (interim from December 2014 to June 2015)
• Jonathan Locke (June 2015-current)
Auditing firm partner Odysseus Lanier told the council the results of the management audit were a "golden opportunity" for the city to improve. So far, it's taken steps to do that, such as incorporating the firm's 26 recommendations into an action plan.
HIGHLIGHTS FROM FINDINGS
In a nutshell, the city was at an increased risk for fraud because of a lack of consistent leadership and decisions to spend money without regard for the long-term impact. Those decisions resulted in increasing expenditures, specifically in public safety, which doubled over the last decade.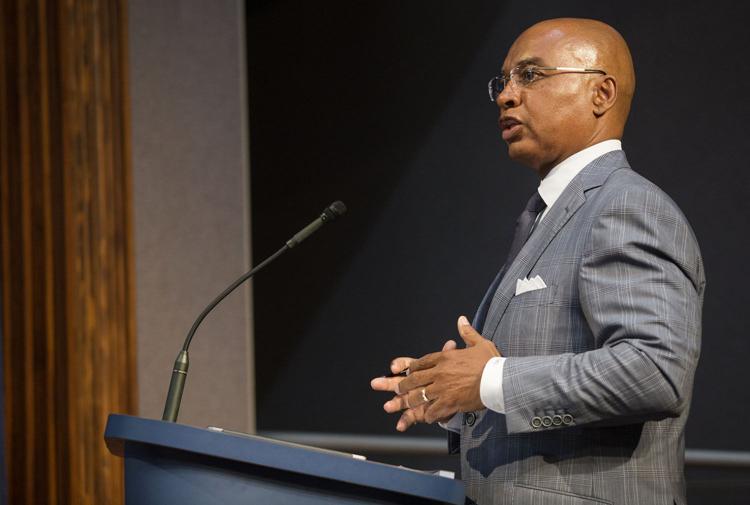 Some of the short-sighted decisions included:
• Making annual increases in public safety expenditures disproportionate to revenue increases in the general fund in fiscal years 2009, 2012, 2013 and 2016.
• Approving grants that required significant matching funds or unfunded commitments for future salaries.
• Using enterprise and ratepayer funds to support the general fund.
• Failing to maintain some documents and data according to state records retention policy.
• Failing to document discussions with bond counsel on guidance obtained.
• The Aviation Department, Killeen Civic and Conference Center, Volunteer Services, Senior Center and Cemetery maintained books outside the city's SunGard financial system, a "significant weakness in internal controls."
• The finance team frequently added new accounts to record transactions because they were not able to understand how former staff established and used certain accounts, leading to "convoluted recordkeeping and an unwieldy chart of accounts."
• Elevated risk of financial transactions manipulation, which could go undetected.
OTHER FINDINGS
• Capital Outlays (fiscal years 2006–2016):
— Capital outlay accounting requires strengthening to prevent or discourage fraud. No fraud/gross mismanagement found.
— Unable to determine cause of 311 percent increase in general fund capital outlay spending because city could not provide supporting information. In this instance, the city was not in violation of its records retention policy.
• Use of Bond Money (2002–2017):
— Of $356.5 million paid by bond funds between 2002 and February 2017, $3.4 million was analyzed, and of that amount, $3 million (89 percent) was inconsistent with the bond's purpose, $240,416 (7 percent) was consistent, and $115,153 (3 percent) was undeterminable.
— Violation of bond document retention requirements for bond fund 344-2012/CO, a $6.7 million fund for U.S. 190 expansion and police vehicles.
• Interfund Transfers (2002-2017):
— No rules and guidelines defining "allowable" expenditures; policies governing interfund transfers not adequate to prevent misuse or misallocation of restricted funds, although no instances of fraud were found
• Pay Increases (June 2014 and October 2014):
— Retroactive pay increases were authorized, and could break with state law that prohibits it; No long-term budget impact considered for 3 percent pay increases in June 2014; no long-term planning or analysis done for 8 percent pay increase to civil service (public safety) positions in October 2014.
• City/Owner Agreements (2002–2016):
— City is not following the best practices.
— Four developers accounted for more than 60 percent of the city/developer agreements from Oct. 1, 2001, through Sept. 30, 2016: WB Development; Purser Family; Reeces Creek Development; RSBP Developers Inc.
• Roadway Ownership (2002–2016):
— No policies or procedures in place to monitor roadway ownership.
• Post-Recall Spending (November 2011–May 2012):
— Based on audit procedures, no indicators of fraud or abuse detected.
— Weak internal controls that could result in undetected fraud.
WHAT'S MISSING?
The results of the management audit were just the tip of the iceberg, while the scope of the audit itself was a small piece of the city financial puzzle.
For example, Killeen's city credit cards — a municipal program never audited since it was started 10 years ago — is now under City Auditor Matthew Grady's magnifying glass, and recently surfaced systemic flaws in the way public money is safeguarded. Grady, a former federal auditor, said Nov. 1: "There are some problems — some real problems."
Major flaws included:
• A lack of preauthorization for many purchases
• A lack of a training program for cardholders and supervisors
• No way to review p-card utilization
• No evidence of any p-card privileges revoked for misuse
• No real p-card program administrator from 2008-2011
• Policies did not require statement reconciliation
• No system for tracking violations
• No refresher training program for purchasing violations
There were "real systemic internal control weaknesses," said Grady, a former federal auditor.
City Manager Olson told Grady on Nov. 1 he hopes the final report distinguishes between what happened 10 years ago and what's happening now regarding changes taking place.
At every turn within the 29-page analysis released Nov. 21, the city highlighted what it's doing to correct "systemic flaws" in internal controls that jeopardized its ability to deter and detect fraud or abuse.
PILLAR OF SALT
There were several other areas not included in the McConnell & Jones audit that are likely to come under Grady's scrutiny: the Killeen Police Department state seizure fund, city planning and funding for vehicle replacement, Killeen Civic and Conference Center liquor operations and city policies governing the authorization and use of compensatory time.
Grady's plan is to audit these within the next year.
Another area not included within the management audit?
Grants: Information compiled by former external audit firms Brockway, Gersbach, Franklin & Niemeier of Temple, and Weaver, based in Fort Worth, identified violations in the way the city handled federal grant money.
Breaches in financial reporting protocol and improper accounting were pinpointed in at least 2008, 2009, 2011, 2012, and 2014.
Weaver in the 2014 Single Audit flagged the Community Oriented Policing Services (COPS) grant, a federal awards program that facilitates hiring law enforcement officers, for noncompliance and "material" or severe weakness in controls and reporting.
More than $16,500 charged to the grant was not permitted and identified as payroll expenses that were "inconsistent with, and exceeded, the approved entry-level salaries and fringe benefits," the report said.
An oversight failure caused the unallowable costs because reimbursement requests and quarterly reporting were not reviewed prior to submission, the report said.
The money was returned to the U.S. Department of Justice, and the required quarterly reports were corrected, former city auditor Amanda Wallace said in the management response.
Dennis Baldwin, now assistant city manager, was the police chief from 2004 to 2016. Glenn Morrison, who retired in April 2016, was the city manager from 2012 to 2016.
Houston-based public accounting firm Belt Harris Pechacek, which was one of the original 13 firms that applied to perform a forensic audit of city finances, is under contract to conduct the mandated yearly financial statement audit after being chosen from five firms who applied in August 2017. Other applicants included: Whitley Penn of Austin; Park Fowler & Co of Corpus Christi; Lott, Vernon, & Co of Temple; and Weaver.