Saturday morning marked the last day of operation for the Friends in Crisis Homeless Shelter in downtown Killeen — at least temporarily — leaving many former residents hurt, afraid, angry and facing uncertain prospects.
"It's hard enough to survive during the days out here. This place has been a lifesaver for me," said Jeffrey Michael Kelly," who had been staying at the shelter. "I am heartbroken about this place shutting down."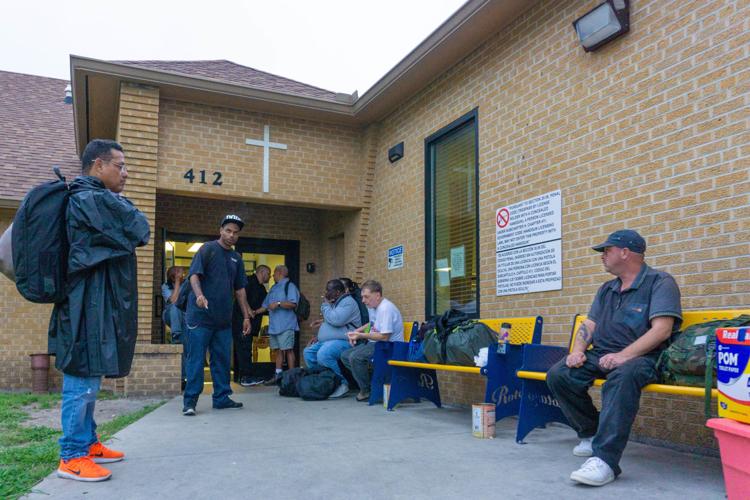 Kelly is currently going through treatment with Alcoholics Anonymous, but he also found help with his sobriety with the staff at Friends in Crisis. But faced with having to live on the streets again, Kelly is uncertain on how long that sobriety might last.
"I had a really bad drinking problem and Friends in Crisis helped me with that. This is right around the time when I am starting to get my chips at AA and stuff like that," he said. "When you are sleeping on concrete, it's dangerous and it's really key to your sobriety to have a roof over your head."
Homeless and supporting his 11-year-old daughter and stepson while working as a landscaper, Joseph Davis is working on funds to get himself an apartment but is ineligible for public housing. Davis expressed his frustration about the shelter closing, saying that the services provide at the shelter, such as a laundromat, clothing, showers and meals, are things that he can't afford to do on regular basis.
"You have people who this is helping," he said. "Take it away, what is it going to do — put them back on the street? You have enough people standing drinking and doing what they do, and the ones that are trying to do something, you are taking away what is helping them. ... Putting us out on the street is not going to help at all."
Shalean Harris said she has been homeless for almost three years following a domestic violence incident. After no longer being eligible to stay at the domestic violence shelter, Harris was sent to Families in Crisis. Harris said she continues to suffer from post-traumatic stress and sees no clear path forward out of homelessness after being denied a dire need application for housing. Harris added that members of her family who live in Killeen will not allow her to live with them.
"I can say that if I wasn't here, I would have probably killed myself by now," Harris said. "I have never had to live on the streets, never. But it is happening. So, I don't know. You can't fight something when the whole thing is about to be taken away from you. So why try anymore?"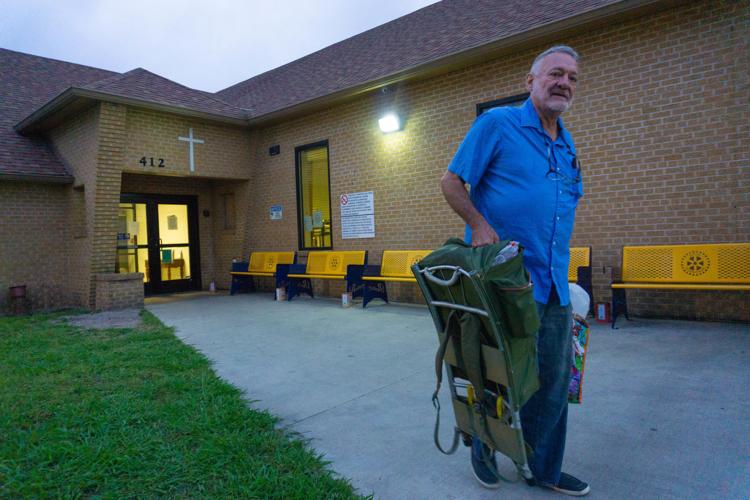 Saturday's closure due funding issues also marked the last day for some of staff members, however, most current and former employees are more concerned with the welfare of the homeless at the shelter, with many trying to reach out and connect with people before they leave.
As the doors shut Saturday, Suzanne Armour, the shelter's director of programs, spoke of how disappointed she was about the closure — which officials are hopeful will only last two weeks or more, depending on funding.
Families in Crisis assists with housing applications, ID cards, employment, educational assistance, case management, in addition to a shower, a meal and a bed. With the ultimate goal to get the homeless back into a home and the community. Currently, Families in Crisis is reaching out to members of the Killeen City Council, grant agencies, and working on alternatives to help raise funds needed.
"This is a day that we never thought would be here," Armour said.