Easter brings bunnies, jelly beans, chocolates and ... helicopters?
For Killeen in recent years the answer has been yes. The city of Killeen has partnered with Density Church to offer this and so much more for the annual City of Killeen Easter egg hunt, this year being called "The Great Hunt."
Levallois Hamilton, a youth programs specialist with the city, hopes that events like this will help bring the city and the community closer together.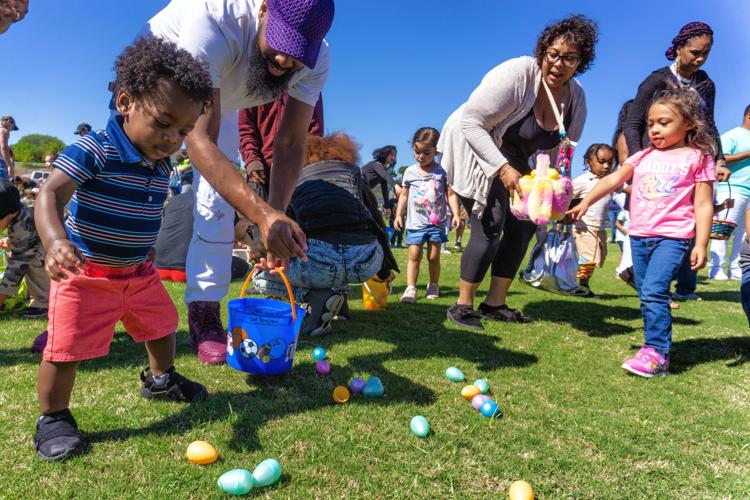 "The community and the city are only going to be as strong as the families. So, the more we can pour into families, strengthen families, have events that get the family out there doing things, the better our community will be," said Hamilton.
Approximately 10,000 people attended the event, with some coming from as far as Round Rock. The event, which is now in its fourth year, offered food trucks, firetrucks and police vehicle tours for children, and live music.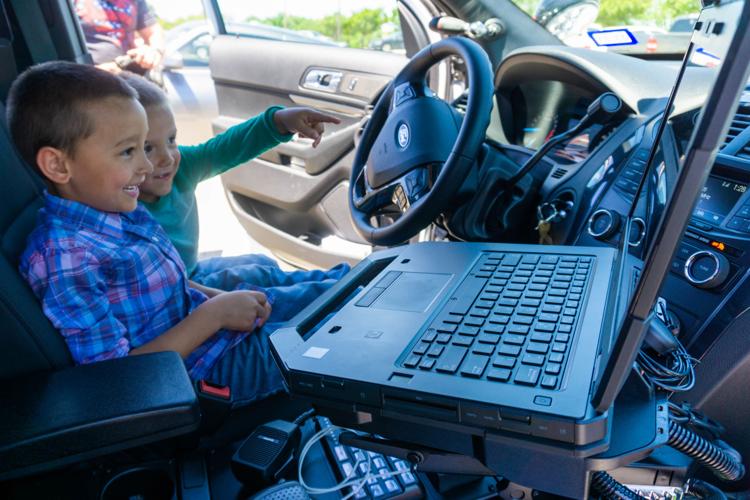 "This is a way that we can give back to the community, because that is what we are about," said Destiny Pastor Chad Rowe. "And we just want to show God's love."
Youth Advisory Commission members were dressed in costumes ranging from Mario to Minnie Mouse. Members of the Lemonade Day program were available to sign up children and hand out bags. Members of the Killeen Police Department Explorers handed out stuffed animals to children and helped supervise the egg hunts.
Sections were divided into age ranges, and there was an adaptive section for special-needs children.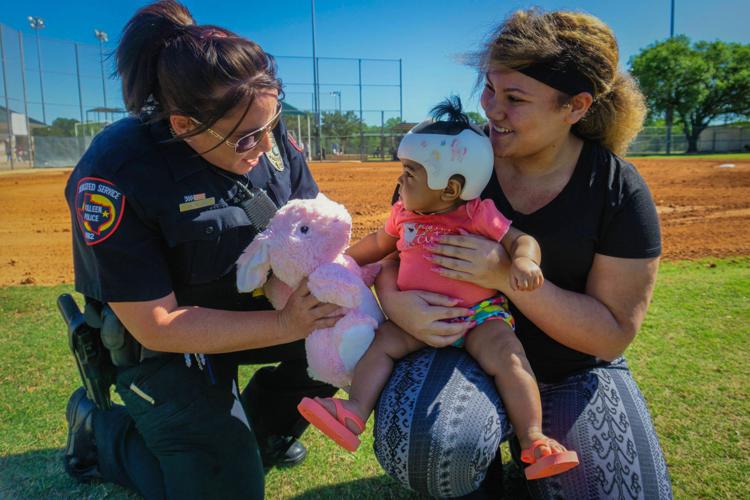 "we wanted to make sure they were able to enjoy the event," said Tawanna Jennings, children's pastor at Destiny. "A lot of times, as you can see with the helicopter, our special needs kids are sensitive to a lot of the sounds and noise and the crowds. So, we wanted to make sure that they could come out here to this field and still participate.
However, the real star for the children was the helicopter.
As the helicopter approached, children of all ages jumped and squealed with delight as more than 100,000 colorful, candy-filled, plastic eggs tumbled to the ground.
Among the crowd were Killeen residents Lilly Carter, her sister Adalay Johnson, daughter 9-year-old Daniel Carter and 8-year-old Chole Rollins.
Daniel has participated in a helicopter egg drop before, but Saturday was the first one for Chole.
"This is the best." Chole said. "My favorite part about Easter is that we get to be together."